For a healthy and happy atmosphere, Corporate Team Outings are best. These days, whether big or small, every company thinks of its employees and organizes Corporate Team Outing for the refreshment of the employees. And to the club, the entertainment with some adventure is an excellent idea that can be fulfilled for your Corporate Team Outings in Jim Corbett.
To facilitate you with right Corporate Venues in Jim Corbett that will make your Corporate Offsite Tours more satisfying, Comfort Your Journey (CYJ) is a perfect shoulder to cry on. CYJ is a leading Corporate Event Organizer company that helps you with choosing the right Corporate Offsite Venues. And thus, we offer around 50+ Corporate Offsite Venues following the budget and need for space of the clients for the same. Coming to Jim Corbett, it is an amazing destination that offers adventure, thrill, and excitement together. Boasting of the Wildlife excursions, Jim Corbett welcomes a lot of corporate groups for a Corporate Offsite Tours that is full of peace, adventure, and refreshment. Being the top Corporate Offsite Destination, Jim Corbett also put forward an exclusive range of Resorts and Hotels.
In a nutshell, offering more than 50 Corporate Offsites in Jim Corbett, CYJ ensures to facilitate you with the quality of services fulfilling the commitment made earlier. Along with the Team Building Activities and entertainment sessions, the Corporate Weekend Getaway in Jim Corbett also has the provision of the cozy accommodations, finger-licking food, and the after-party arrangements. To add an extra charm to your vacation with your colleagues, you can avail of the Corporate Tour Packages that will help you to save a few bucks.
CORBETT THE BAAGH, JIM CORBETT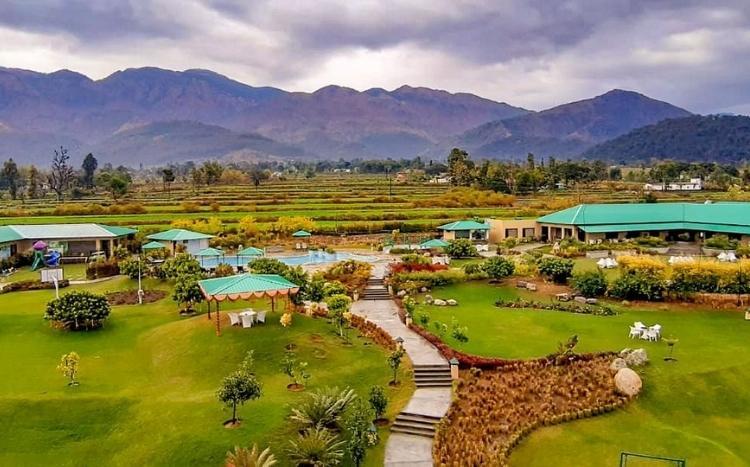 Corbett The Baagh Spa & Resort Jim Corbett is an ideal place to plan your Corporate Team outings at because of its pristine location and unmatched hospitality. The Conference Hall has facilities like Overhead LCD projector, Laptop audio system with speakers, slide projector, white/flipchart board, Markers (Black or colored), Microphones (Cordless and collar) and more.
Conference Hall (1800 sq. ft.):
Theatre – 100 - 200 PAX
Cluster – 60 - 70 PAX
Classroom – 70 - 90 PAX
U Shape – 40 - 50 PAX
Moreover, you can indulge yourself in some of the wildlife excursions for team building.
AAHANA RESORT, JIM CORBETT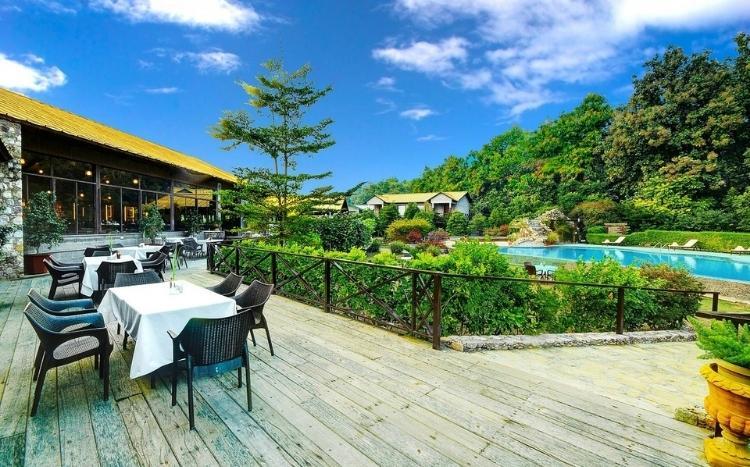 The Corbett Wilderness is a boutique luxury experience, overlooking the Bijrani forest and offering ideal bird watching opportunities within the property due to the vibrant plantations spread across the acreage. The Corbett Wilderness in Jim Corbett National Park makes for an excellent venue for offsite meetings and conferences. The resort is ideal for business meetings, boardroom meetings and other small corporate events. It comes with state-of-the-art equipment to help run your events smoothly and make it a grand success.
SEATING ARRANGEMENT
Conference Room - 100 pax
LA PERLE RIVER RESORT, JIM CORBETT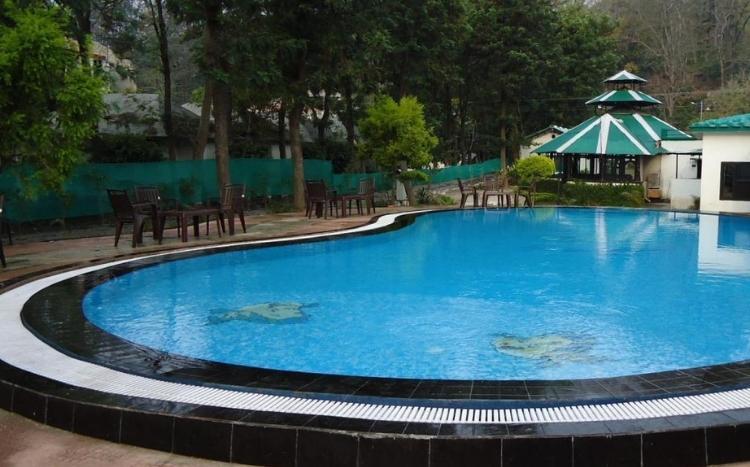 Yet another destination is La Perle River Resort which is nestled on the bank of River Kosi. It has been launched in the year 2004 with the name 'La Perle'. This luxury property spans over 7.5 acre of total land with 39 luxury rooms. There are conference halls that are well-equipped with all the amenities and make your event successful.
RIVERSIDE BY AAHMA, JIM CORBETT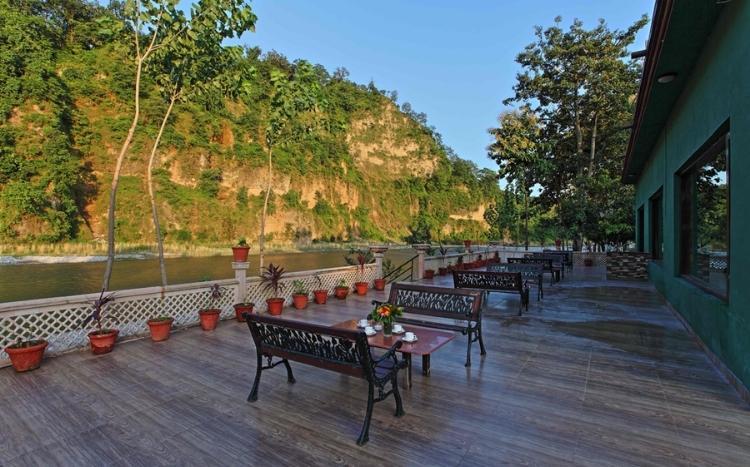 One of the sought-after destinations Aahma Resort in Jim Corbett is yet another place where you can have Corporate Offsite Tours. The resort is nestled on the very banks of River Kosi and flanked with a lot of greenery. It is an ideal meeting spot decked up with the lush lawns of just 10 with approximately 1,000 people.
HRIDAYESH SPA WILDERNESS RESORT, JIM CORBETT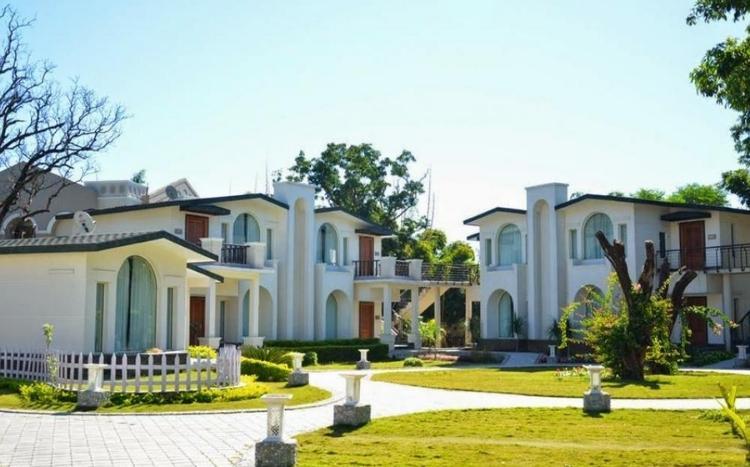 Hridayesh Spa Wilderness Resort is one of the most sorted resorts when it comes to organize Corporate Offsite Tours. The resort is nestled in the heart of the jungle where you can enjoy several views to the core and can your employee's excitement pretty much up. There are a lot of conference halls that you can opt for and a lawn also. A lot of people can be accommodated here without a doubt. These all will be well-equipped with all the modern amenities.
THE GOLDEN TUSK, JIM CORBETT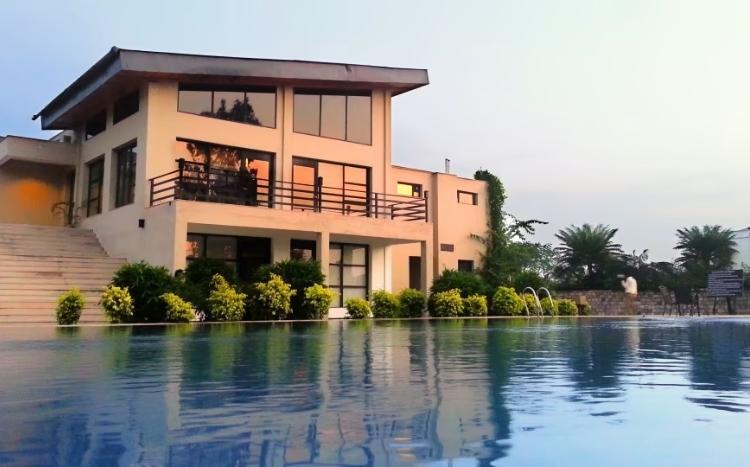 Besides Jim Corbett National Park, The Golden Tusk is one such property that will make you go 'Aww' as it offers amazing nature's views. Situated in the peaceful countryside in the neighborhood of Ramnagar, the resort resides on the edge of the forest reserve and is just a 5-minute drive away from the Jhirna and Dhela Safari zones. There are several rooms that are befitted with all the modern-day comforts and when we talk about organizing a Corporate offsite tour here, there are a lot of conference halls.
So, what are you waiting for? Make your way to Jim Corbett and enjoy Corporate Offsite Tours the way you want to be and let them bond with colleagues they never had a bond with.