Whenever we think of corporate meetings, we always tend to think of black suites, white cabins, and people with laptops having serious discussions for hours. But unlike before, companies are finding new ways to engage in different activities. A lot of companies are opting for corporate offsite tours to keep the employees away from the humdrum of city chaos.
Corporate Offsites are not only limited to the office now, the employer thinks of keeping the growth of the company as the first priority. By this, you are not only making a healthy relationship between the employees but also helping them to build a better rapport with their teammates. The idea of these corporate team outings is founded to be amazing to truly show the employees how much you care and value them.
Apart from being a destination loved by tourists, there is also many favorite Offsite Mice Option in India. Along with this, you will have a lot of options for your stay like resorts and hotels which offer many high-end amenities & facilities like Mic, Projectors, Screens, AV/PA Systems, etc. to make your event a grand success. Also, this picturesque destination offers respite to the people of North India to witness royalty and rich culture, and thus is an ideal Corporate Getaway where you can head for your next offsite tour.
To save you from the hassle of finding the right Corporate Offsite Venue, Comfort Your Journey Pvt. Ltd. (CYJ) is a leading travel company that takes pride in providing the best Corporate Offsite Destinations near Delhi where you can enjoy your heart. Many Corporate Offsites near Delhi welcome corporate groups for Corporate Team Outings near Delhi with excitement and make sure to deliver the same entertainment and satisfaction as they promised. These Offsites of the Team Building Activities provide the space for the same so that you all can come together and indulge yourself in the activities. The ice-breaking sessions, games, sports, bonfire sessions, and collaborating activities help you in developing a better understanding amongst each other and you will know about the weakness and strengths of your colleagues.
There are a lot of places where you can make it happen and make the most of your corporate offsite like Nainital, Shimla, Mussoorie, Rishikesh, Kasauli, Chail, Parwanoo, and others.
NAINITAL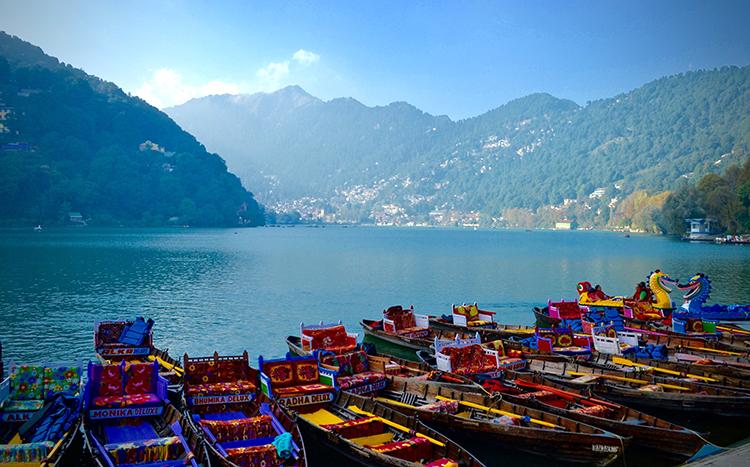 Nainital is one of the best places to host corporate offsite tours in India and a lot of people from the corporate world opt for this destination. There are a lot of resorts where you can make it happen and they give enormous facilities to make it a grand success. Just imagine that you would be flanked by the mountains and Nainital is quite known for its captivating green hills to create a refreshing atmosphere.
SHIMLA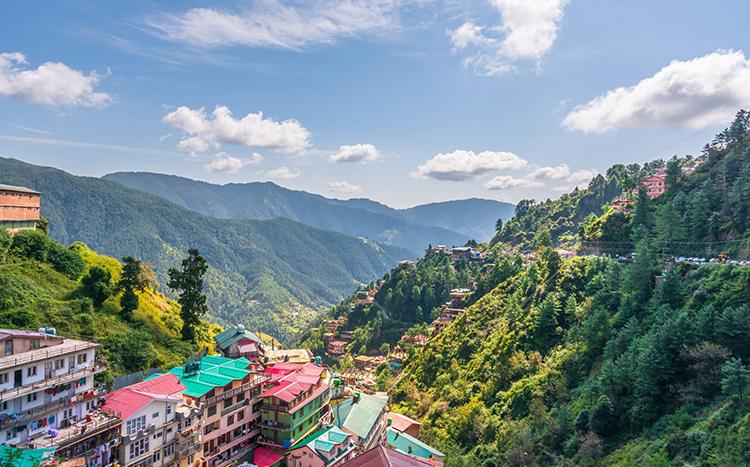 Another important and most opted corporate offsite tour is Shimla. The destination is the best and boasting for unique charm! Located at a distance of 342 km from the national capital, Delhi, Shimla is a great choice for Delhi. There are a lot of places that you can explore after your event is over and the resorts offer various team-building activities for you! Not only this, this destination is Located Laden with beautiful, dense forests of Pine, Oak, and Deodar, Shimla is refreshing in its very existence.
MUSSOORIE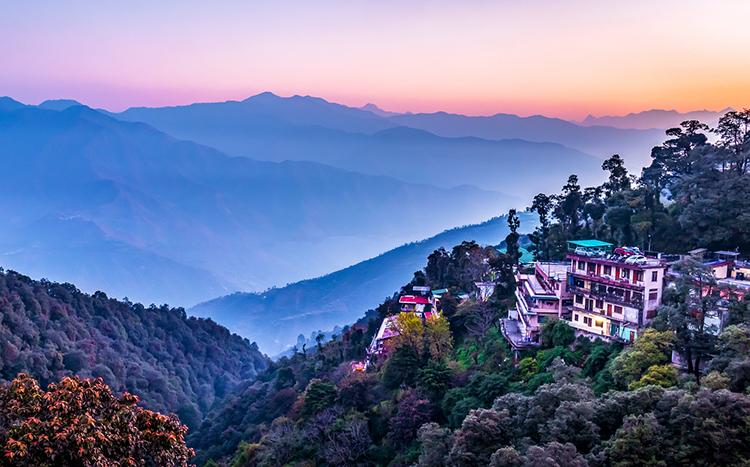 Mussoorie is one of the sought-after destinations when it comes to hosting corporate team outings for the whole team. Formerly, belonging to the dynasty ruled by the Yadavas, Mussoorie is said to have been used by the Mughals as a significant location against their enemies. Located at a height of almost 1900 meters from sea level this landscape of nature has become a paradise for tourists with the passage of time. This advantage point of nature has a history dating back to19th century when the officers of the ruling East India Company developed it as a holiday paradise in the hills. Located at a distance of 40 Kilometers from the state capital of the Indian state of Uttarakhand, Dehradun, Mussoorie also won the moniker of being the "queen of the hill stations." More than 15 attractions full of nature, religion, and culture are at your disposal when you are planning a stay in Mussoorie Resorts. This hill station also serves as a gateway to the glaciers of Yamunotri and Gangotri and we can consider it an ideal place to spend summer vacations.
RISHIKESH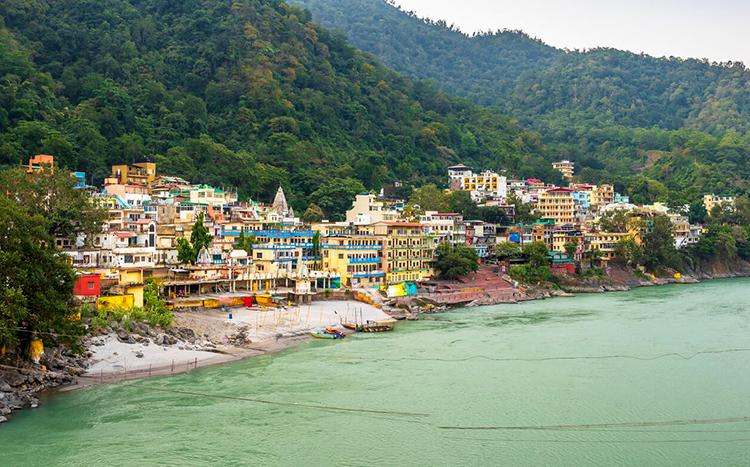 If you are looking for a perfect corporate offsite tour near Delhi then Rishikesh is one of the best places in India. The destination is also known for its mythological and religious legends associated with Lord Vishnu, Lord Bharat, and various other gods of India. Nestled on the foothills of the Garhwal Himalayas is accentuated by the mighty Ganges cutting right through the city. It is one of the best places to host the event because it offers a lot of resorts that provide you with the best facilities to make your experience even more blissful.
KASAULI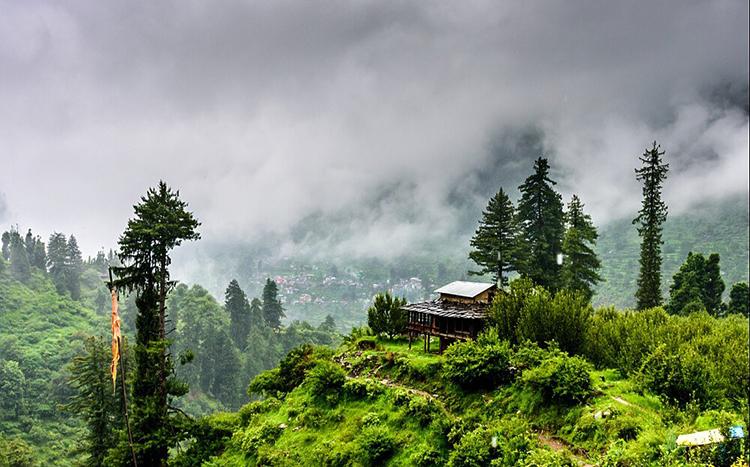 Kasauli in Himachal Pradesh also tops this chart this place is situated in the district of Solan and is quite popular for hosting corporate team outings in Himachal Pradesh. It is primarily known for its beauty and serenity. The most convenient way to travel to Kasauli is by train since it is a railway junction itself. The Kalka Mail, which is one of the most important trains in the country connecting cities like Delhi, Mumbai, Kolkata, and Amritsar, is a great way to reach Kasauli, as the town is a mere 40 km away from the town of Kalka in Haryana. If one wants to reach by air, then Chandigarh Airport is the nearest airport from where you can easily hire cars or avail buses to take you to Kasauli. Buses are also frequently available from Delhi and Chandigarh, making trips to Kasauli easy and convenient.
CHAIL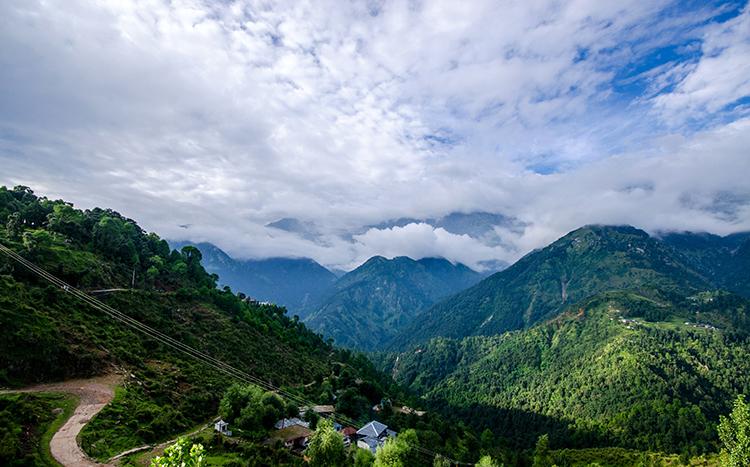 The erstwhile summer capital of the princely state of Patiala, Chail is also one of the best destinations to host corporate offsite tours in Himachal Pradesh. The place is nestled in the Shivalik region and is basically spread across the three hillocks – Sadh Tiba, Pandewa, and Rajgarh. It is spread across 72 acres of total land and overlooks the canyon of River Satluj. Here, you can also enjoy pleasant weather with your teammates. Also, this beautiful place has a plethora of resorts where that will provide you with the best facilities for your event and make it a happening event like never before!
PARWANOO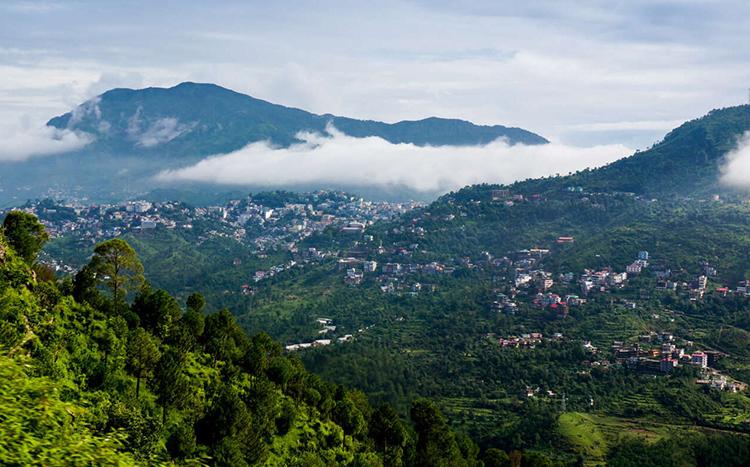 Feel relaxed, refreshed, and restored by relishing your stay at the best Parwanoo resorts where you can enjoy an elevated stay experience. You can orchestrate your mornings to the tune of coffee and spend your nights enjoying the lavish buffet dinner at these resorts.
So, make your way to these places and enjoy the Best Corporate Offsites Near Delhi with CYJ.