ECOTOUR AT A GLANCE
The fact that the world is under the threat of destruction is not hidden from anyone anymore. The constant dilution of environmental air with something harmful is bringing down the ecological balance of the world. Due to rising development and globalization, in some way or the other, nature is getting stressed and causes severe risks to human and animal life with every second of depleting nature.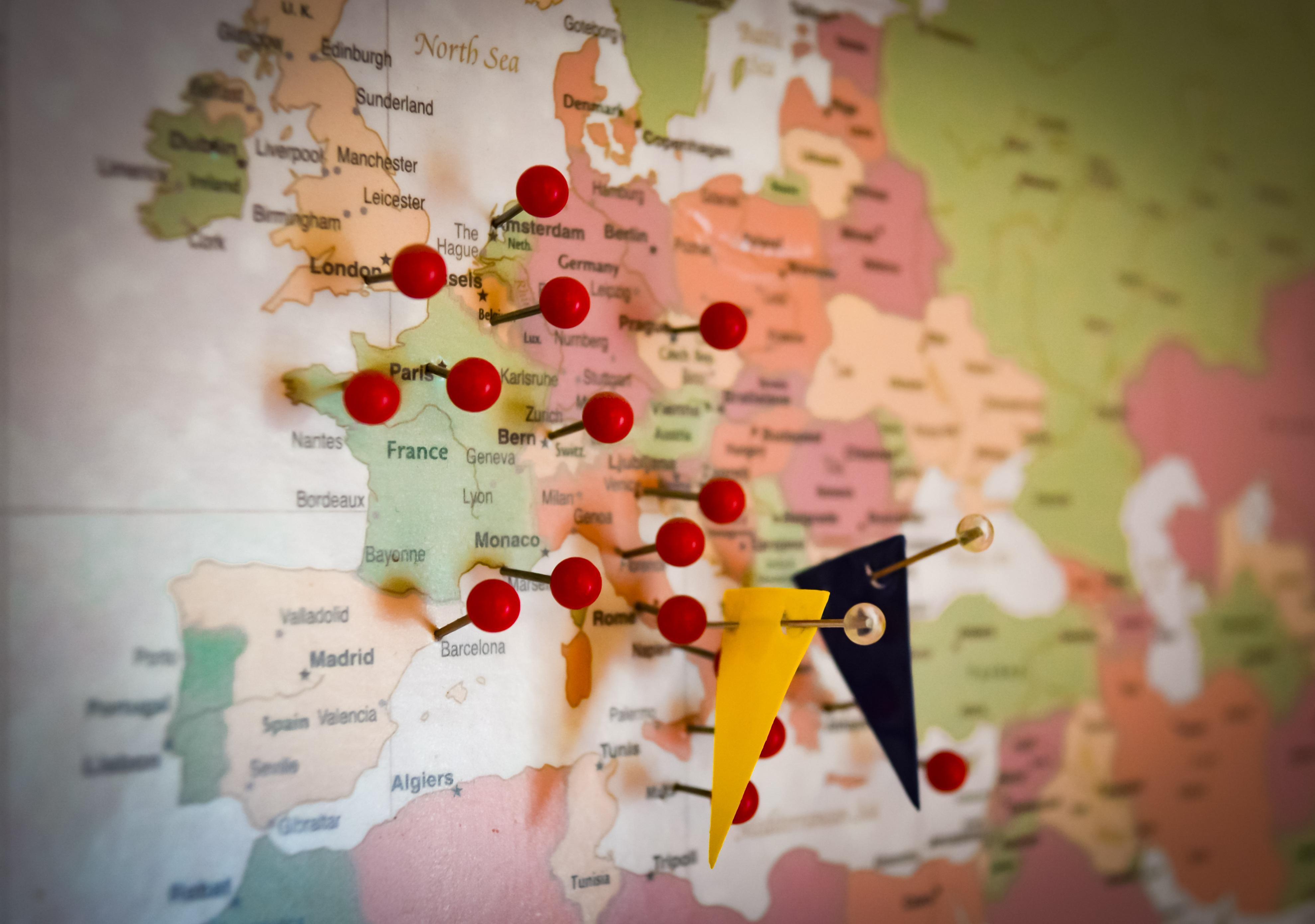 To overcome this, the idea of Ecotourism comes in the limelight. Emphasizing on the conservation of nature and biodiversity is what Eco-Tourism promote and do. The idea of balancing the nature with eco-drives and combining the secluded environs with the mainstream is undertaken by the government for better approaches and further implementation. It also promotes responsible travel, which can be initiated by minimum destruction, environmental growth, adventure, and preaching sustainable ways of living on the planet.
To accomplish the main agenda of eco-tourism, various Eco-Sensitive Zones and Volunteer Travel Programs are organized regularly which also put the spotlight on the Wildlife Sanctuaries, National Parks, Forest Reserves, and Biodiversity Parks. These nature promoting reserves are helping in the successful completion of the eco-friendly programs by attracting more and more youngsters every time.
Let's go for a refreshing journey through some of the best ecotourism destinations in India:
ERAVIKULAM NATIONAL PARK, KERALA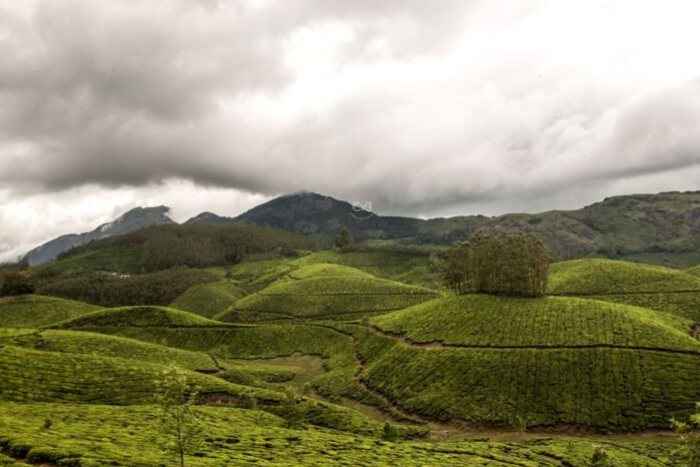 Covering a sprawling area of 97 square kilometers and perched at an altitude of 1200 meters to 2700 meters, Eravikulam National Park in Kerela is the perfect example of promoting the Eco-tourism in India. With high-altitude grasslands and perennial streams that combine to form the tributaries of Periyar, Cauvery, and Chalakudiyar river, the national park is a haven for nature lovers. Kerela indeed is a very beautiful and secluded place and the strategic location of this national park is worth spending some time there to getting close to nature. The national park houses a great variety of animals, birds, insects, amphibians, and plants and is also famous for being the home to one of the endangered species called Nilgiri Tahir. One of the major attractions of the Eravikulam National Park is the Lakkom Water Falls which promotes the scenic beauty of Kerela. Furthermore, to satisfy the adventurer inside you, one can go for the forest trails, trekking, and wildlife photography.
Where to stay: Tea Valley Resort, Munnar
Nearest Railhead: Ernakulam Junction railway station, Cochin
Nearest Airport: Cochin International Airport
NAGARHOLE NATIONAL PARK, KARNATAKA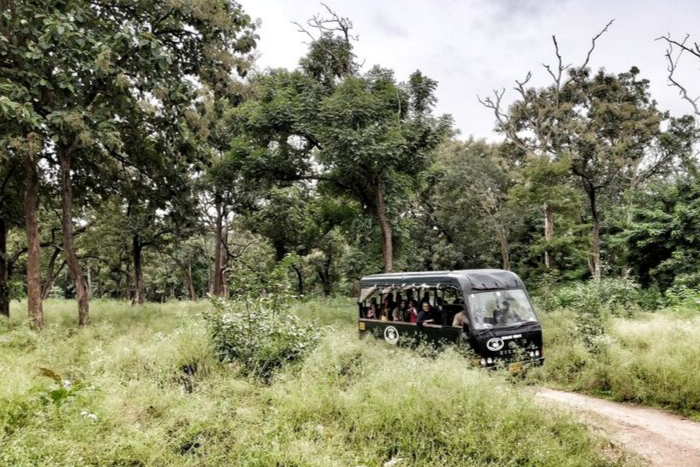 With an area of 644 square kilometers, Nagarhole National Park is one such park that covers two districts of Coorg and Mysore in Karnataka and thus provides a vast natural habitat to the wildlife creatures. If you are a wildlife enthusiast, you will love to know that apart from being the habitat for common animals, Nagarhole National Park is also one of those Tiger reserves in India that are under consideration of UNESCO to be the World Heritage Site. The National Park in Karnataka is home to various epidemic animal species such as leopard and dhole. Other common mammals and reptiles that are spotted are chitals, sambar, barking deer, jackal, sloth bear, mongoose, hyena, wild boar, squirrels, vine snake, rat snake, bamboo pit viper, Indian rock python, Indian monitor lizard, and common toad. Due to such a huge biodiversity of flora and fauna, this national park is a beautiful site for Eco-tourism in India.
Where to stay: Jungle Inn
Nearest Railhead: Mysore
Nearest Airport: Mandakalli Airport, Mysore
TYDA, ANDHRA PRADESH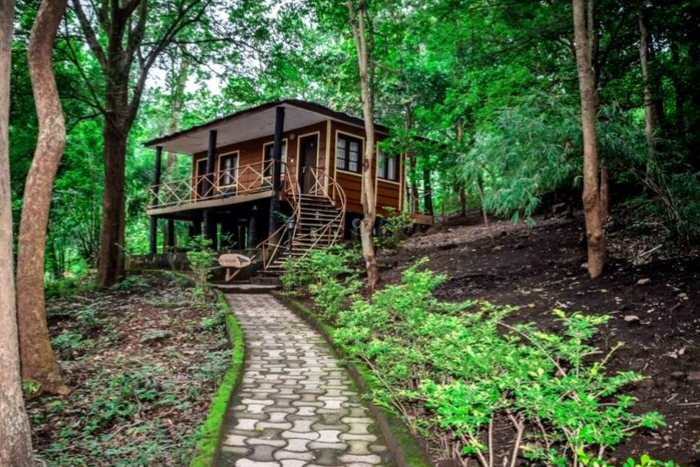 Another bountiful site for Eco-tourism in India that is not so popular but is a hidden gem of the Eastern Ghats is the village of Tyda in Andhra Pradesh. At an elevation of 700 meters, this small village is full of nature and wildlife. Due to its secluded region and less crowd, it still remains unexplored and untamed. The atmosphere here is soothing and brings you close to experience nature like never before. Tyda comprises a large variety of flora and fauna in its vicinity which stuns you in a unique way. Species such as chital, sambar, Panther, Wolf, Wild Dog, Hyena, Sloth Bear, Gaur, Black Buck, Chinkara, Chowsingha, and Nilgai amongst the mammals and red-chested pod chards, pintails, herons, egrets, migratory ducks, water birds, pelicans, teals, ibises and storks amongst the bird species can be easily spotted in Tyda. Take part in the wildlife conservation activities and discover the reality of nature on your own. Also, at Tyda you can try your hands-on various adventure activities, say, Camping, Forest Trails, and Trekking.
Where to stay: Jungle Bells
Nearest Railhead: Visakhapatnam
Nearest Airport: Visakhapatnam International Airport
CHILIKA, ORRISA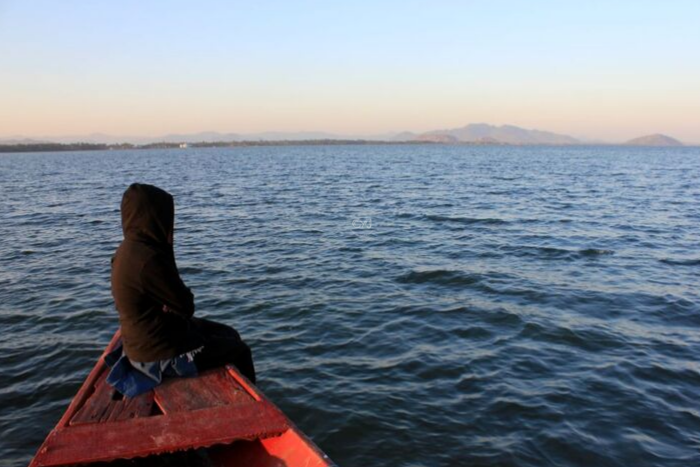 You must have heard about India's largest coastal lagoon and world's second-largest lake i.e. the Chilika Lake in Orissa. Covering the huge area of around 3500 square kilometers, the premium eco-tourism site in Orissa is the home to various species animals, plants, and birds. Housing the endemic species like Irrawaddy Dolphins, green sea turtle, dugong, blackbuck, Spoon-billed sandpiper, limbless skink and fishing cat; aqua fauna like Milkfish, Indo-Pacific tarpon, Ten pounders, Bream, Hilsa, and Mullet; and the migratory birds namely Greater and Lesser Flamingos, Goliath Heron, Grey, and Purple herons, Egrets, Spoonbills, Storks, and Black-headed Ibis, Chilika Lake is known for its rich biodiversity. This biodiversity on the other hand also encourages wildlife photographers, bird lovers, and naturalists to come forward and tell the world about the varying levels of the ecosystem.
Where to stay: Panthanivas Barkul
Nearest Railhead: Balugaon
Nearest Airport: Biju Patnaik International Airport, Bhubaneshwar
NAMDHAPA NATIONAL PARK, ARUNACHAL PRADESH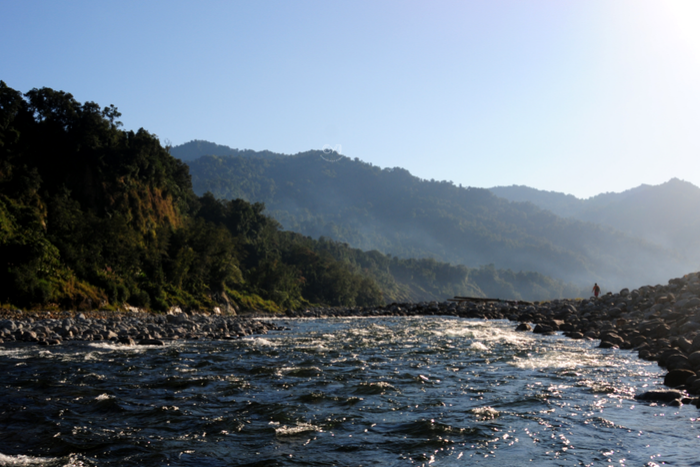 Stretching across an area of 1985 square kilometers, Namdhapa National Park is located in Arunachal Pradesh between the Dapha bum range of the Mishmi Hills and the Patkai range. Due to its rich biodiversity, it is recognized as one of the largest parks in India that are protecting a wide variety of wildlife species. The National Park is blessed with different types of vegetation which justifies the varying range of species living here. The common Indian leopard, snow leopard, clouded leopard, and tiger are the prime attractions of this National Park. Some of the other species of animals that is found to be common in the Namdhapa National Park constitute dholes, wolves, and Asiatic black bears. Smaller carnivores can be traced are red fox, red panda, Eurasian otter, yellow-throated marten, spotted linsang, binturong, Oriental small-clawed otter, common palm civet, small Indian civet, large Indian civet, masked palm civet, marbled cat, fishing cat, and Asiatic golden cat. Moreover, the park also has about 425 species of avifaunas. For the wildlife lovers, the activities like Elephant ride, Trekking, Boat Ride, and River crossing happens to be a great deal. This abundance of nature and preservation of the wildlife makes it an eco-tourism haven.
Where to stay: Forest rest houses
Nearest Railhead: Tinsukia Railway Station, Assam
Nearest Airport: Dibrugarh Airport, Assam
GREAT HIMALAYAN NATIONAL PARK, HIMACHAL PRADESH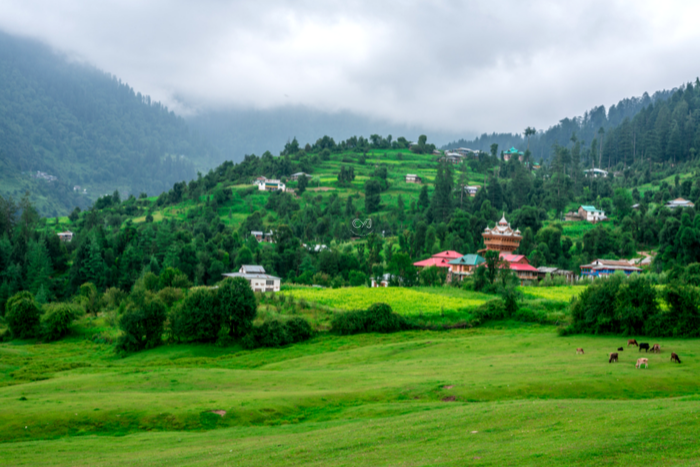 Tucked away in the snow-capped Himalayas, the Great Himalayan National Park is located in the Kullu region of the Himachal Pradesh. It spreads over an area of 1170 square kilometers and comprises of about 300 species of fauna which comprises of mammals, reptiles, mollusks, insects and birds and numerous species of the plants. Declared as the World Heritage Site by UNESCO, the popularity of the national park increases. With alpine meadows, several streams, lakes, glaciers, and snow-capped peaks, the park boasts of its natural beauty and biological diversity. The Great Himalayan National Park is perched at an altitude of 1500 meters to 6000 meters and is surrounded by three known sanctuaries namely, Rupi Bhaba Sanctuary, Pin Valley National Park, and Kanwar Wildlife Sanctuary. Also, the best time to visit the National Park for the eco-tourism in India is from March-November.
Where to stay: Community Training & Tourist Center, Sairopa
Nearest Railhead: Joginder Nagar Railway Station
Nearest Airport: Kullu Manali Airport or Bhuntar Airport
TSOMORIRI WETLAND CONSERVATION RESERVE, LADAKH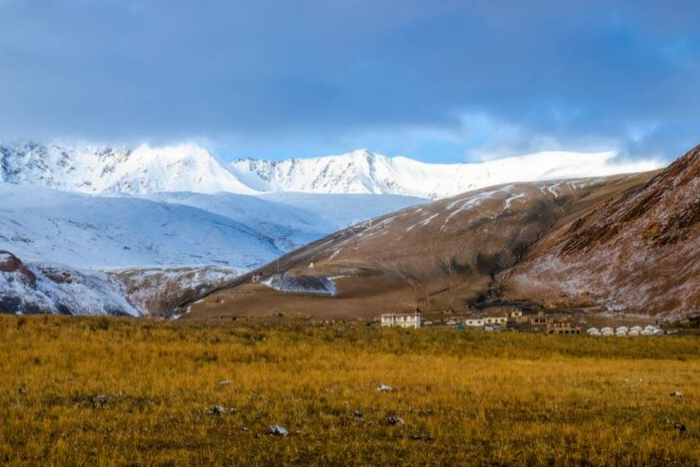 Comprising one of the high-altitude lakes of India- Lake Moriri, Tsomoriri Wetland Conservation Reserve is located at an altitude of 4595 meters in Ladakh. The magnificent lake stretches for 7 kilometers broad and 19 kilometers long distance. One of the most sacred, scenic, and serene lakes, it is home to the various wildlife species including the Tibetan Wolf and Snow Leopard among the mammals, and Black-necked Cranes, Bar-headed Geese, Brown-headed Gulls, Great Crested Grebe, Ferruginous Pochard, Black-necked, and Grebe Podiceps nigricollis among the bird species. During the months of September to around early October, this reserve witnesses the dwelling of the tourists in a large number.
Where to stay: Camping
Nearest Railhead: NA
Nearest Airport: Kushok Bakula Rimpochee Airport, Leh
Getting much awareness due to eco-friendly getaways, programs, and events, the youngsters are coming forward in a large number which can be seen through their moving around and picking up the leftovers voluntarily, doing social work for women and children welfare, and protecting the environment through nature drives. Be the part of Eco-tourism and help the environment win as you travel!!!!