"A Familiar Company in a Journey makes the way seem shorter" – Just a perfect quote that defines the importance of Group Tours. Yeah, that's something precisely true. When it comes to traveling, Solo Travel may excite you but the feeling of traveling with your loved ones is purely magical. The debate between whether to travel solo or in a group is there forever. Traveling independently is a new cool and you must do that. But you cannot deny the benefits of Group Tours. Traveling in a group is a whole new experience. To know that you are going to explore the world out there with your favorite persons with whom you have spent half of your life is just amazing. You can also refer Group Tours to something like exploring the places with someone who shares the same interests as you. Other benefits that you may not have come across yet could be anything. From the smallest thing like finding the accommodation, food, and making the list of famous places to the biggest like mental support, Group Traveling works in just the right way. And there should be no specific reason when you plan your first Group Tour. Plan it just for fun with your friends. It could be of 10 people or 100 people, but this is sure that you will not regret this decision ever in life.
Now, when you finally decide to take your friends or family with you on a Group Traveling excursion, Kerala is the best place that you can explore owing to its beautiful lush green surroundings, backwaters, hill stations, commercial cities and so much more. You can call it as God's own Country because Kerala has some of the most incredible sights of nature that you will love. For the past many years, Kerala has been the sought-after choice of travelers because of its consequential wonders. And if you are wondering where to head in Kerala to get an astounding experience, keep scrolling down to discover what awaits you!
ALLEPPEY – "ENJOY BEAUTIFUL RIDE THROUGH BACKWATERS"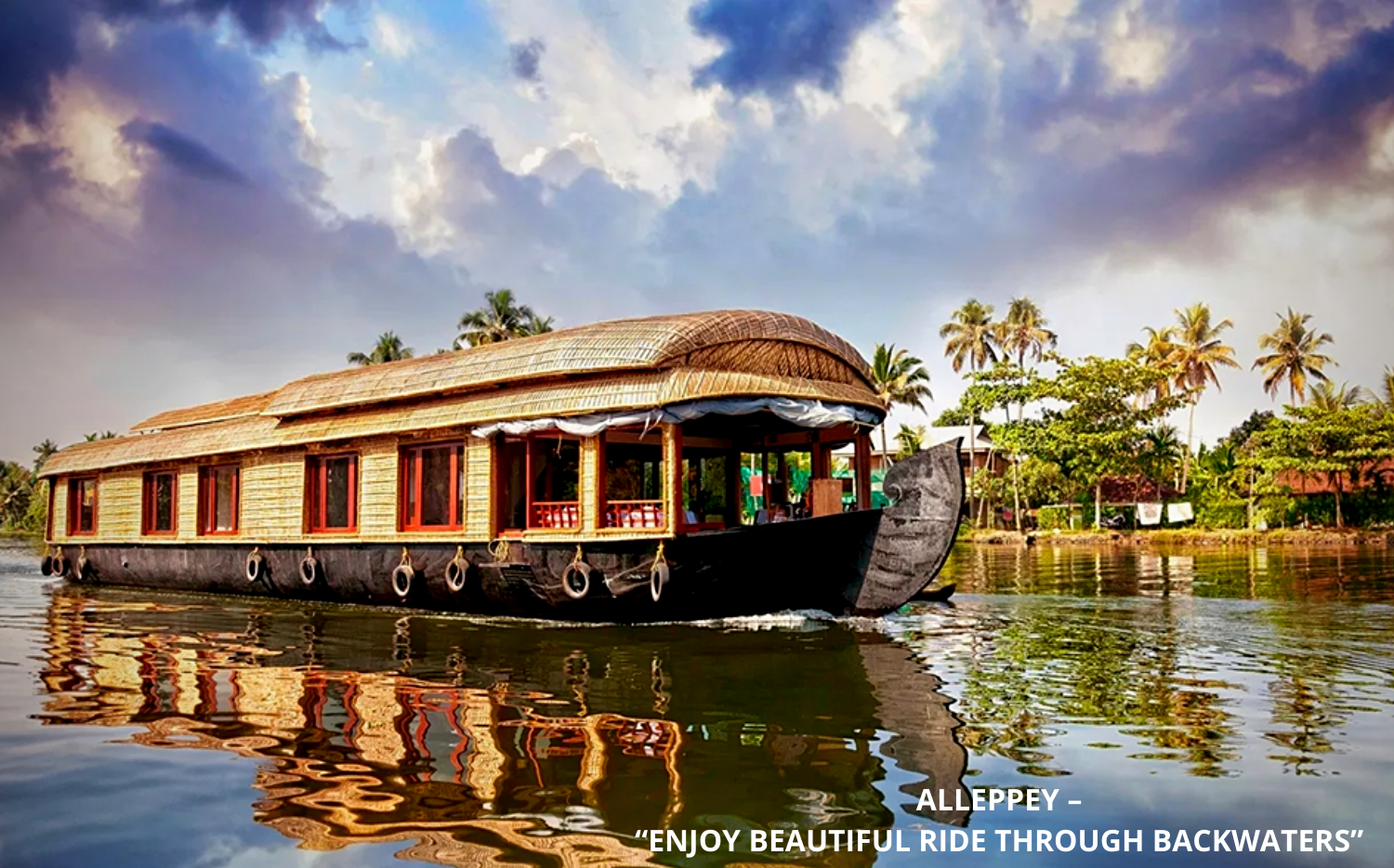 The introduction of Kerala is incomplete if you do not mention the sparkling backwaters, houseboats, and the beautiful museums and beaches. And these are things that take you to Alleppey. One of the best places to pay the visit to Kerala, Alleppey is referred to as the 'Venice of the East' because of its houseboat rides through the lakes. Other captivating sights for the visitors include its paddy fields, charming chapels, picturesque lakes, and much more.
Attractions: Alappuzha Beach, Krishnapuram Palace, Kumarakom Bird Sanctuary, Marari Beach, Marari Beach, Punnamada Lake, and Sri Krishna Temple. The Snake Boat Race in Alleppey is not a thing to miss.
Visit from: September to mid-May.
Nearby airport: At a distance of 53 Kilometers, Kochi Airport is the nearest to Alleppey.
Nearby railway station: Within the city, Alleppey has its own Railway Station.
WAYANAD – "EXPLORE NATURE THROUGH SCENIC TRAILS"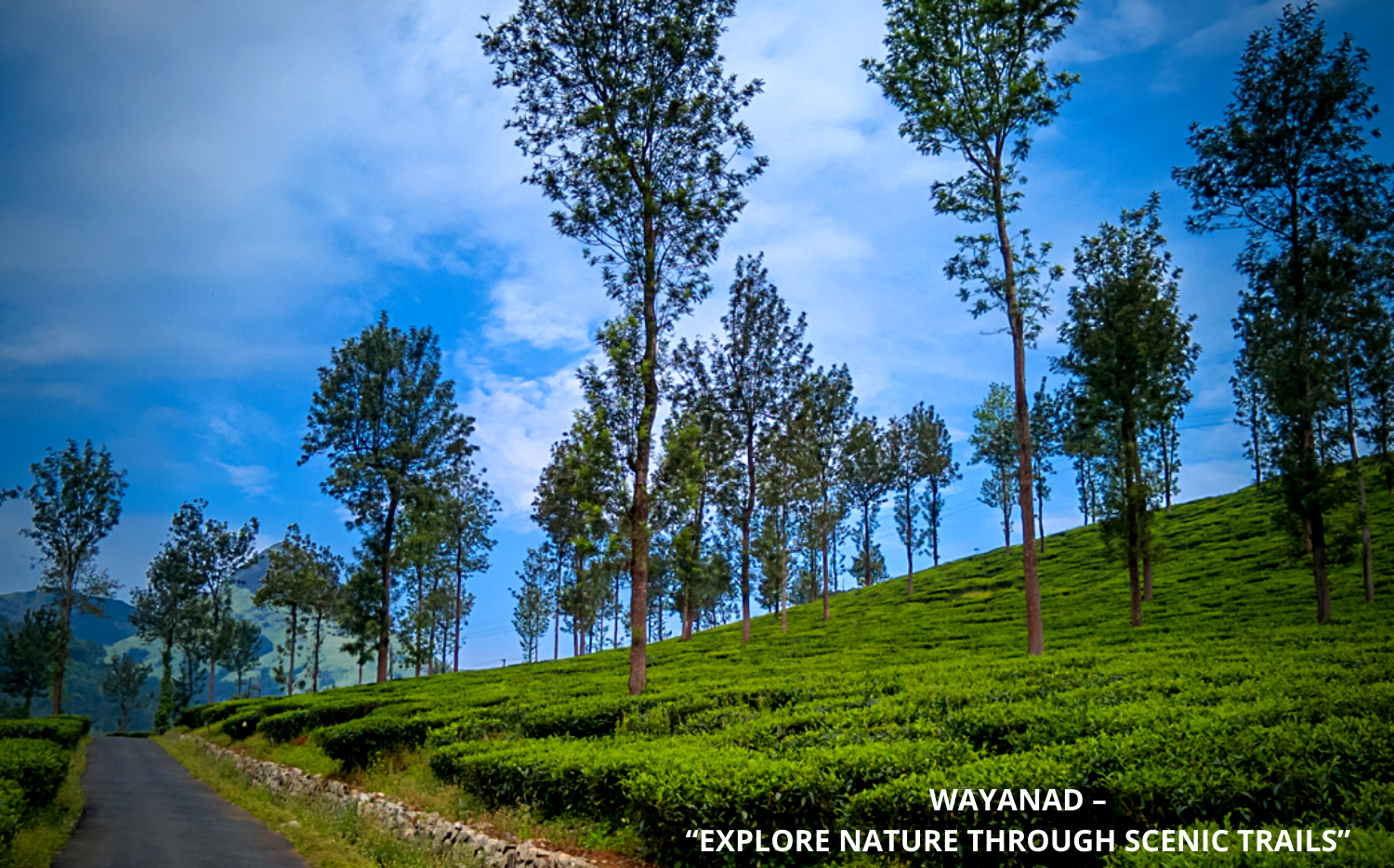 True to its name, all you see in Wayanad is the green paddy fields. Wayanad is a true paradise on Earth with a serene atmosphere, beautiful views, and depicting the rich culture of South India. If you visit Wayanad, you will explore some of the picturesque vistas of nature that will astonish you in moments. One more thing that adds to the charming beauty of Wayanad is the free-falling Waterfalls. If you love vegetation and nature, Wayanad is the must-visit place that you can cherish for a lifetime with your friends.
Attractions: Thusharagiri Waterfalls, Banasura Hill, Lakkidi View Point, Thirunelli Temple, Puliyarmala Jain Temple, P Kuruvadweep, Kabini, Papanashini River, and Padinjarathara Dam.
Visit from: October to May.
Nearby airport: The nearest airport to Wayanad is Karipur International Airport at Calicut (95 Kilometers).
Nearby railway station: 72 kilometers away, you can take a train to Kozhikode Railway Station to reach Wayanad.
COCHIN – "TOWARDS THE PORT"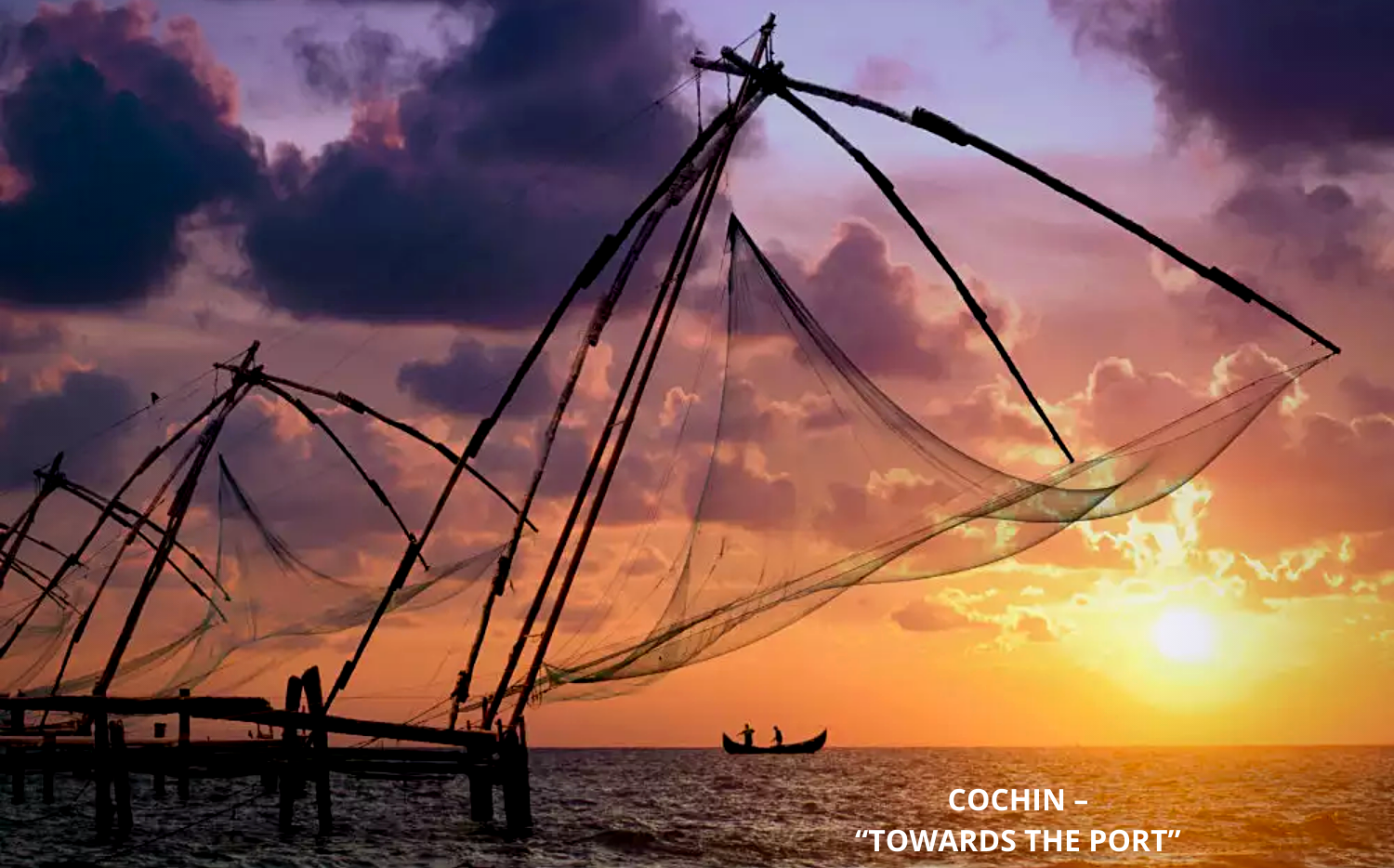 Apart from just natural beauty, Kerala serves as one of the places that have Port. Cochin is the major part of Kerala is known as the 'Queen of the Arabian Sea' because of the world-class port and international Airport. At Cochin, you can experience the perfect blend of European and Indian culture. Exhibiting colonialism in its heritage sites, Cochin drives the travelers to its shores from faraway. Also, don't miss the scenic beaches, backwaters, and local markets to experience the South Indian living closely with your friends.
Attractions: Fort Kochi, Cherai Beach, Andhakaranzhi Beach, Chinese Fishing Nets, Marine Drive, St. Francis Church, Basilica of Santa Cruz, Bolghatty Island, & Thrikkara Temple.
Visit from: July to April.
Nearby airport: Cochin International Airport.
Nearby railway station: Kochi Railway Junction.
VARKALA – "FOR THE LOVE OF BEACHES"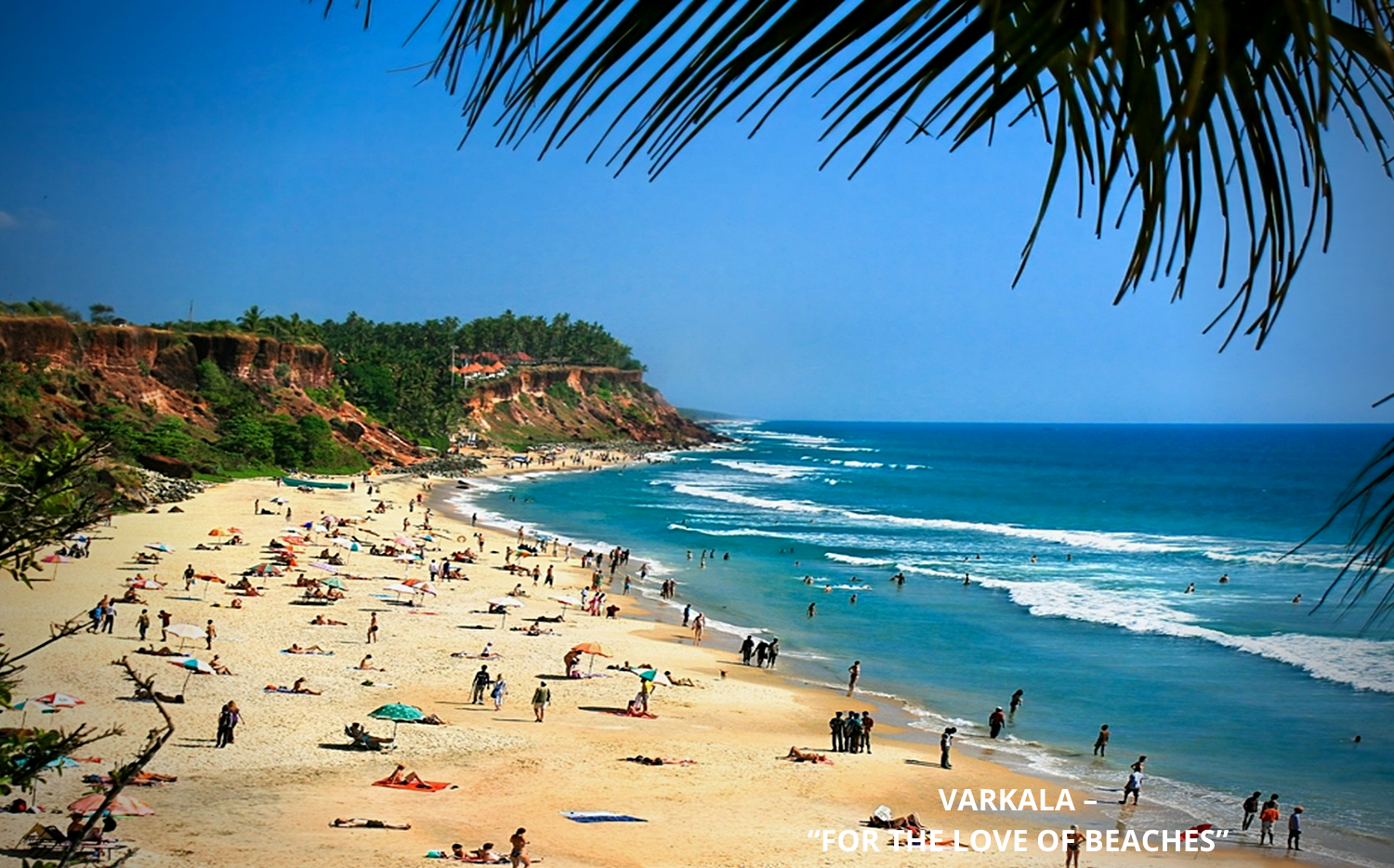 Experience the surreal beauty of the seashores and beaches in Varkala. Known as the Land of Beaches in Kerala, Varkala offers the lush greenery on one side and the cliff on the other. For every person who loves the sound of water and adventurous water sports, a pit-spot at Varkala needs to be in the bucket-list. Starting from Parasailing, Boat Riding, Surfing, to Horse-Riding, the adventure freaks have a lot to discover in this seaside city. Not only that, but Varkala also offers numerous Temples where the Hindu Culture is practiced.
Attractions: Janardan Temple, Kappil Lake, Papanasam Beach, Janardan Swami Temple, Varkala Beach, Anjengo Fort, Sarkara Devi Temple, and Varkala Tunnel.
Visit from: August to mid-May.
Nearby airport: Trivandrum International Airport.
Nearby railway station: Varkala Sivagiri Railway Station.
MUNNAR – "EXPERIENCE ROMANCE"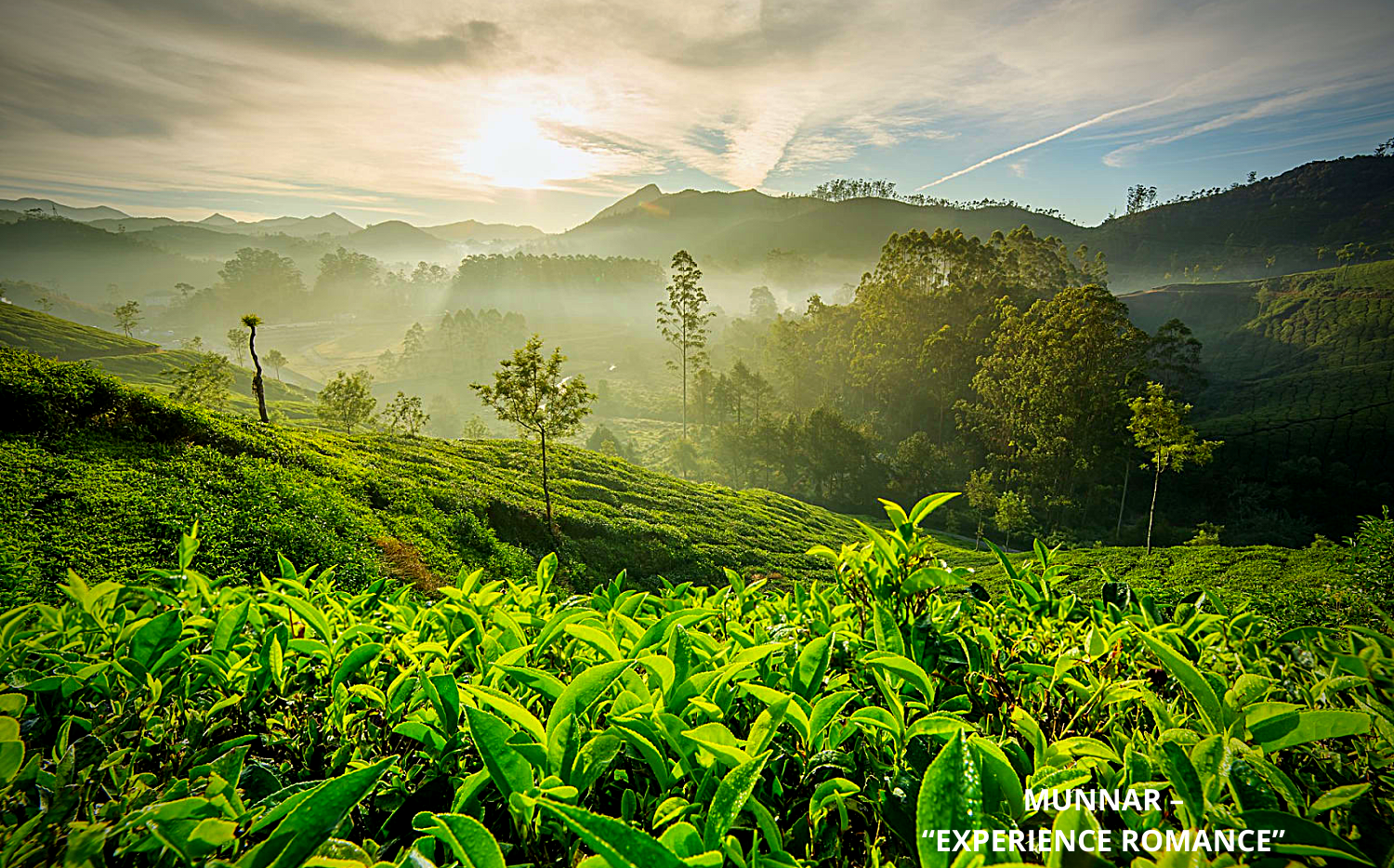 Preserving an equal balance of the abundant greenery, mystical hills, & low-flying clouds, Munnar is the most famous Hill Stations in Kerala. Called as the Summer Capital by the Britishers in the colonial time, Munnar invites the people to witness its scenic waterfalls, lakes, farms, and the 80,000 miles of tea plantations. The city has its charms when it comes to its old-world vibes. Moreover, owing to its Cute Bungalows, rich culture, serene environment, and cozy homestays, this romantic city of Kerala is the hub for the honeymooners.
Attractions: Lockhart Gap, Anamudi, Cheeyappara Waterfalls, Top Station, Kundala Lake, Life of Pi Church, Mattupetty Dam, Anamudi, Tata Tea Museum, Attukal Waterfalls, Indo Swiss Dairy Farm, and Eravikulam National Park.
Visit from: October to March.
Nearby airport: Kochi Airport.
Nearby railway station: Aluva Railway Station.
THEKKADY – "TRAVERSE WILDLIFE IN SOUTH"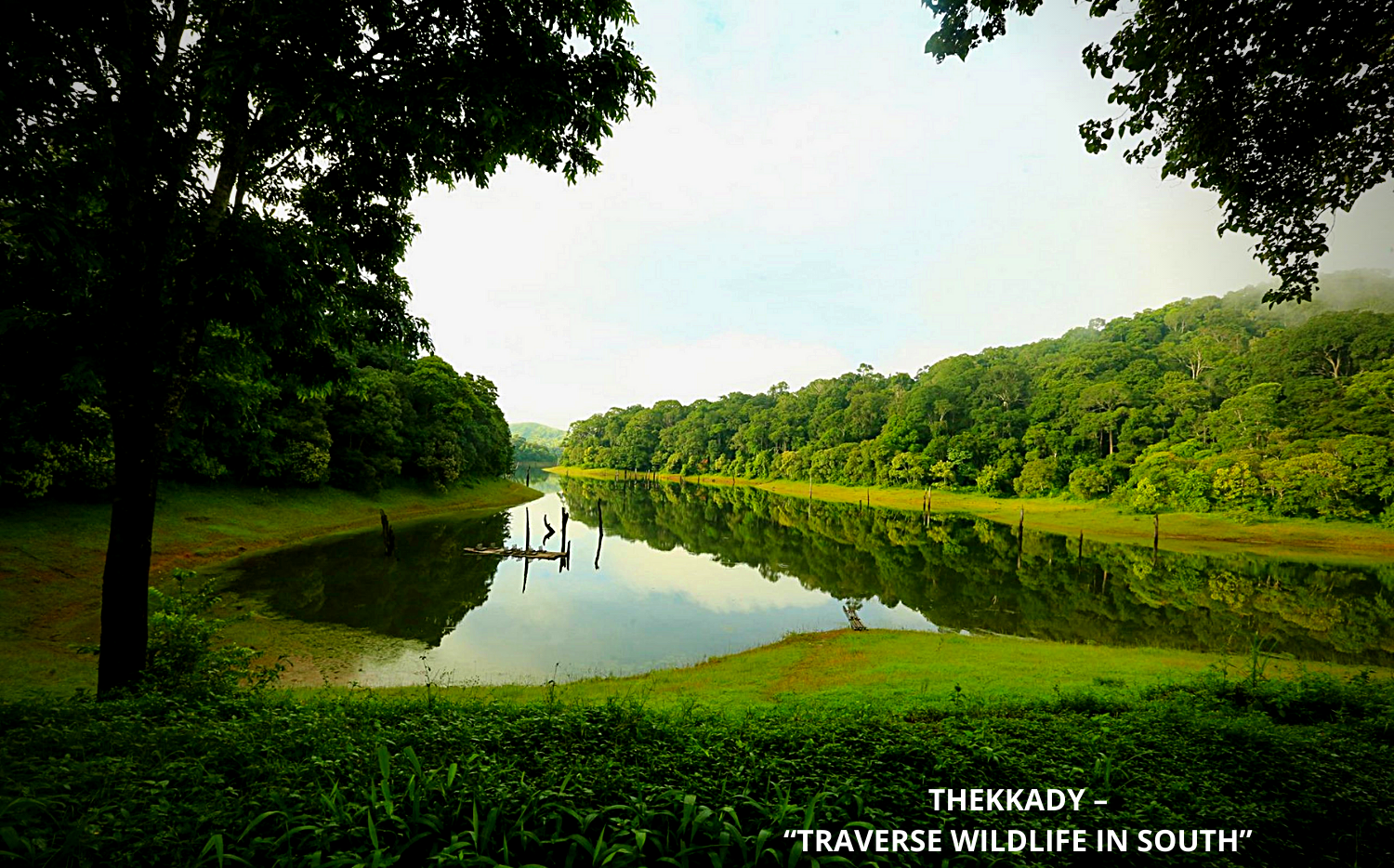 Boasting of the green aromatic vegetation and thick forests, Thekkady is the hub of wildlife. The center for many wildlife sanctuaries and parks, Thekkady let you spot the rare species of animals including Tigers, Gaurs, Lion-tailed Macaques, Elephants, Lions, Deer, Bison, Boars, and various birds. Owing to its abundant wildlife species, Thekkady becomes the most amazing place to witness nature's beauty. Thekkady is also loved by travelers who love adventure as it offers Trekking, Boating, and Wildlife observation among different past times.
Attractions: Vandiperiyar, Chellakovil, Elephant Junction, Mudra Cultural Center, Periyar Tiger Trail, Ayurvedic Garden, Kadathanadan Kalari Center, Murikkady, Periyar Lake, and Vandanmedu.
Visit from: November to early-May.
Nearby airport: Madurai Airport (136 km).
Nearby railway station: Kottayam Railway Station (114 km).
Coming across some of the scenic locations of Kerala, are you ready to gear up for the same with your bunch of favorite people? If you are excited to go through the beautiful greenery of South India along with a tinge of waterfalls, lakes, wildlife, and more, drop down at these amazing places in Kerala and cherish this experience for the lifetime!!!!!!!!!!