Summers are on its way and soon the scorching sun will hit in most of the places across India and it will become unbearable. India offers a wide range of hill stations that are suitable for weekend getaways to escape from the hustle-bustle of urban chaos and the blistering heat! Experience the scenic trails from high altitudes amid the sprawling greenery so that you can enjoy with your loved ones. Here are 12 top-most popular Hill stations near Delhi.
KANATAL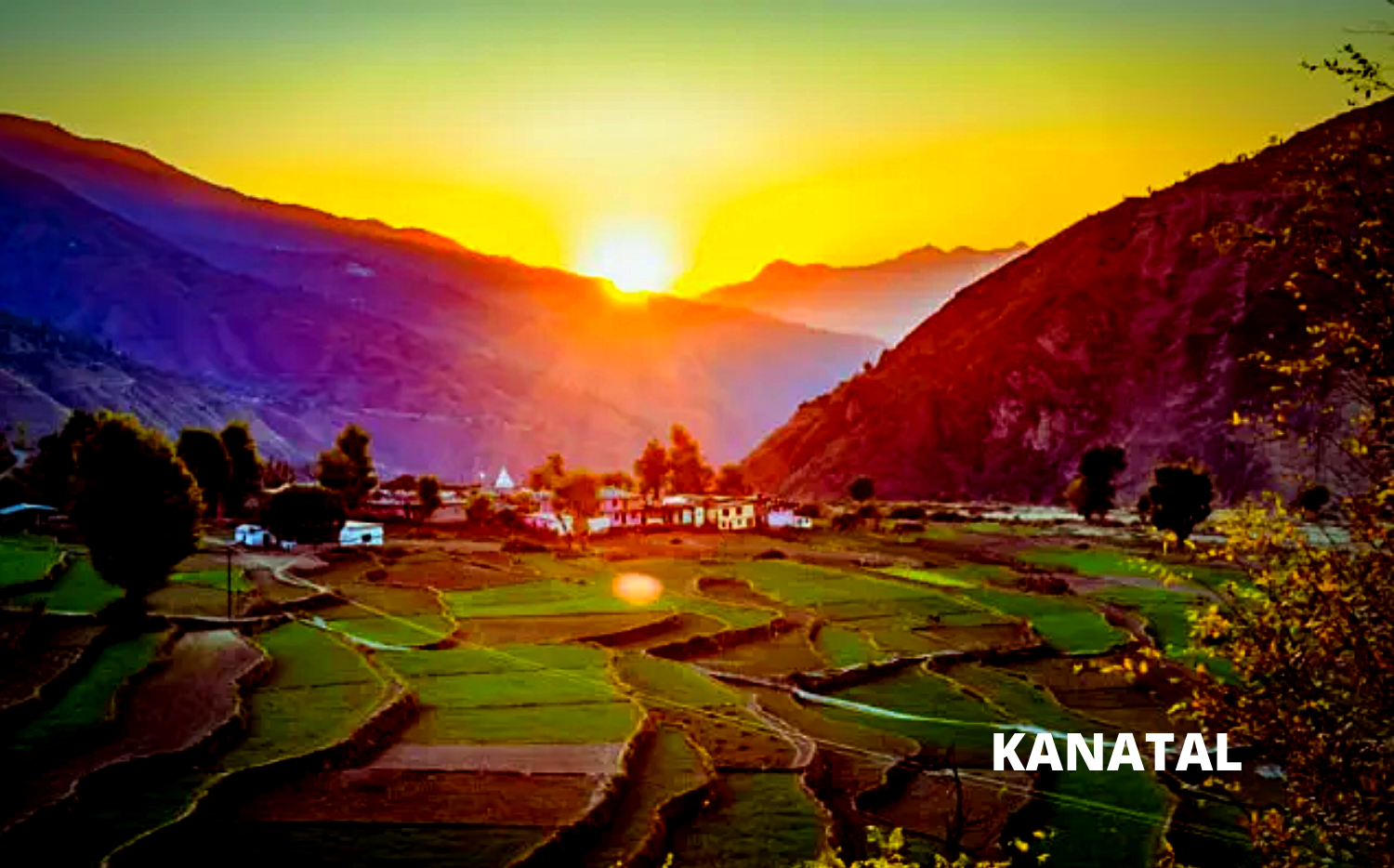 Known for its beauty, Kanatal is one of the best places to unwind yourself and to get away from the humdrum of urban life. It is a perfect hideaway in the lap of nature as well as weekend getaway near Delhi. Due to its proximity to Delhi, the destination is one of the most visited by travelers. If you are adventure enthusiasts then you can also opt for a trek to Kodia Jungle which is quite famous. It is also the best paradise for photographers.
How to reach there: There are several means of transport that you can opt for via train, road as well as by flight. Kanatal is well-connected with all three of the transports and is just an hour away from Dehradun. If you plan to come via road then it might take around eight hours to reach Kanatal.
DALHOUSIE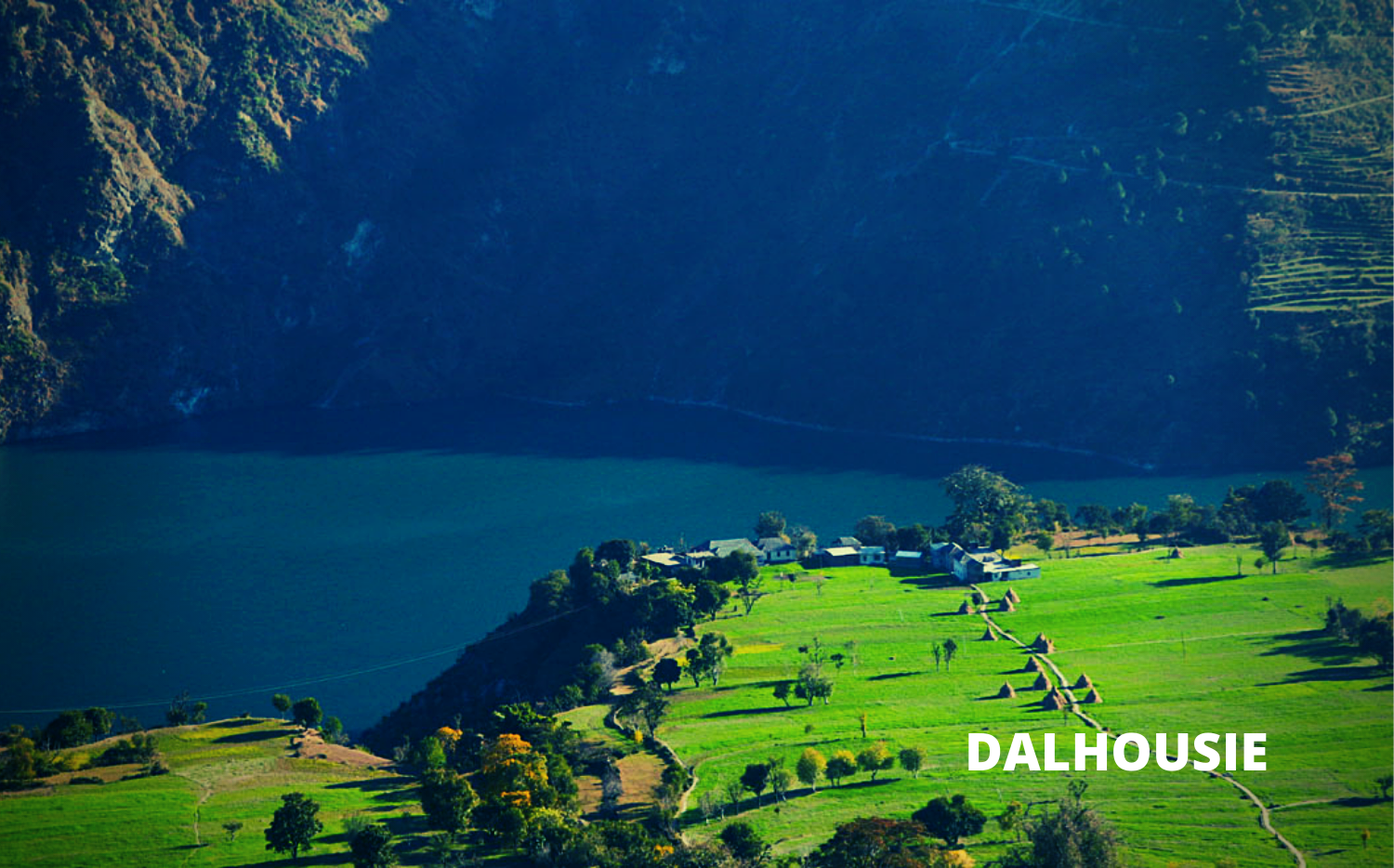 With the sweeping forest views, Dalhousie is another top-rated hill station near Delhi where the tourists flock every summer season to get rid of the heat. It is a few hours away from the capital which makes it an ideal destination for every kind of traveler. Dalhousie is blessed with snow-capped mountains and scenic views and offers major sightseeing options to the visitors. In summers, the site also boasts an array of activities to make the vacations even more blissful. Along with all these, it also hosts water flowing under the five bridges at Panchpulla. It is believed that the flowing water has healing powers.
How to reach there: From Delhi, it takes around nine or ten hours to reach the location. It is also well-connected with all the modes of transportations. Since there is no direct train to Dalhousie; you can get down at Pathankot and then hire a taxi from there to head for the location. From Pathankot, it can take around 11 hours to reach there.
MANALI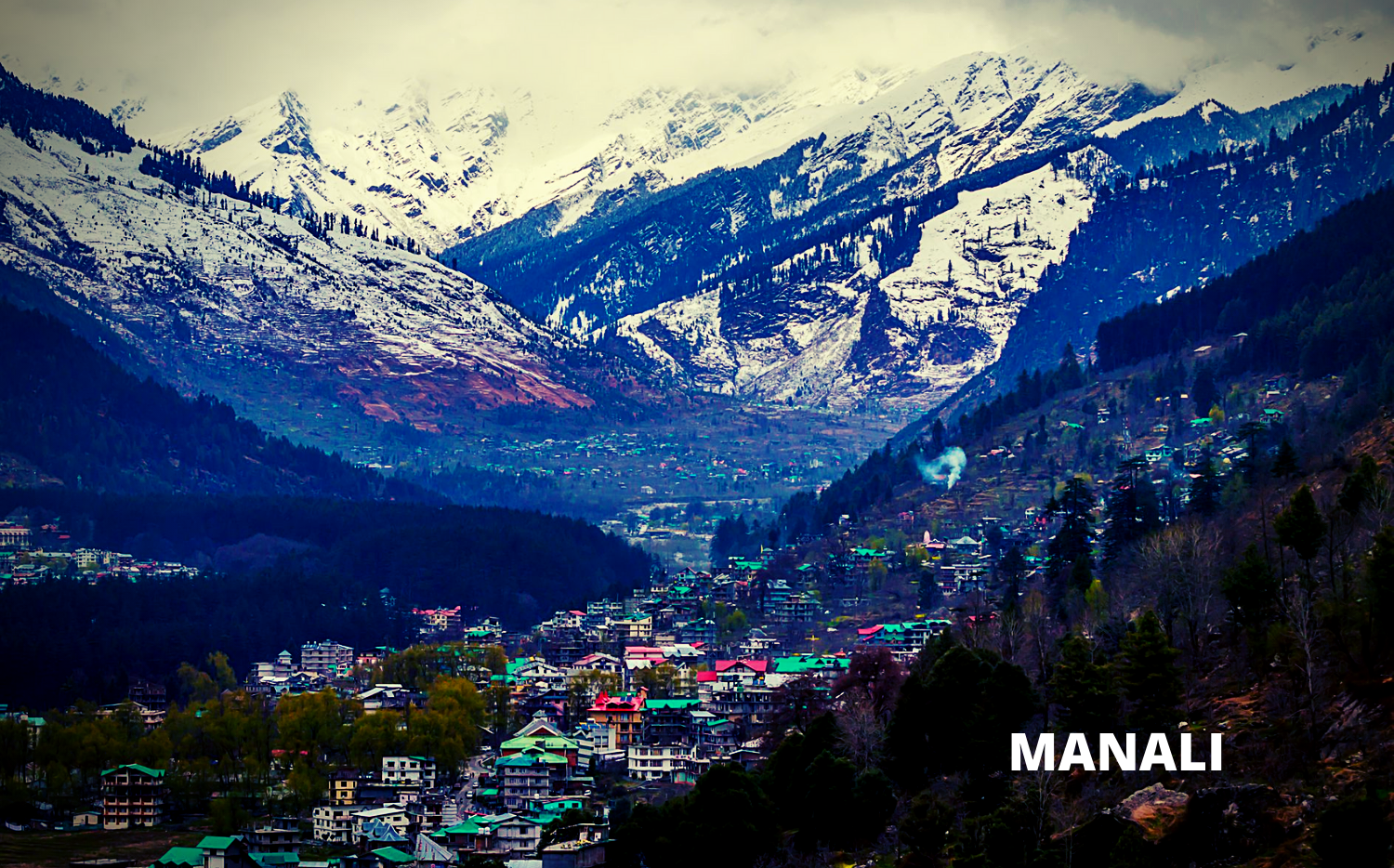 Flanked by verdant peaks, Manali is a must-visit as it is an ideal destination for a perfect vacation. It will keep you away from the clustered streets of the urban cities. Manali is also one of the best places for the people who are die-hard fans of adventure and love to try something different. You can also enjoy the rugged terrains and greenery all over and you will find yourself amid nature. Manali is another destination that is most visited and is also considered as the most romantic getaway.
How to reach there: There are enormous ways to travel to the location but one of the best ways is to train and it can take around 13 hours.
NAINITAL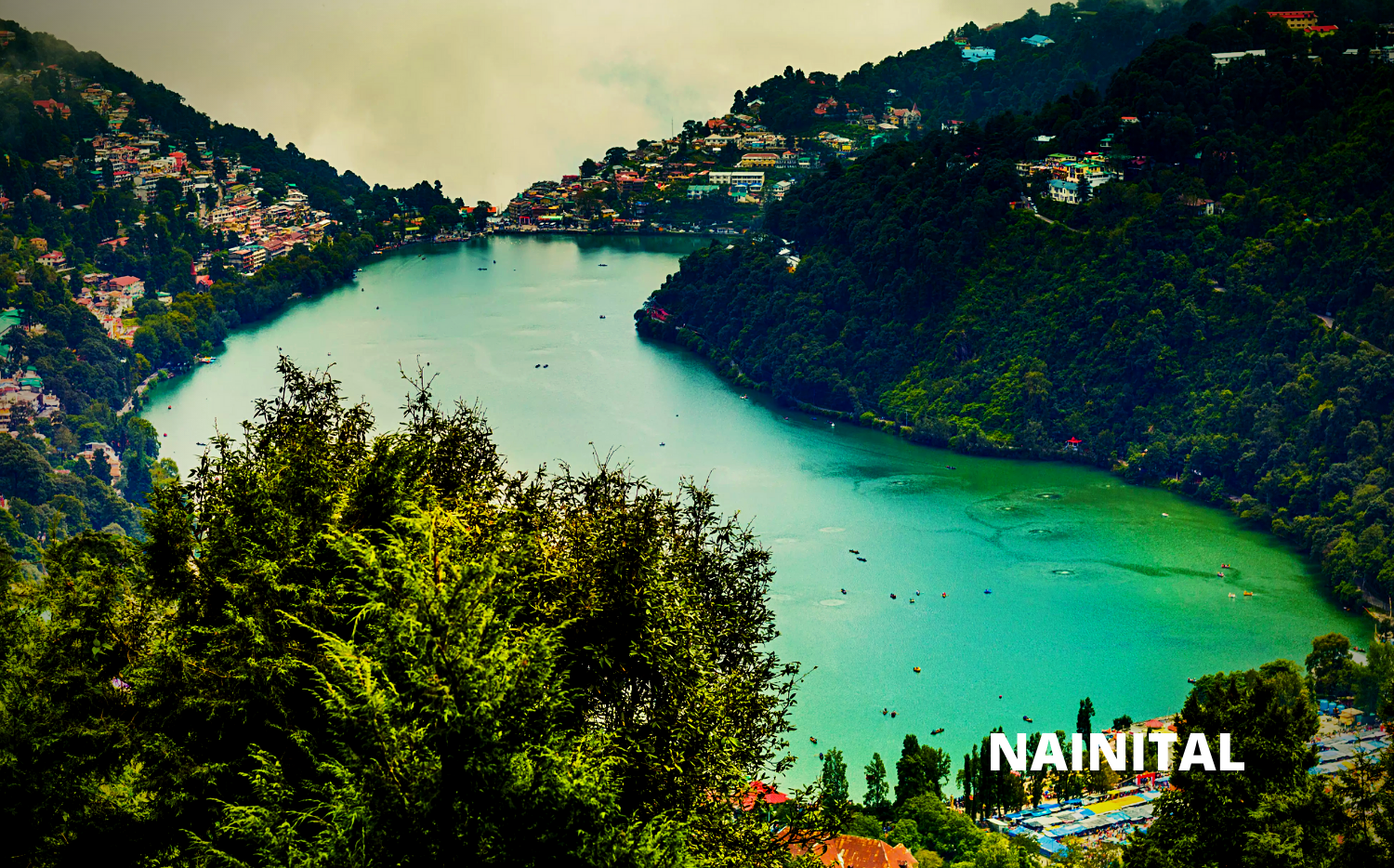 Looking for a place that will surround you with shimmering lakes? Then Nainital is one of the best places to explore the seven lakes that you will get enticed with. There are plenty of photogenic spots and the location is an elevation of around 6830 feet and the people visit with their family and friends to have a perfect vacation. The name of the hill station has originated from Naini Lake. You can also rejuvenate yourself to the fullest as the location will keep you hooked with its attractions and the breath-taking views.
How to reach there: You can easily take trains till Kathgodam and after de-boarding the train you can opt for a taxi that will leave you at your destination. From Kathgodam, it will take around one or one and a half-hour.
SHIMLA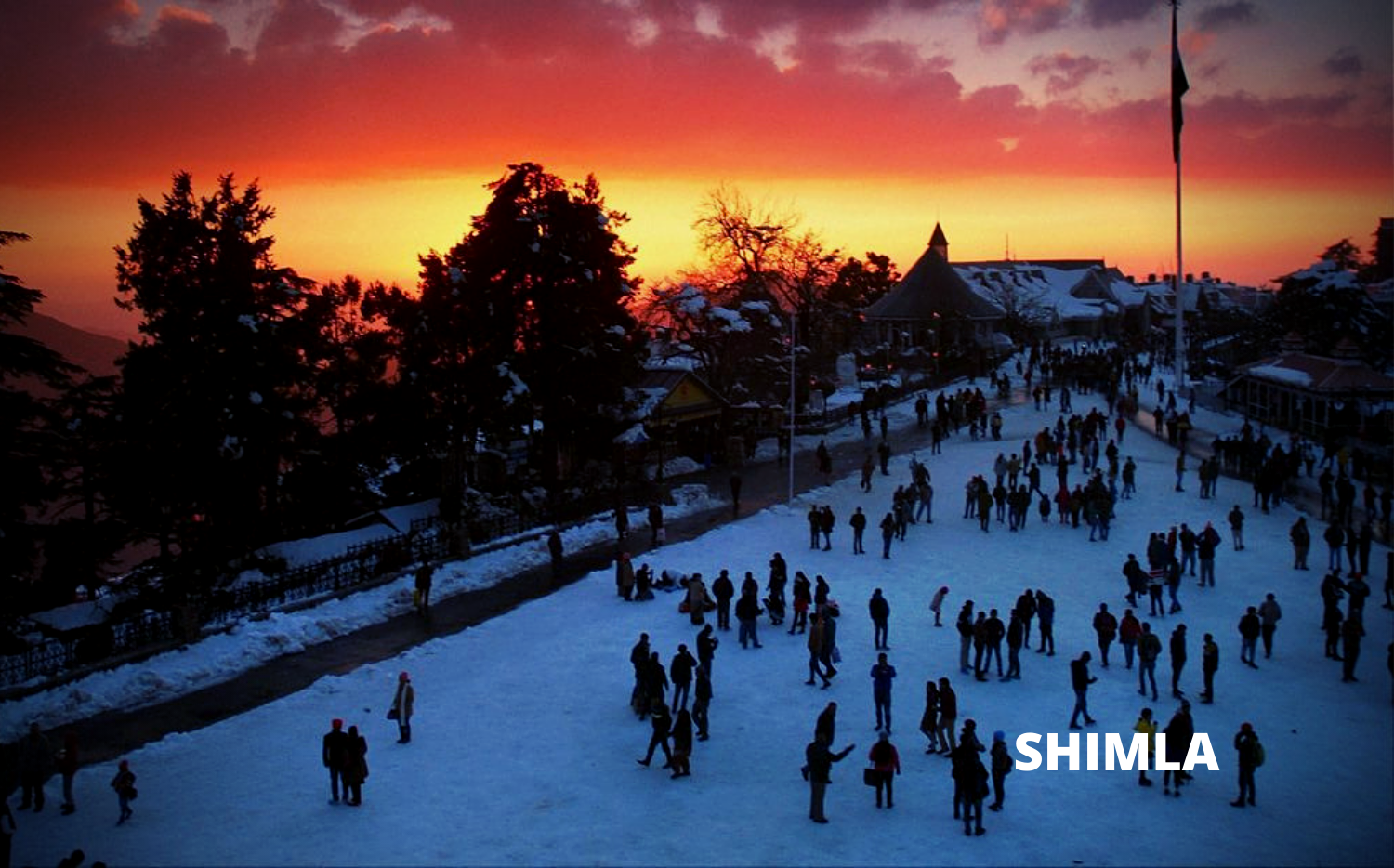 Also known as one of the best Hill Stations, Shimla in Himachal Pradesh is one of the most favorite places for the tourists. The salubrious climate is one of the best things that it offers and depicts British rule. There are several places that you can visit include Mall Road, Ridge Road, and others to make you fall with the beauty of the place. The site is nearby to Delhi so you can easily reach here and have a peaceful vacation in the summers. Shimla is also one of the most-visited places as it lets you relax back in the lap of nature and enjoy the vacations to the fullest.
How to reach there: The Himalayan Toy Train is one of the best modes of transport by which you can easily reach Shimla. If you also come here via road which is well-connected with major cities of India.
MUSSOORIE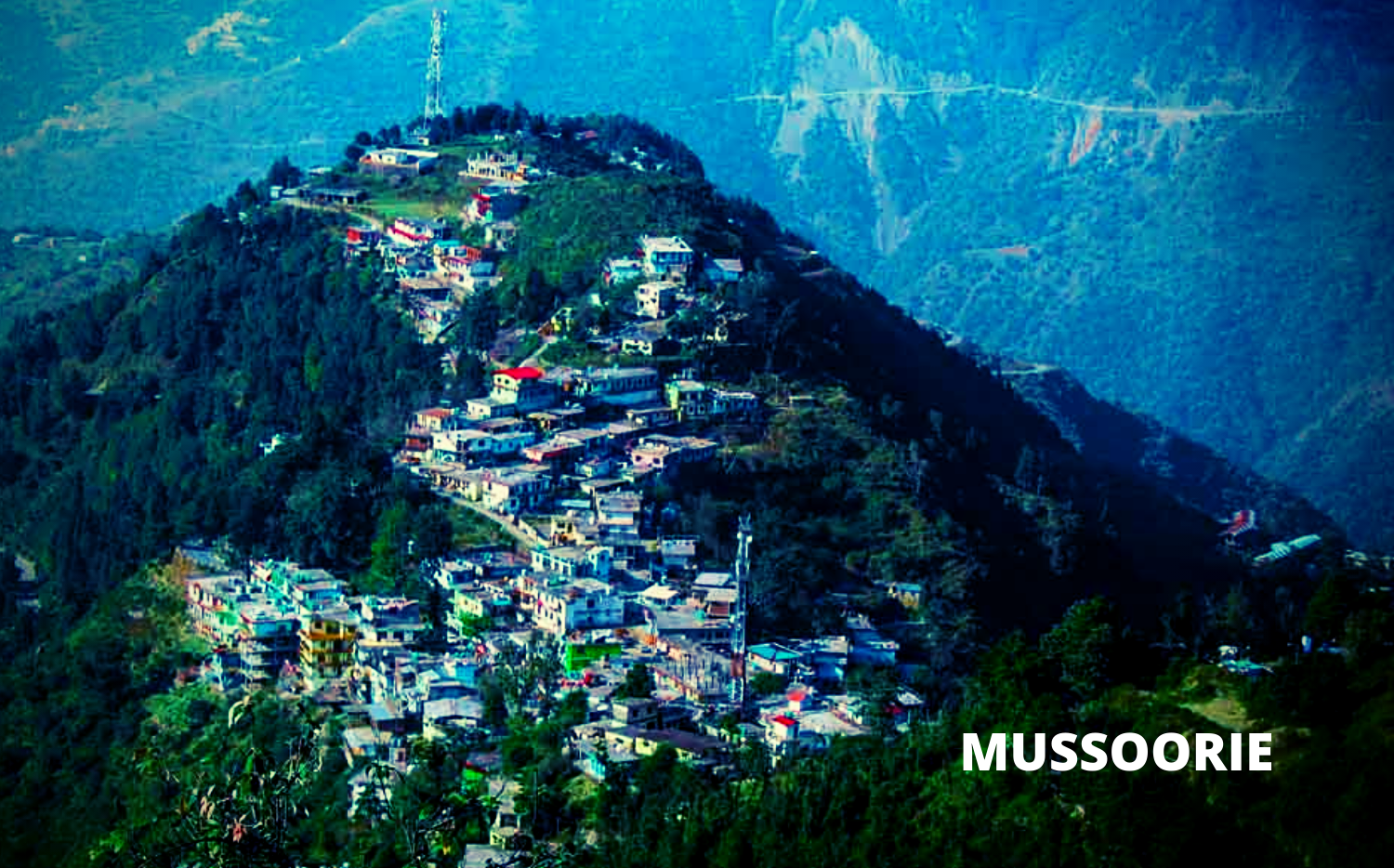 If your idea for having a perfect holiday involves the hill stations and untouched nature then Mussoorie is the best place for you to explore. Situated at Garhwal Himalayan Ranges, Mussoorie is well-known as Queen of the Hills that offer picturesque views with the pleasant weather. It also has some attractions like Lal Tibba, Lake Mist, Kempty Fall much more to witness the beauty closely. Along with this, Mussoorie also offers a plethora of adventure activities to make you feel thrilled. The activities include skywalk, zip swings, and zip lines, rappelling, skiing, and paragliding. The place is also considered as shopper's paradise and your trip is incomplete if you won't buy the famous shawls and other handicrafts from the local markets.
How to reach there: You can always opt for a train till Dehradun and get down there to hire a cab or a taxi to reach your destination. If you are coming from the road, it might take around 8-9 hours.
JIM CORBETT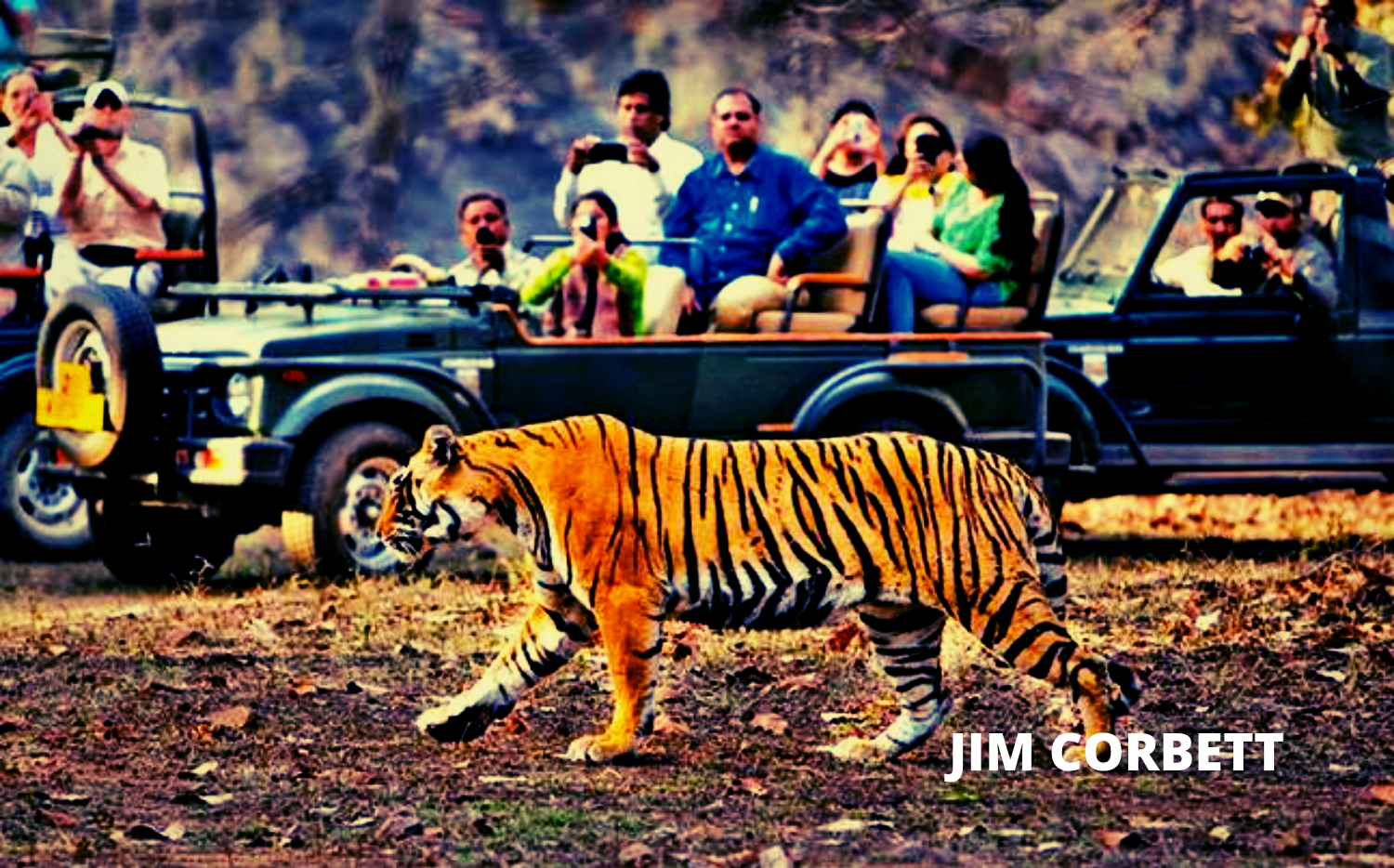 Nestled at the foothills of Himalayas, Jim Corbett is one of the best places that you can always opt for. A few hours away from Delhi, Jim Corbett offers plenty of mesmerizing views and you also get to explore your wild side as it also boasts the wildlife. It is also the best place for photographers as it boasts some picturesque views. Jim Corbett National Park is home to more than 480 species of flora and fauna. The National Park is draped in acres of the land and is also one of the oldest ones in India. It is also an ideal place for all the adventure junkies includes Trekking, walking, photography, mount biking and other things to give you an adrenaline rush. You will for sure enjoy all the activities with all the heart and can challenge your fears.
How to reach there: If you take the option of the flight then you have to take it from Jolly Grant Airport, Dehradun. From Dehradun, you can get a cab or a local bus to reach the destination.
BHIMTAL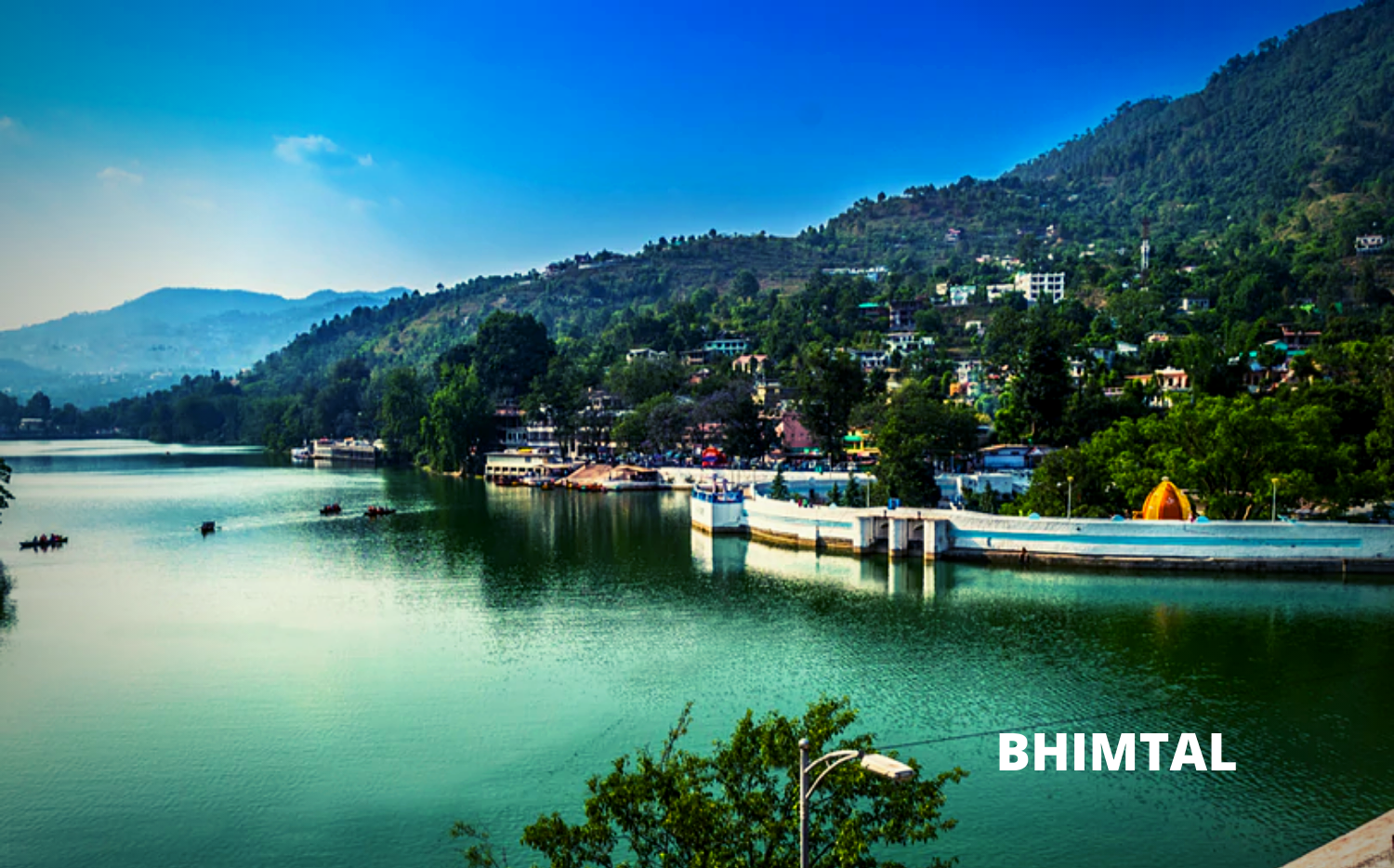 Another great Hill Station near Delhi is Bhimtal which is around 300 km away from the capital. Bhimtal is a must-visit for those who are looking for serenity in peace as the location is an everlasting elegance. Moreover, Bhimtal is a pampered child of Nainital, serving the summer retreat in Uttarakhand. The site is dotted with several pristine lakes which will make your vacations even more rapturous. You can also enjoy with your family and loved ones by visiting this place for unforgettable memories. Around 4500 feet above the sea level, the town has been already visited by several globetrotters across the globe.
How to reach there: Regular buses and taxi run on a daily basis from Kathgodam where several trains are well-connected with major cities from Delhi.
RISHIKESH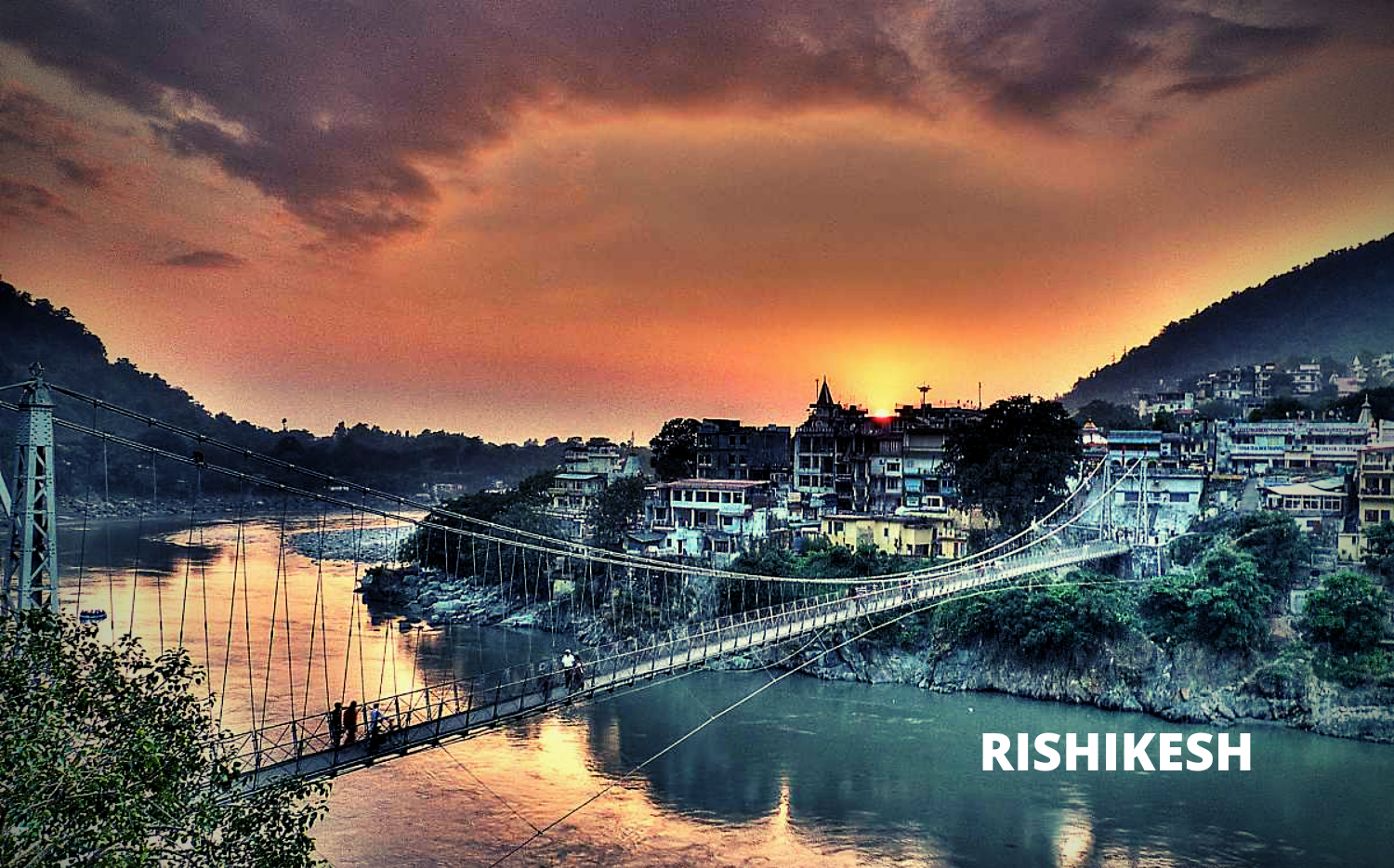 Rishikesh is one of the places that attract millions of people every year as the site boasts different things for every age group. Rishikesh is considered as the Yoga capital of the world as well as pilgrimage at the same time. Not only this, but the site is also perfect for the people who are adventure enthusiasts as it boasts a plethora of adventure activities. Adventure activities include Bungee Jumping, White Water Rafting, Flying Fox, and Mountain Biking and much more. The price of these adventure activities totally depends on the seasons. These activities are often thrilling, life-changing experiences for tourists.
How to reach there: The nearest is Jolly Grant Airport from Rishikesh which is around 35 kilometers away. You can also take a bus to Rishikesh.
NAUKUCHIATAL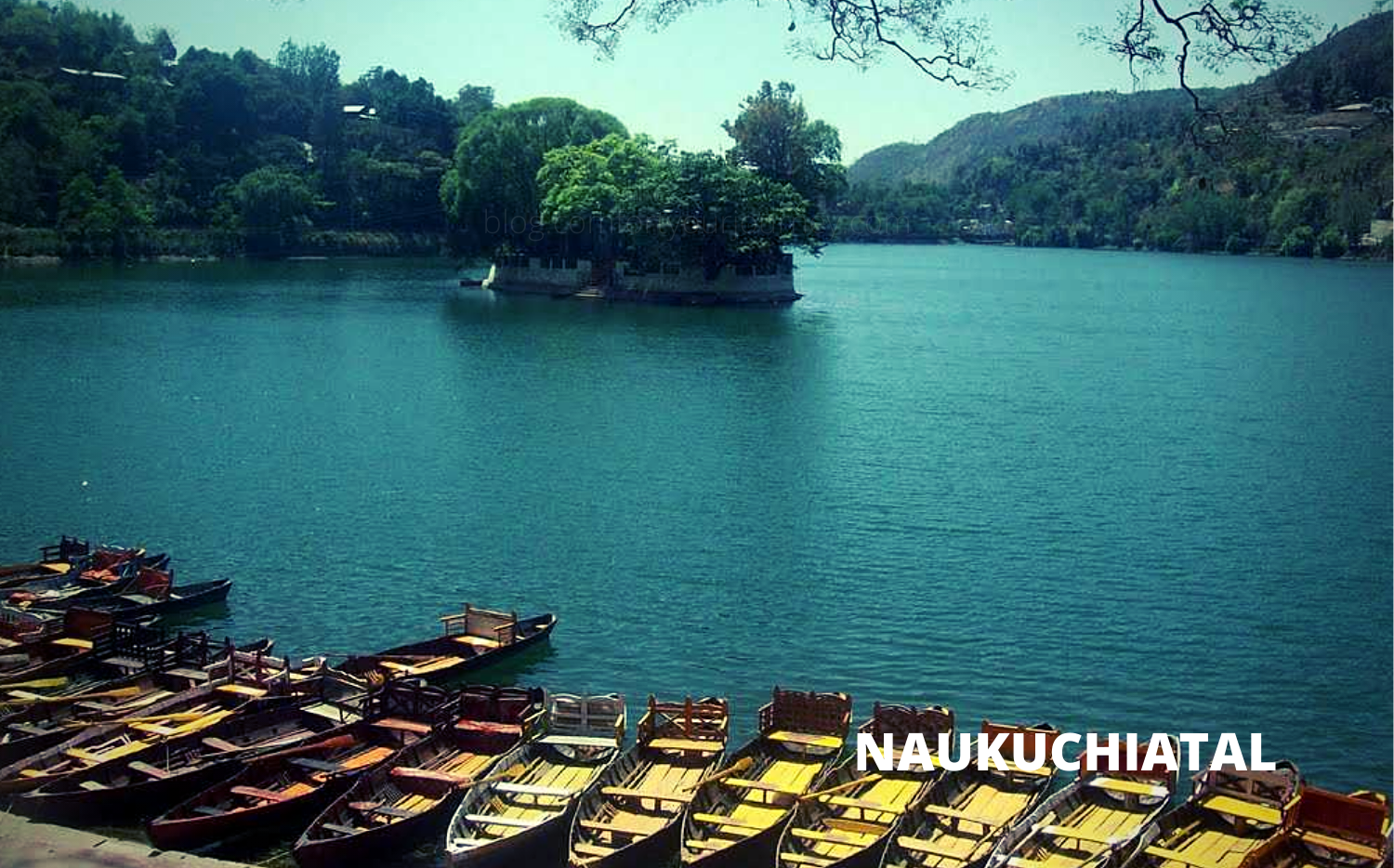 One of the best ways to make your summer vacations blissful is by going to North India. Boasting the calmness and serenity, Naukuchiatal is the famous lake towns of Nainital district. The quaint Hill station near Delhi is full of peace and it is an ideal destination for those who are looking to unwind themselves to the fullest. The panoramic destination takes you away from the hustle-bustle of the urban chaos and the enchanting lakes will keep you hooked. The lakes will leave you spell-bounded and you will also feel excited all the time. The sound of water flow will soothe your soul and mind to the fullest.
How to reach there: You can take the train from Delhi and you can get down at the Kathgodam railway station and from there opt for a cab and you can easily head to your destination.
LANSDOWNE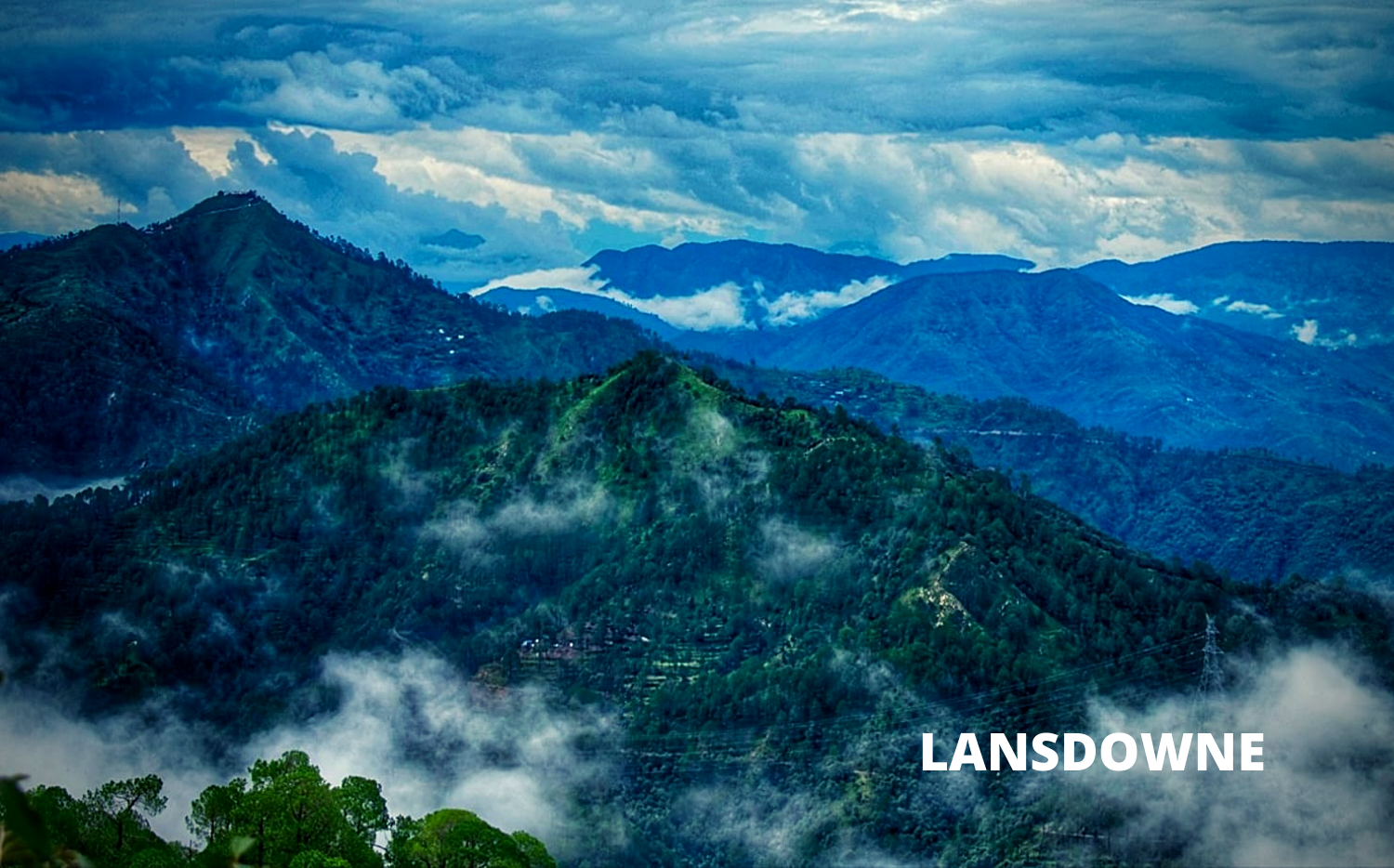 Those who are searching for a place for the total serenity, Lansdowne is the apt introduction to the bliss of North India. The destination is one of the quietest and untouched hill stations of India where a lot of people turn up here for the best experience. It is also a favorite spot since the Britishers came to India. Lansdowne is nestled at an altitude of 1,700 mts above the sea level. The place is surrounded by lush green and pine trees with the snow-capped mountains. Known for the cantonment area, Lansdowne is just perfect for pleasant weather and is one of the top-rated places to head in the summers.
How to reach there: You can visit Lansdowne via road, railway and by flight as well. If you choose to come to the destination from the road then it might take around 6-7 hours.
NAHAN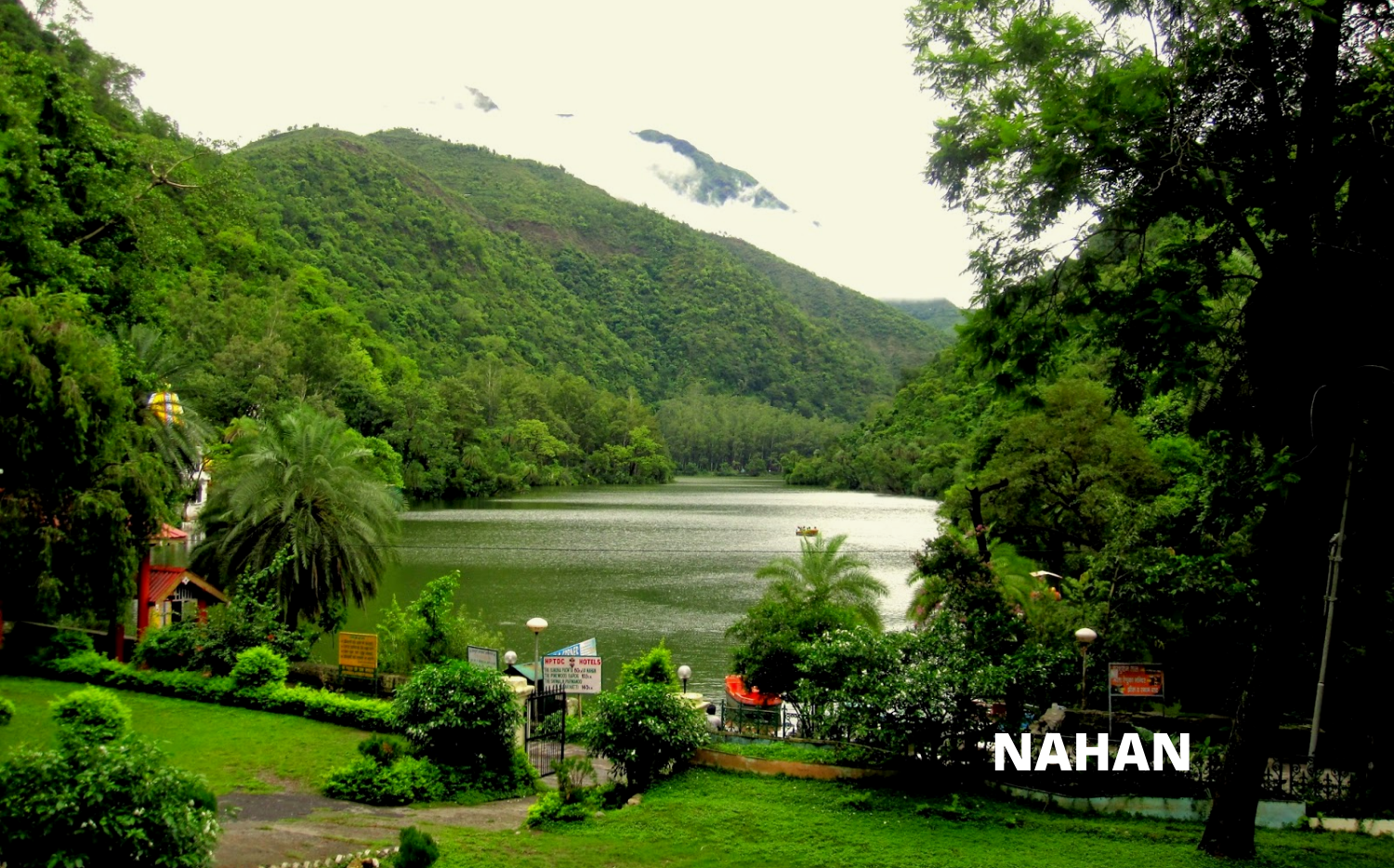 Away from the urban chaos, Nahan is the perfect place for the people who look for lush greenery and pleasant climate. The magnificent place is blessed with gardens, temples and man-made lakes and head to some local places like Renuka Lake, Jaitak Fort, Chaurdhar Peak among others. Renuka Lake is one of the best lakes in Nahan that people get mesmerized with. Nahan offers a plethora of activities that you can try your hands on and experience the thrill. The activities include Trekking, fishing, mountaineering and much more. Needless to say, if you love photographers, this location will leave you in splits and you will take back home the full bag of memories with you.
How to reach there: If you are coming to Nahan via railway station then you can take the railway station till Ambala and it is around 53 km away from Nahan. You can also opt for the road as it has better connectivity with New Delhi and enjoy the road trip with your loved ones.
So, you are planning a trip anytime soon then we have already run down so many options for you to choose from, all these locations will offer you an experience of home away from home. We are sure that by now you must have been excited to head to any of these above-mentioned places. So, pack your bags and head to these destinations as the mountains are calling you for enthralling experience with your friends and family!