Marriage brings unexpected dose of love, responsibilities, and the undying commitment for the entire life. When the two persons tie the knot, it is not only them who got married but the whole family of both the persons marries each other and accepts each other as their new family. Marriage is a divine relation that binds the two people with love, romance, and bliss.
In India, Weddings are the most special event of a person's life. Girls are taught from their childhood that one day her prince will come and take her along. Isn't it beautiful and cute? The feeling of knowing that there is someone out there for you. But what when that perfect life partner comes around? All you need is that everything falls right in place. And, Marriage is one such thing that gets you stuck with your favorite person forever. The Wedding is a grand affair indeed and the insane number of tasks to make it special and amazing is mind boggling.
Choosing right from the perfect venue, dress, photographer to what will the decoration be like, the Wedding event is all about the right choices. One more thing that lefts undecided and to which a lot of thought has given is the Honeymoon Destination for couples. Yes, the Honeymoon has different definitions for everyone. For those who had a love marriage, its all about beautiful destination, lots of love, and romance. And for those whose marriage was arranged, it is more about understanding each other closely for creating an unbreakable bond for life.
Its obvious that your Wedding itself is a bliss for you that has given you so much to remember. But why not add some more strokes of love and romance to your marriage with a remarkable Honeymoon trip in India. But, wait a minute, did the planning of a perfect Honeymoon destination just slipped off the cracks in all this hustle?
Fret not!!!
For your ultimate romantic hiatus, the compilation of top 8 Honeymoon Destinations in India will help you to rekindle your romance in just the right way.
MANALI, HIMACHAL PRADESH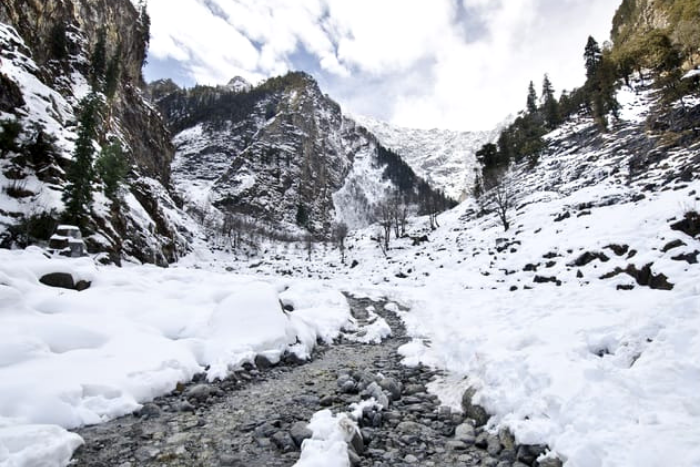 When it comes to choose for the Honeymoon Destination in India, Manali is a magnet. For the newlyweds, Manali is a beautiful hill station in Himachal Pradesh with a superb view of the lofty mountains. Due to its alluring panorama, the honeymooners love this place like anything. Its serenity, exceptional natural beauty, luxury retreats and charming places are enough to create the priceless moments with your life partner. Get closer to your loved one when you try the most thrilling adventurous activities in Manali like trekking, paragliding, white water rafting, camping and lots more.
Nearest Airport: At Chandigarh, 8.5 hours' drive away
Things to do: Rohtang Pass, Hadimba Temple, Vashishth Baths, The Great Himalayan National Park, Beas Kund Trek, adventure sports like zorbing, paragliding etc. at Solang Valley, skiing etc.
Best Time to Visit: October- June
GULMARG, JAMMU AND KASHMIR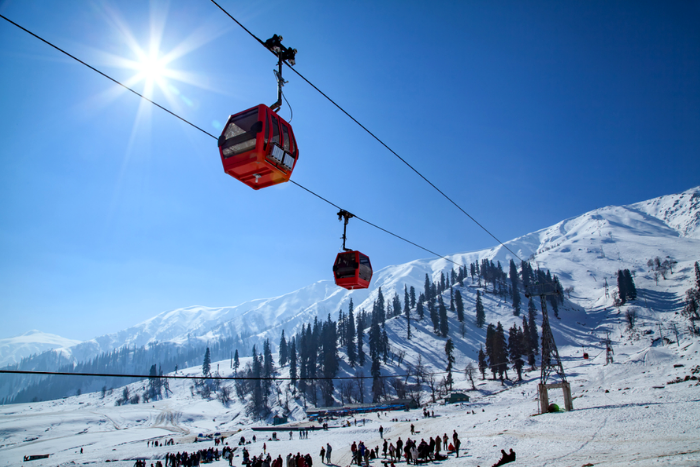 "The Paradise on Earth", that is what Jammu and Kashmir is called so far. Kashmir is known for its charming beauty and flawless nature which makes it an ultimate Honeymoon Destination for couples. The small hill town in Kashmir, called Gulmarg, is the scenic escape to the snow-covered mountains, lush greenery, and chill weather. Also known as the "Meadow of Flowers", Gulmarg is a place where you will find solace in the arms of your better half. To bring all the romantic feelings at once as the snow falls around, start the journey of a lifetime with your life partner.
Nearest Airport: At Srinagar, 2.5 hours' drive away
Things to do: Ski resort, Snow, Hills and Mountains, Gondola rides, Trekking, Hiking.
Best Time to Visit: March- November
GANGTOK, SIKKIM
Being the capital of Sikkim, Gangtok is an amazing Honeymoon destination in India that is full of romanticism. With the splendid sight of Kanchenjunga Mountain, the hill station in Sikkim has its own charm and attraction. Gangtok is blessed with the green landscape, vibrant culture, old traditions, and the mesmerizing beauty of nature which will make you fall in love with it. For all the lovey-dovey couples, Gangtok offers stunning sceneries, enchanting ambiance, and tons of activities that you can try together to know each other a bit more.
Nearest Airport: Pakyong Airport (Approx. 3.5 hours) & Bagdodora Airport (Approx. 5.5 hours)
Things to do: Lake Tsomgo, river rafting in Teesta, Rumtek Monastery, Khangchendzonga National Park, Khecheopalri Lake, Pemayangtse Monastery, etc.
Best Time to Visit: March to June and September to December
TAWANG, ARUNACHAL PRADESH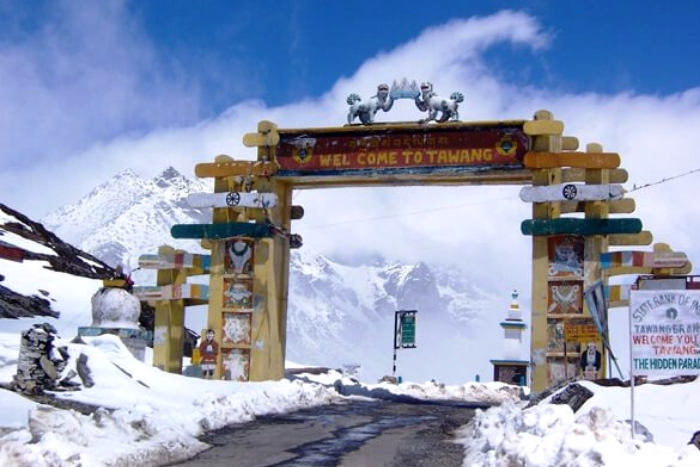 Out of all the breathtaking honeymoon destinations in India, Tawang is the idyllic option for the couples in love. Laced with thick forests and beautiful cherry blossom trees, Tawang boasts the reverberating beauty of nature and unavoidable charm. It is a secluded place where you get plenty of chances to know your better half closely. Undoubtedly, Honeymooners like this small town in Arunachal Pradesh for its tranquil and unsullied environment. If you are an adventurous couple, there is so much for you to explore like the road trip, rafting, angling, and trekking for that instance.
Nearest Airport: Airport in Tezpur, Assam
Things to Do: Visit the Indo-China border, discover Buddhist culture and Buddhist monasteries, meet the friendly people of Tawang, witness the grandeur of the snow-capped summits and enjoy nature walks
Best Time to Visit: March to November
ALLEPEY, KERELA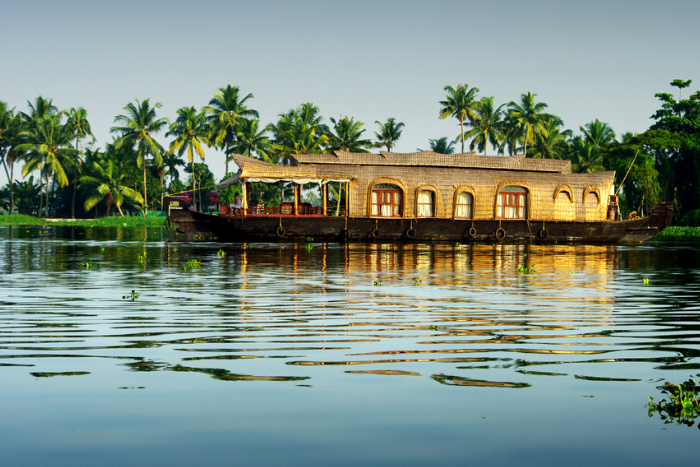 Talking about the most beautiful and charming Honeymoon Destinations in India, how can you forget about Allepey in Kerela? Among all the fascinating places in South India, Allepey is a romantic place where you can just spend some quality time alone with your loved one away from the hustle of city life. This enchanting destination welcomes every newlywed couple to experience the wonderful ride on the private houseboats. Designed beautifully, the houseboats will take you through the backwaters and offers you the picturesque views of the greenery all around because silence will make you feel the love and romance this time.
Nearest Airport: At Kochi (approx. 2 hours' drive)
Things to Do: Alappuzha Beach, Backwaters, Kumarakom Bird Sanctuary, Krishnapuram Palace, Vembanad, Nehru Trophy Snake Boat race, Bay Island Driftwood Museum etc.
Best Time to Visit: June to March
PORT BLAIR, ANDAMAN AND NICOBAR ISLAND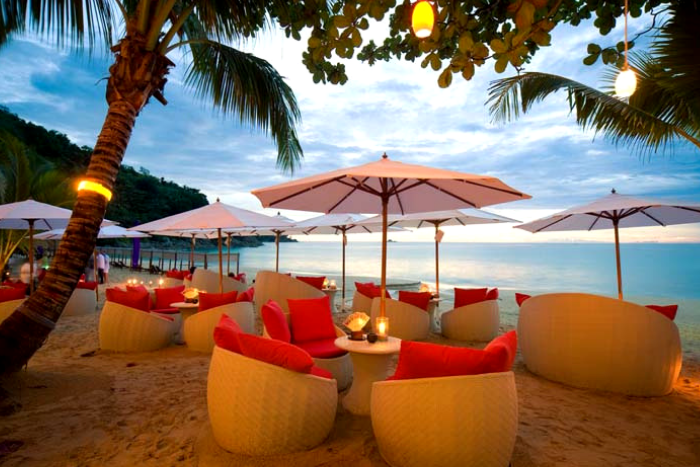 Located on the verge of Bay of Bengal and Andaman Sea, the Andaman and Nicobar Islands is one of the trending Honeymoon Destinations in India. Owing to its secluded beaches and private hide-outs, the couples prefer the Islands to be their getaway for a quiet time. Port Blair, the capital of the Island, offers a lot of adventurous activities to the couples for a thrilling experience. Everyone knows about the beautiful Scuba Diving, something that should be included in the to-do-list. Also, the natural trekking trail from Mt. Harriet to Madhuban is a steal to enjoy the wilderness and admiring the varied species flora and fauna. In a nutshell, Port Blair will make you romantic getaway the best time of your life.
Nearest Airport: Port Blair Airport
Things to Do: Cellular Jail, Samudrika Marine Museum, Chidiya Tapu, Ross Island, Light & Sound Show, Aberdeen Bazaar & Samudrika, water sports like Sea Walking or scuba diving etc.
Best Time to Visit: October to May
GOA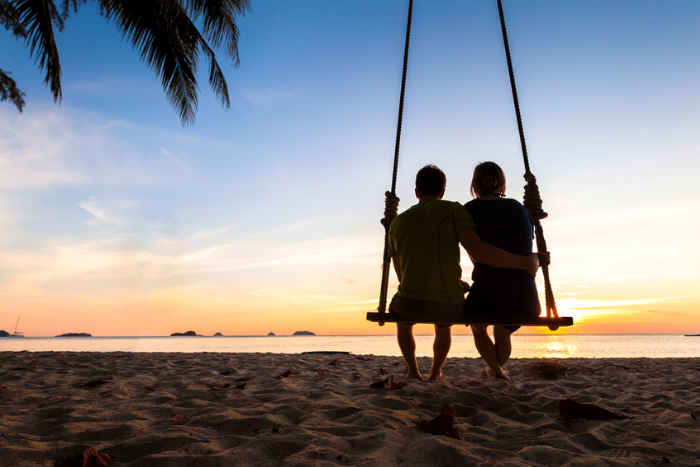 All couples are different and want something unique for their short romantic getaway. If you two loves to party and wants to get lost in the bonfire evenings with the hippies, Goa is for you! With the pristine beaches, classy restaurants, and crazy environment, Goa is a great Honeymoon destination in India for the couples who love spontaneity. As the sun goes down, the golden beaches ooze the romantic vibe of their own followed by the amazing sunset views. So, if you do consider Goa as your Honeymoon Destination, get ready to Party your brains out or spend quiet romantic time with your lover at the beach house.
Nearest Airport: Goa Airport
Things to Do: Beaches- Baga, Anjuna, Calangute, Palolem etc., Basilica of Bom Jesus church, Dudhsagar falls, Watersports- scuba diving, jet skiing, parasailing, etc., cruising, shopping at flea markets etc.
Best Time to Visit: October to March
MATHERAN, MAHARASHTRA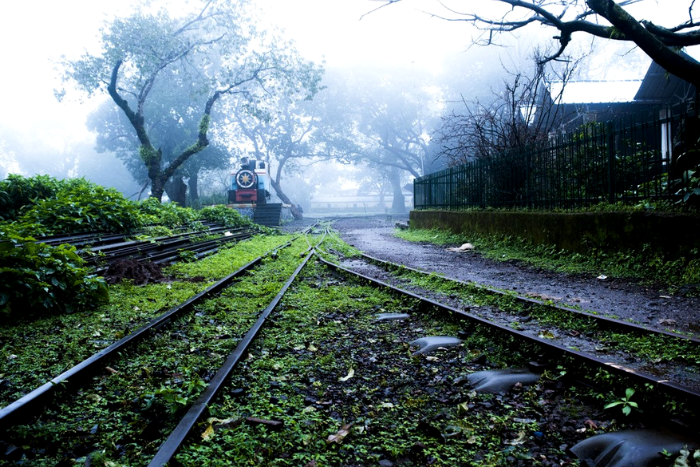 Don't make it obvious for your friends and family to know where you are heading for your Honeymoon by choosing the same old destinations as everyone did. Plan it in Matheran, a small quaint hill town in Maharashtra. The untouched beauty of this secluded place is like no other. Nestled on the Sahyadri Hills, the hill town is an idyllic Honeymoon destination in India that will take your breath away the moment you enter into its vicinity. Its dappled forests, plush hills, tranquil cool climate, and the laterite roads that leads to unknown places makes Matheran the gem out of all the romantic places.
Nearest Airport: Pune Airport
Things to Do: Enjoy eco-tourism exploring the various trekking trails, looking around its alluring natural ambience and riding in the toy train
Best Time to Visit: September to June
So, if you are getting married soon and thinking about what your Honeymoon Destination in India will be, choose from these top 8 amazing romantic excursions that will not only make your honeymoon memorable but also lets you know about the cultural diversity of India.
Pack your bags and book tickets to these places to have the best experiences of your life!!!!!!