If conventional romantic getaway ideas like strolling on sandy beaches or taking a couple spa are not your thing, then think no further and consider the 'Land of the Thunder Dragons' as your honeymoon destination. There are a number of honeymoon places in Bhutan where the main attraction lies in the tranquil woodland walk, verdant valleys, and snow-swathed mountains. Start your mornings with a steaming cup of tea as you get lost in the misty mountains echoing with the call of the mountain birds, and the day ends with the flickering lights on the mountain gradients creating a magical ambiance.
Here's a list of Top 7 Places To Visit In Bhutan For Honeymoon that can make your Honeymoon very special.
PARO VALLEY
One of the best places to include in Honeymoon Packages in Bhutan, Paro Valley is popular for boasting natural views for the tourists. From the National Museum to the magnanimous Rinpung Dzong Fortress, the oldest Kyichu Lhakhang temple to the Tiger's Nest Monastery, you will never fall short of places to explore with your soulmate.
Location: Extends from Paro Chu and Wang Chu confluence in north-western Bhutan
Best time to visit: March, April, October and November. Plan during the mask festival (Paro Tshechu) of Rinpung Dzong
THIMPHU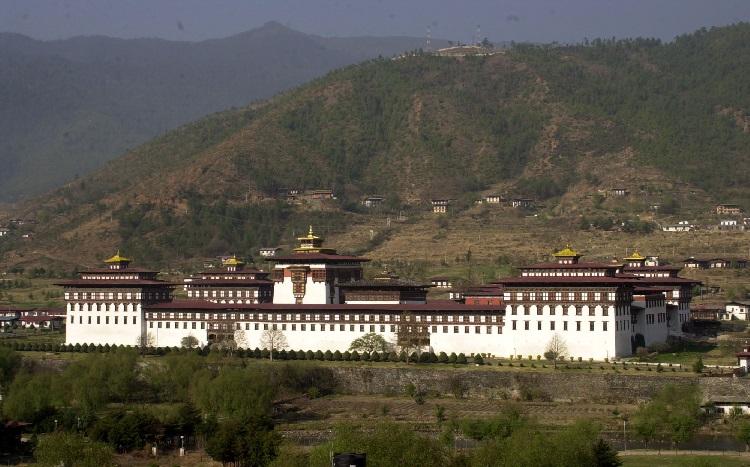 When you have a place that remains active with different festivals throughout the year, the question – How is Bhutan for honeymoon will gradually fade away. The destination is bestowed with picturesque views and with Chu River. Considered as one of the best Honeymoon destinations in Bhutan, Thimphu offers an array of adventure activities. You can witness a lot of tourist places here like Motithang Takin Preserve to National Memorial Chorten, Tashichho Dzong to Simtokha Dzong, Dechen Phodrang to Dordenma Statue and Cheri Monastery to Tango Monastery.
Location: 2234 meters altitude in west Bhutan
TROGNSA VILLAGE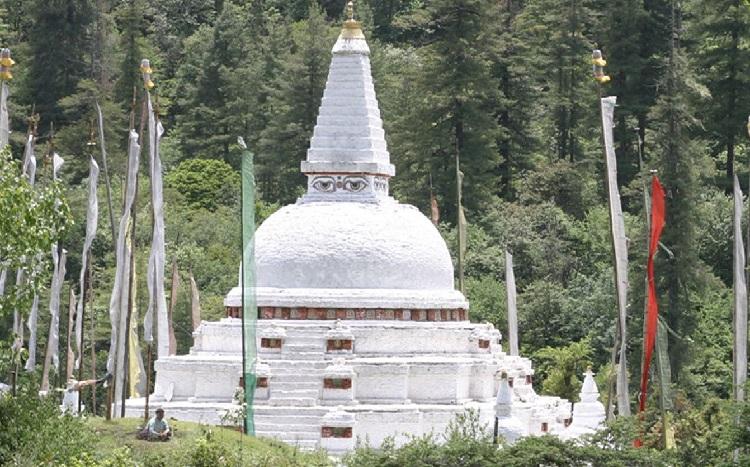 The quaint, small and misty Trongsa village (New Village) is one of the best honeymoon places in Bhutan. The 17th century Trongsa Dzong on the mountain spurs is the main attraction here. Through it passes the ancient trading road connecting east and west Bhutan. The fort overlooks the Mangde Chhu gorges. The view of mountains and the fort from the Ta Dzong is exquisite, so is the panorama from the Chendebji Chorten.
Location: 2200 meters altitude in central Bhutan
BUMTHANG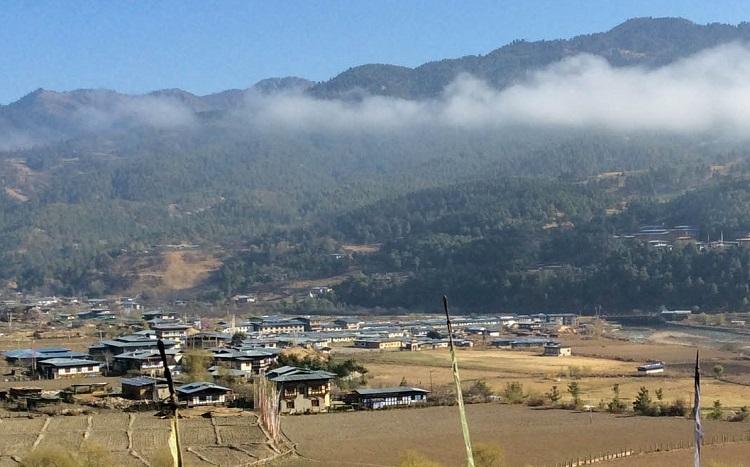 Is Bumthang good for honeymoon? Well, you can be a hiking enthusiast's couple then you can hit to this place. You can experience here four valleys named Ura, Chhume, Tang and Chhoekhor. Lying in the Black Mountains, the treks to Burning Lake, White Horse Treks as well as the attractions like Jakar Dzong, Tamzhing Monastery, Jambay Lhakhang, Ngang Lhakhang, and Kurje Lhakhang will keep you busy.
Location: At an altitude of 2600 meters in north Bhutan
Best time to visit: March, April, October and November
PUNAKHA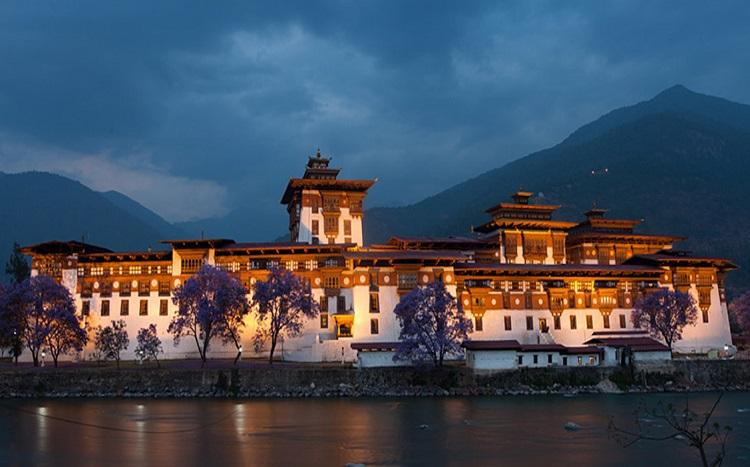 For a honeymoon in Bhutan in February¸ Punakha being a warmer place will be a great option, especially to attend Punakha Drubchen and Punakha Tshechu festivals which are organized in February. At Mo Chhu and Pho Chhu confluence, the 17th century Punakha Dzong is the best attraction. Chimi Lhakhang surrounded by Punakha Valley and Khamsum Yulley Namgyal Chorten at the hilltop overlooking mountains and rivers will win your hearts.
Location: At an elevation of 1242 meters in north Bhutan
Best time to visit: September through March
PHUENTSHOLING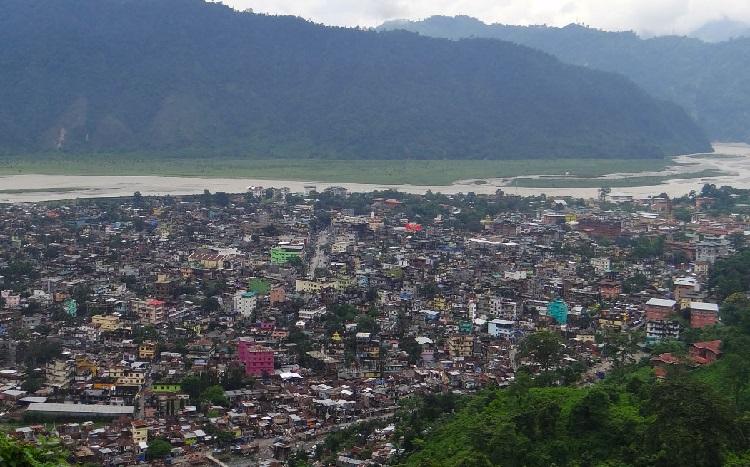 One of the well-known honeymoon places in Bhutan, Phuentsholing will please you with its clean and laid-back environment. Both Bhutanese and Indian culture is evident here because of its close vicinity with the Indian town. However, the Karbandi Monastery, the Crocodile Breeding Center, Bhutan Gate, Chukha Hydrothermal Project and the Amo Chhu will thoroughly impress you.
Location: Southern Bhutan border, besides Indian town Jaigaon
WANGDUE PHORDANG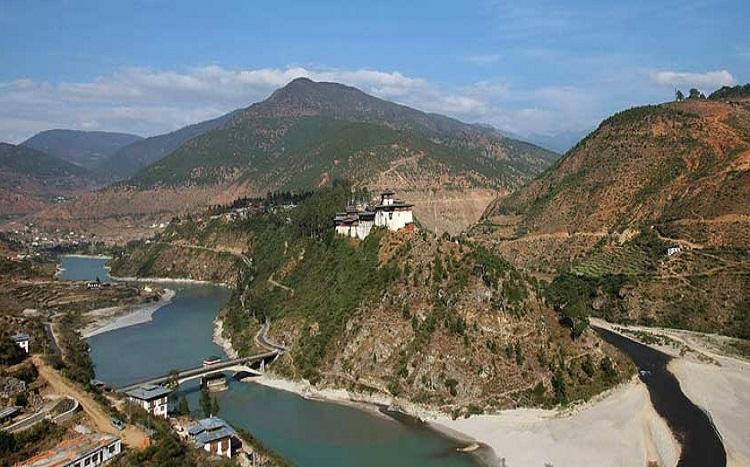 Enriched with popular folktales of Lozeys of Shaa and Shaman cults, Wangdue Phodrang is one of the offbeat places in Bhutan for honeymoon. You will find Pema Tsewang Tashi's ancestral home here, which is of immense emotional value for Bhutanese people.
Location: At 1273 meters altitude in central Bhutan
Best time to visit: The Wangdue Phodrang Dzong is open during autumn for Wangdue Phodrang Tshechu
So, what are you waiting for? Make your way to these top 7 places to visit for honeymoon in Bhutan.