New Year, A Fresh start, limitless possibilities!
The delightful sound of Christmas bells is on the horizon, signaling the approach of the countdown to the much-anticipated New Year of 2024. Celebrating the arrival of a new year has always been a joyous occasion, brimming with fresh energy and boundless positivity. As the clock ticks away, anticipation builds, and we eagerly await the chiming of the bells, marking the beginning of December 31st night. It's a moment we all cherish, for it signifies a time of merriment and celebration.
This year, let's embark on a memorable journey and revel in the festivities at a brand-new destination. By stepping into a different setting, we can infuse this New Year Celebration with a sense of novelty and excitement. As we embrace the transition, let's bring forth renewed hopes, set ambitious goals, craft meaningful resolutions, and let our hearts be filled with a multitude of emotions.
Here are some of the top-rated locations where you can Celebrate New Year 2024 in India.
MANALI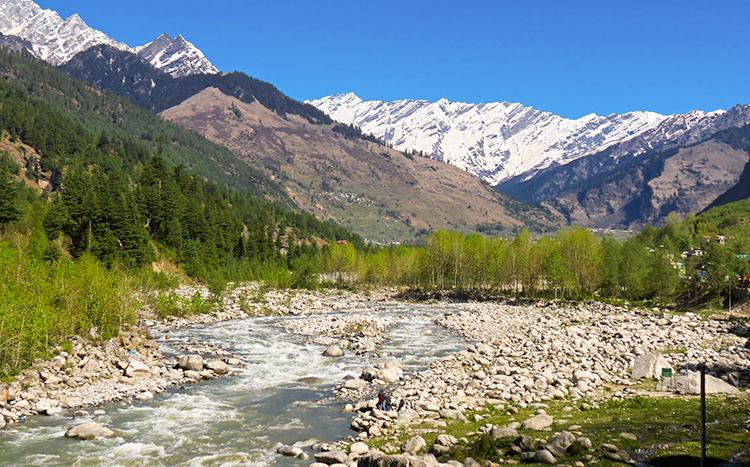 Manali, also known as the 'Valley of the Gods,' attracts a large number of tourists throughout the year. However, it is especially captivating during the New Year celebrations. This charming town provides a stunning backdrop to kickstart your New Year 2024 in Manali. The joy of gathering around a bonfire in freezing weather amplifies the excitement of the celebrations. Create unforgettable memories with your family, friends, and loved ones at the renowned attractions in Manali.
RISHIKESH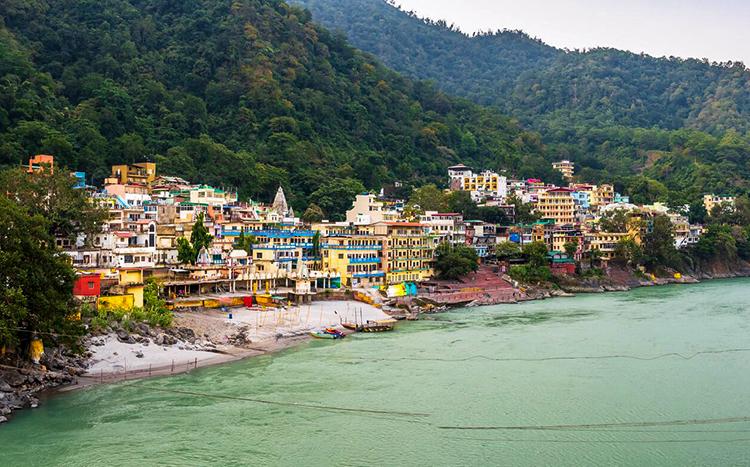 Looking for a truly one-of-a-kind New Year experience that will take you on a remarkable journey? Look no further than Rishikesh, a charming city nestled in the foothills of the Himalayas, where the sacred River Ganga flows gently. Immerse yourself in a three-day camping and hiking trip that promises not just adventure sports and jungle treks, but also exciting DJ nights and a plethora of other activities. Rishikesh, renowned for its spiritual significance, guarantees a rejuvenating and invigorating experience to start your new year in Rishikesh off right.
SHIMLA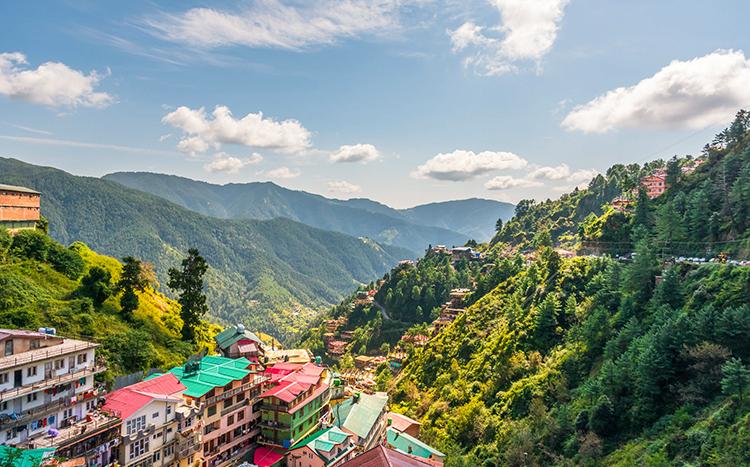 Experience the ultimate winter getaway this New Year by embarking on a delightful journey to Shimla. Immerse yourself in the enchanting beauty of its ridges and the vibrant atmosphere that comes alive during the festive season. Explore the picturesque churches, creating cherished memories as you stroll hand in hand with your loved one across the snow-covered landscapes of Shimla. This place is also considered best for celebrating New Year's Eve.
NAINITAL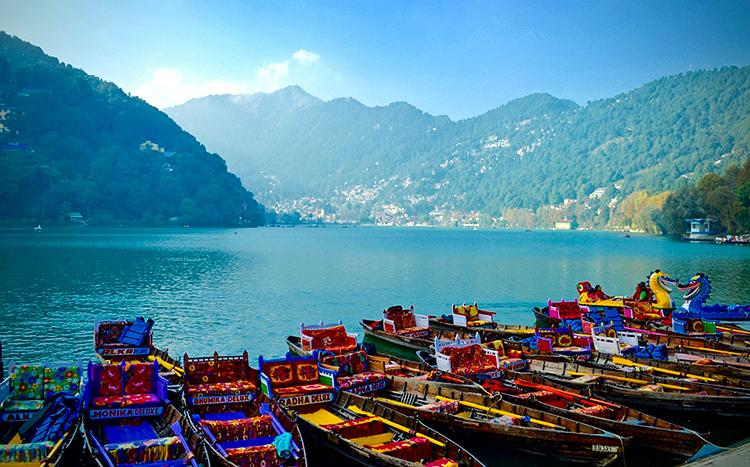 Nainital, with its breathtaking beauty and mystical nature, entices tourists from distant lands. One of its main attractions is the mesmerizing Naini Lake, surrounded by the majestic peaks of the Great Himalayas. Moreover, the renowned Nainital Zoo houses a remarkable collection of rare wildlife species, including the elusive snow leopard, majestic steppe eagles, and the magnificent Himalayan black bear making it an ideal destination to celebrate New Year 2024 here.
MUSSOORIE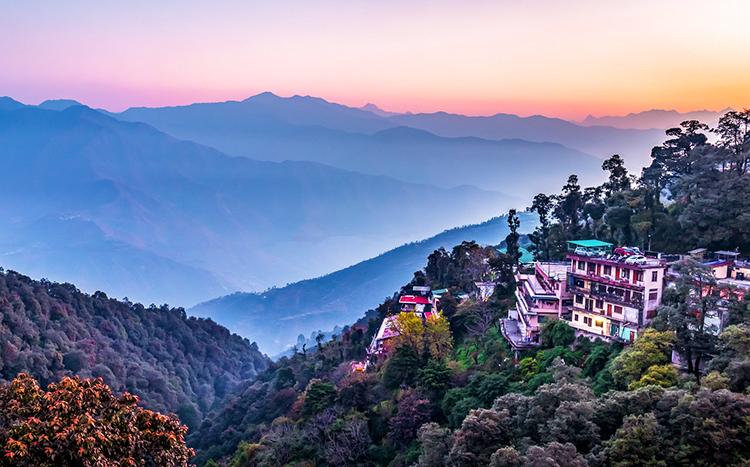 Mussoorie is renowned for its lively and vibrant festivities during the New Year. The town comes alive with an array of cultural events, music performances, and street fairs. The Mall Road, Mussoorie's iconic promenade, becomes the hub of activity, with locals and tourists alike strolling along its illuminated streets, enjoying delicious local cuisine, and indulging in shopping.
KASAULI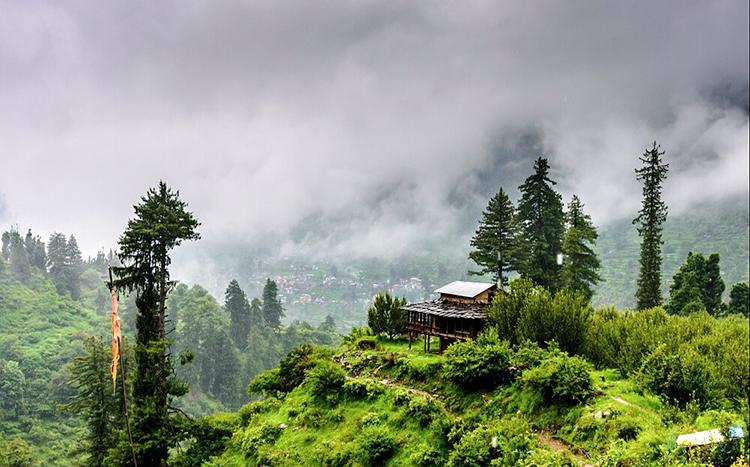 Kasauli is an ideal place for New Year Celebrations in 2024 is its stunning panoramic views. The town is situated at an elevation that offers breathtaking vistas of lush green valleys, snow-capped peaks, and dense forests. Imagine bidding farewell to the previous year while gazing at the mesmerizing sunset over the hills or waking up to a serene morning surrounded by nature's magnificence. Kasauli provides an enchanting backdrop that truly sets the tone for a memorable New Year experience.
NEEMRANA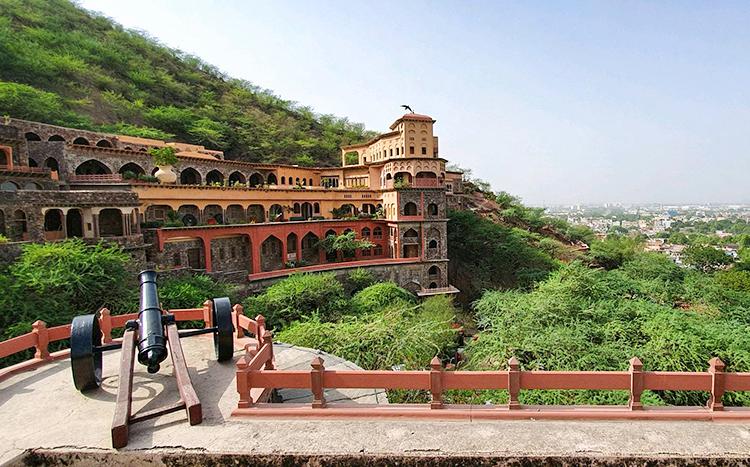 Celebrate New Year in Neemrana due to its unique blend of history, natural beauty, and modern amenities. Located in the Alwar district of Rajasthan, India, Neemrana offers a charming setting that attracts visitors from all over the world. One of the main attractions is the Neemrana Fort Palace, a magnificent heritage hotel that offers a royal experience. Its historical significance, coupled with breathtaking views of the Aravalli Hills, provides a magical backdrop for welcoming the New Year.
KARNAL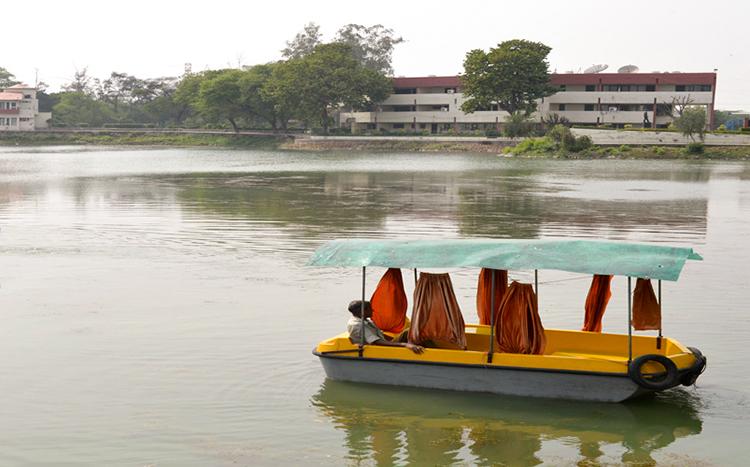 Located in the vibrant state of Haryana in northern India, Karnal is one of the best places to celebrate New Year Near Delhi as it offers a unique blend of history, culture, and natural beauty that makes it an appealing choice for holidaymakers. One of the main attractions of Karnal is its rich historical significance. The city is dotted with several ancient monuments and landmarks that date back to different eras, allowing visitors to immerse themselves in the region's intriguing past.
GARHMUKTESHWAR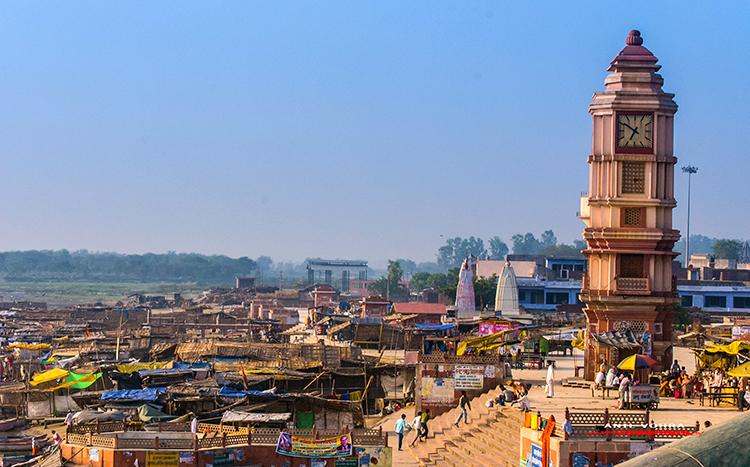 Garhmukteshwar is a fantastic destination to celebrate the New Year. Located amidst the beautiful hills of Uttarakhand, Garhmukteshwar offers a serene and picturesque setting that is perfect for a memorable start to the year. Celebrating the New Year in such a divine and sacred environment adds a unique spiritual touch to the festivities, allowing visitors to start the year with a sense of peace and harmony.
BHIWADI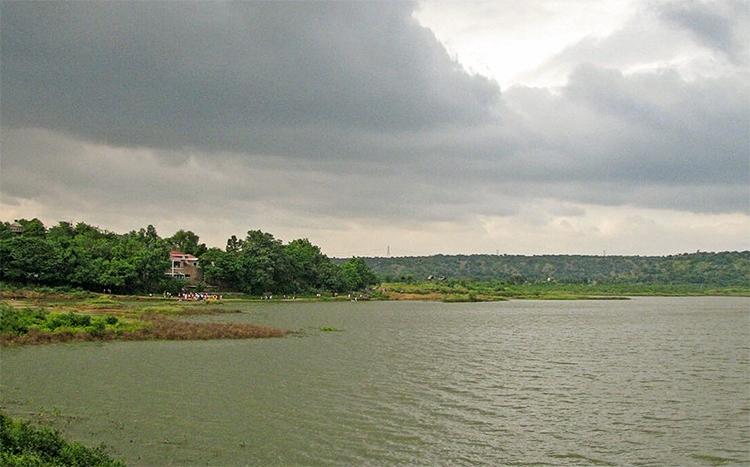 Bhiwadi, located in the northern state of Rajasthan, India, is a fantastic destination to celebrate the New Year near Delhi. Bhiwadi offers a plethora of entertainment options to suit various preferences. From traditional music and dance performances to modern-day parties and events, there is something for everyone. The local markets and shopping complexes offer a delightful retail therapy experience, allowing visitors to indulge in retail therapy and take back souvenirs.
SARISKA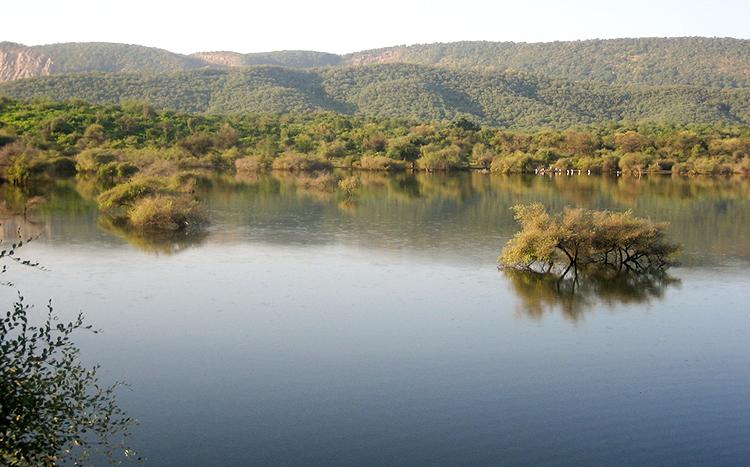 Sariska, located in the picturesque state of Rajasthan, India, is a fantastic destination to celebrate the New Year. This enchanting place offers a unique combination of natural beauty, wildlife, and cultural heritage, making it an ideal choice for those seeking a memorable and diverse holiday experience. Sariska Tiger Reserve, one of the most prominent attractions, provides an incredible opportunity to spot majestic tigers, along with a wide array of other wildlife species.
Undoubtedly, these enchanting destinations in India are the perfect places to celebrate New Year's Eve, infusing an extra touch of charm to welcome the upcoming year.