Travel far enough to meet yourself!!!!
By saying that, we construed to break out the monotony and run free out there. We know that the idea of Solo Traveling is tempting but it has some perils too like rage, safety issues, money problems, loneliness, and others. People who have never traveled alone find Solo Traveling to be daunting but it's not like that. Once you start believing in yourself and take the risk of wandering alone through the unknown streets of the world, you put life into perspective. Of course, you have to face the problems when you pack your bag and going alone for an escapade. But in the end, when you face all your fears yourself without any back support, that's when you realize how important it is to travel alone at least once in life. It changes you from within and surely for good.
It is been said that a person should spare some time for their own in order to align the thoughts and putting the scattered pieces of life together. But when it comes to traveling, people often decide to get someone along to watch their back. But, if you are up for some challenging vibe and want to conquer your difficulties, this is the one thing that you should not do. Once you start to draw everything down that limits you without anyone's support, Solo Traveling becomes your game.
The world we live in is hard to convince especially when it comes to solo traveling. And that too for the Women travelers on a high note. According to the people around us, we should feel afraid and hesitated about traveling alone. Hence, it is not easy to take up the decision when there is so much negativity around you especially when you are on the verge of starting out. But keeping all this aside, you should look on the brighter side that will give you thousand more reasons to travel alone rather than the why you should not.
Other than just the rage, Solo Traveling helps you in life by making you independent, fearless, and competitive. Solo travel is a sink or swim situation. Either you rise up or go down!! But in the end, you will end up learning something. Another thing that comes as a "pro" for Solo Traveling is the happiness you get. Anything in life that you earn on your own brings immense pleasure and confidence in you. Whether it's your first salary or first travel experience. As the idea of Solo traveling is new, so is the selection of the destinations is. Not everyone knew how and where to travel for an amazing experience. And it also varies according to the choices and interests of the people.
The frequent travelers figure out the destinations to where they should travel but if you are someone who is considering Solo Traveling for the first time, there are some relatively easy and safe destinations that are quite amazing to start up with.
Let's take you to the whole another world of Solo Traveling:
Bali, Indonesia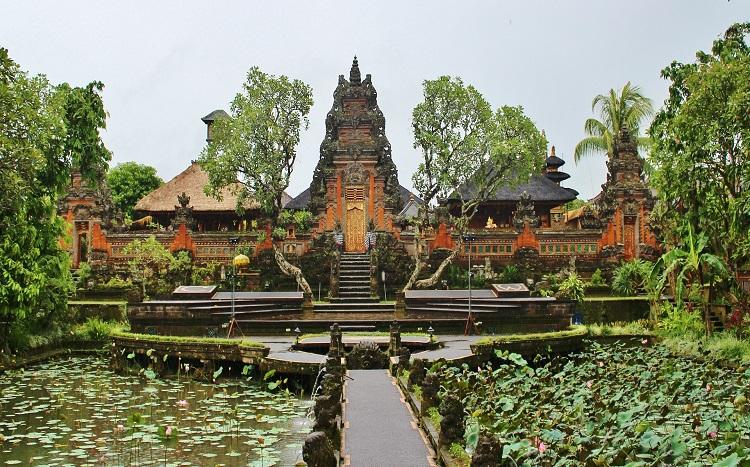 So, the first that comes in the list is Bali. Truly beautiful, mesmerizing, and the endearing views define Bali. Known as the "Island of Gods", Bali is one destination in Indonesia that you can take up for Solo Travel. Right in the middle of Indonesia, the city showcases the culture and charm of the place. With so much to explore right from the beaches, markets, seas, and heritage sites, the destination is not only for the sightseeing but there are many adventure activities also that will make your vacation a total bliss.
Places to Visit: Pura Tanah Lot, Mount Batur, Uluwatu Temple, Ubud Monkey Forest, Waterbom Bali, Kuta Beach, Nusa Island, The Sidemen Valley, Sekumpul Waterfall, Tirta Empul Temple.
Beijing, China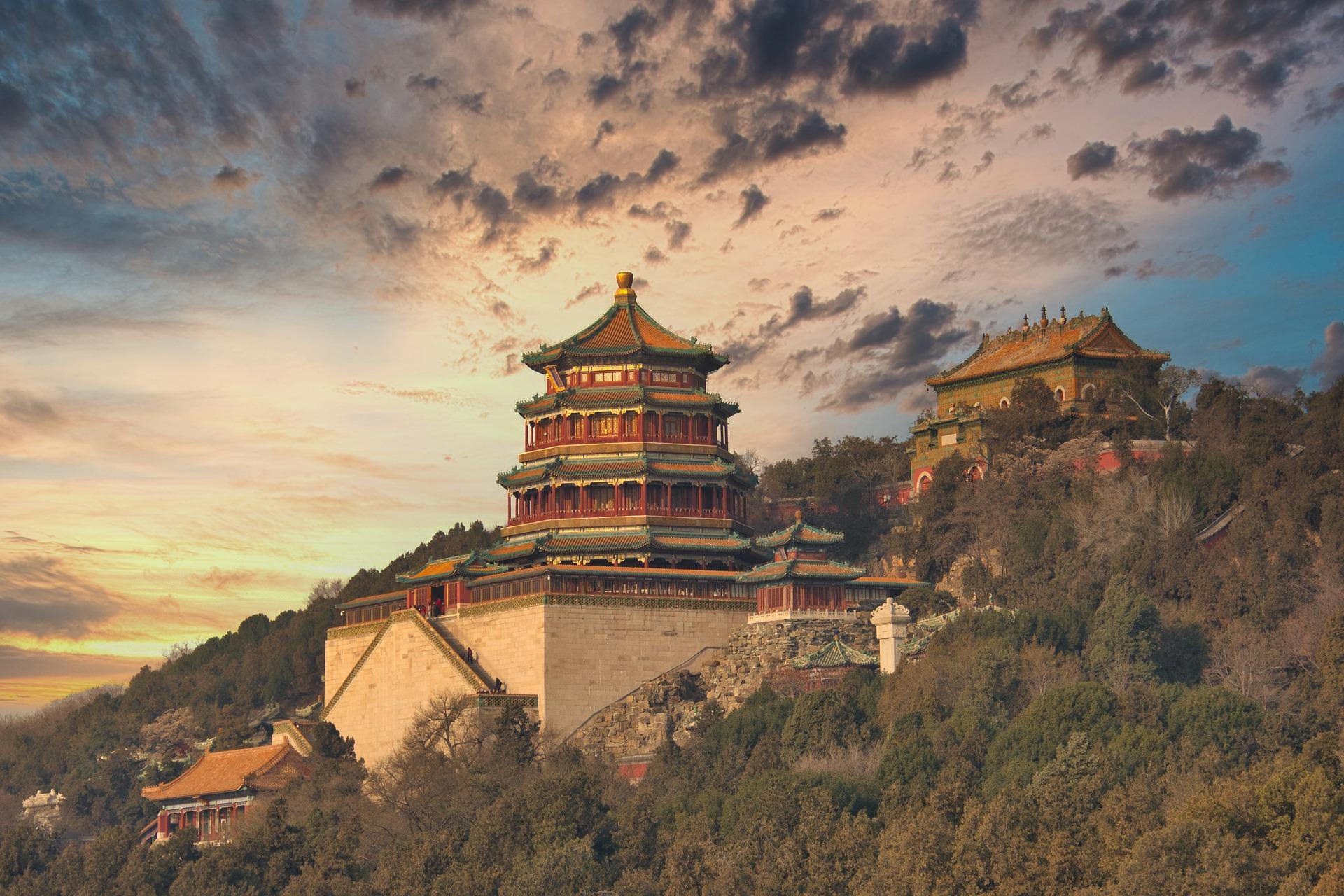 Regardless of age, gender, or identity, Beijing in China is a perfect destination for Solo Travelers. Like any other metropolitan city, you will find crowds, chaos, busy markets, and everything in Beijing but it is safer than most of the other places. With ample historical and cultural spots in Beijing, there is no shortage of places that you can explore. Stay on the roads, take public transports and take care of your belongings and you are ready to rock that unknown place with a bang.
Places to Visit: Badaling Great Wall, Tiananmen Square, Forbidden City, Summer Palace, Prince Gong's Mansion, Temple of Heaven, Beijing Zoo, Yonghe Temple.
Chiang Mai, Thailand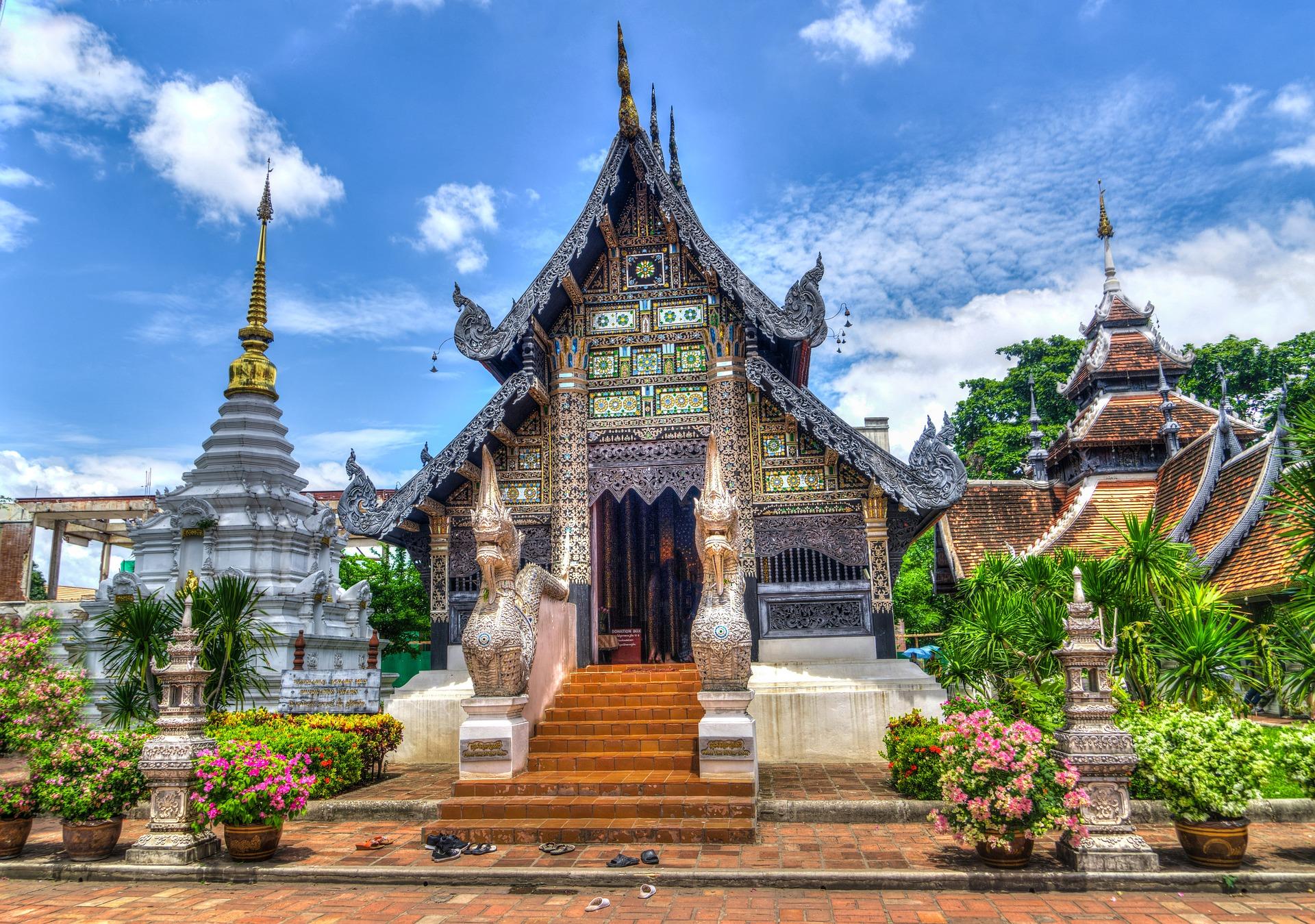 The land of misty mountains and colorful hill tribes, Chiang Mai is the perfect blend of traditional hospitality and modern infrastructure. In Thailand, Chiang Mai is a home to numerous heritage sites including temples, museums, and villages that showcases the base of the place. Known as the "Rose of the North", this place attracts a lot of tourists every year. Chiang Mai has everything from peaceful sites, adventure sports, shopping destinations, amazing restaurants, entertainment complexes, heritage sites, to colorful nightlife. There is no dearth of places for Solo Travel in Chiang Mai. You can spend as many days as you want to explore this treasured place in Thailand.
Places to Visit: Doi Suthep, Doi Inthanon National Park, Warorot Market, Mae Ping River, Grand Canyon, The Night Bazaar, Wat Phra Singh, Wat Chedi Luang, The Long Neck Karen tribe, Chiang Mai Zoo, Chiang Mai Night Safari.
Istanbul, Turkey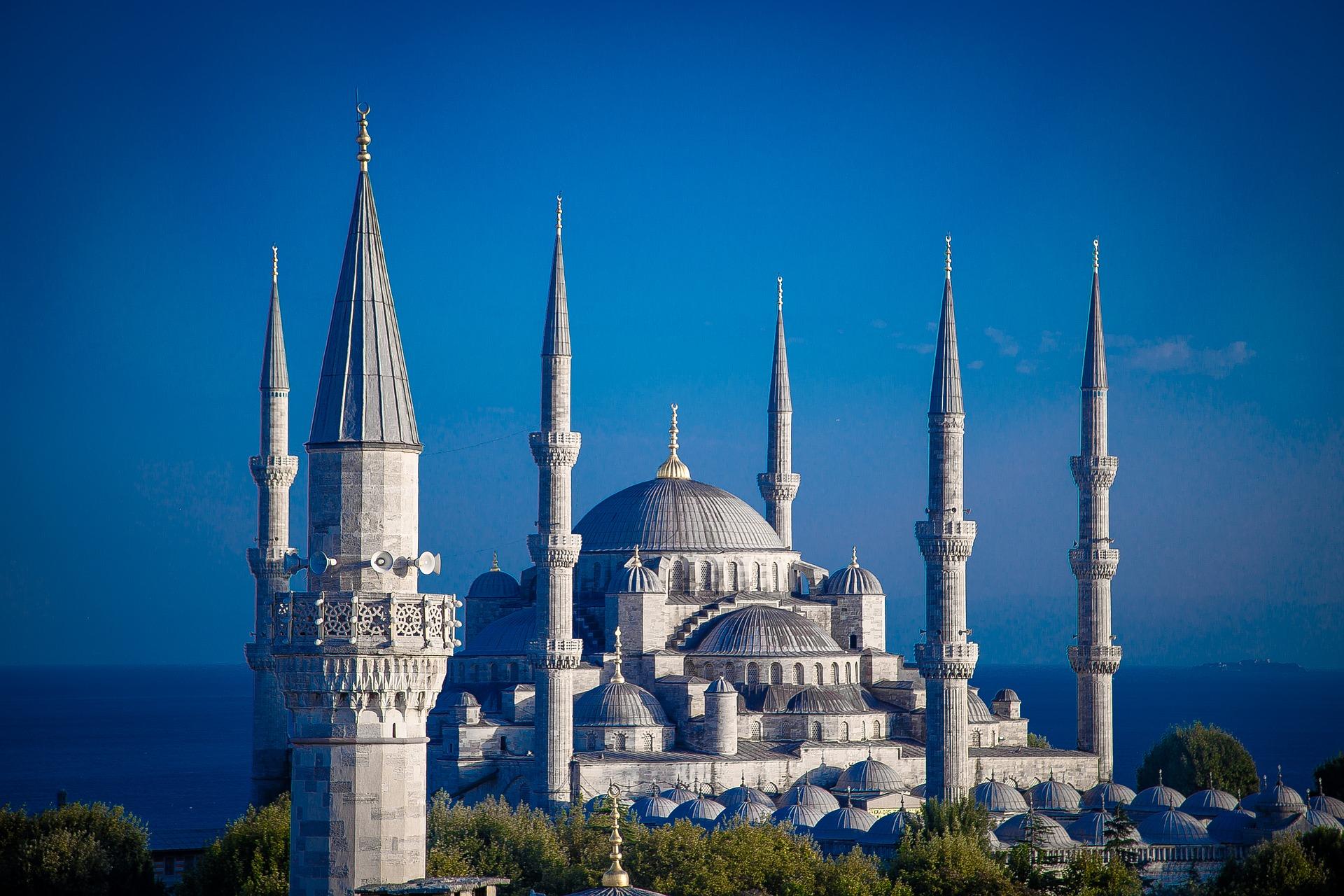 Famous for reflecting the culture of both Eastern and Western Side by connecting two different continents, Istanbul is the most visited place in Turkey. Maintaining the harmony between the people and their cultures, Istanbul is preserving the heritage for so many years now. For the matter of fact that it is a center point, it is not wrong to say that Istanbul is the world's gorgeous and mysterious city. For the history buffs, Istanbul holds so much historical past in its lap. For the Solo Travelers, it's a paradise to explore that you won't find boring at least not for anytime soon.
Places to Visit: Hagia Sophia Museum, The Blue Mosque, Topkapi Palace Museum, Basilica Cistern, Taksim Square, Galata Tower, Maiden's Tower, Camlica Hill, Chora Church, Dolmabahe Palace, Grand Bazaar.
Kasol, India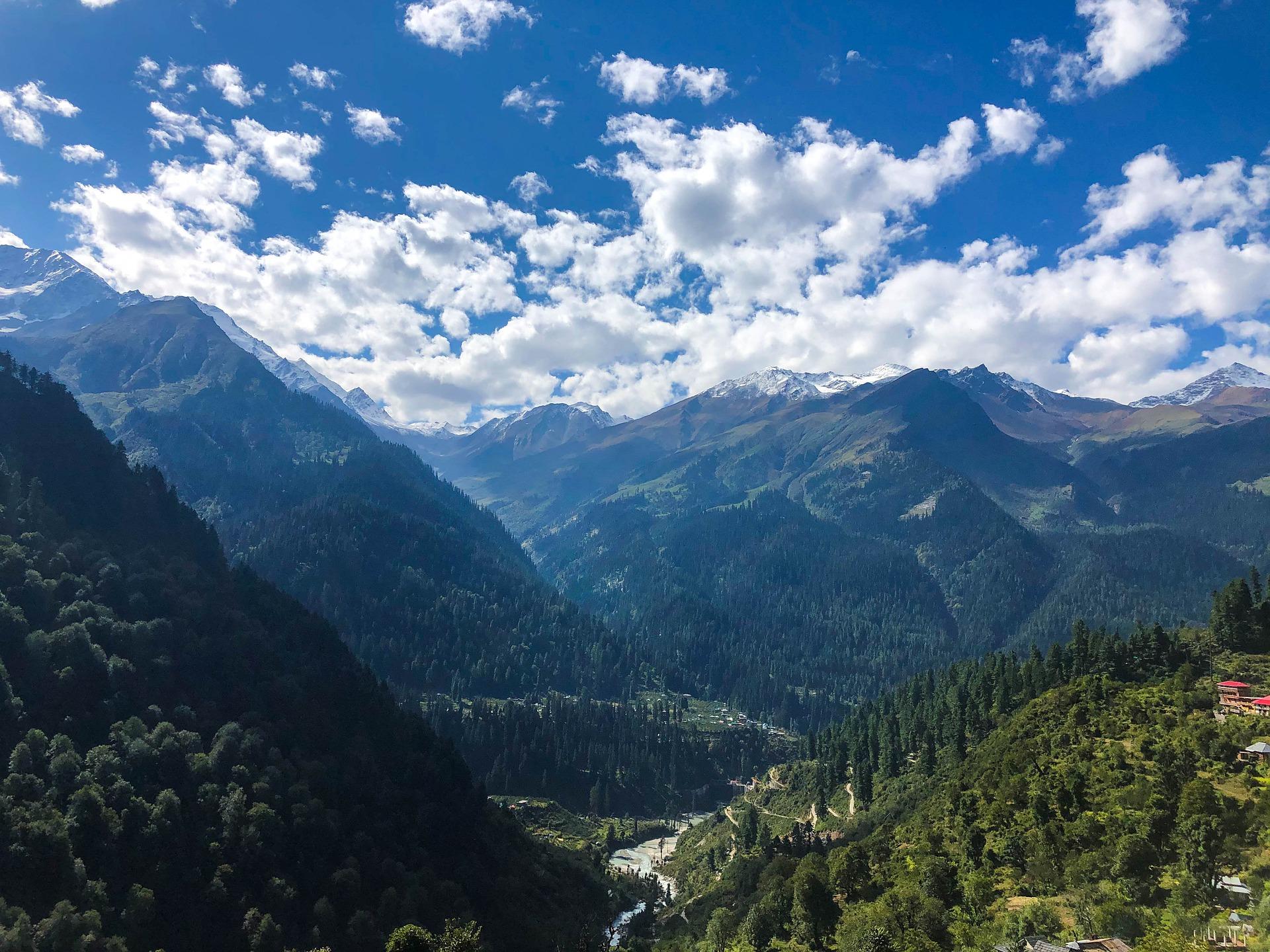 India has always been the one country that is full of diverse cultures and traditions and has a plenty of places to explore. As far as the solo traveling is concerned, Kasol is one place in the state of Himachal Pradesh in India that comes on the top. With the spectacular views of the mountains, mystical waterfalls, and flowing rivers, the place is a haven for Solo travelers. You will find the nature lovers and adventure freaks in every corner of Kasol as you step in. One more reason that Kasol is best for Solo Traveling is its abundance amount of greenery and thrill in the amid of it. The best adventure activities that you will find there include Trekking, Rock Climbing, Camping, and so on.
Places to Visit: Kheerganga peak, Malana village, Parvati River, Manikaran Sahib Gurudwara, Jari, Bhuntar, Kasol Nature Park, Hot Water Spring, Shri Ram Temple.
Kathmandu, Nepal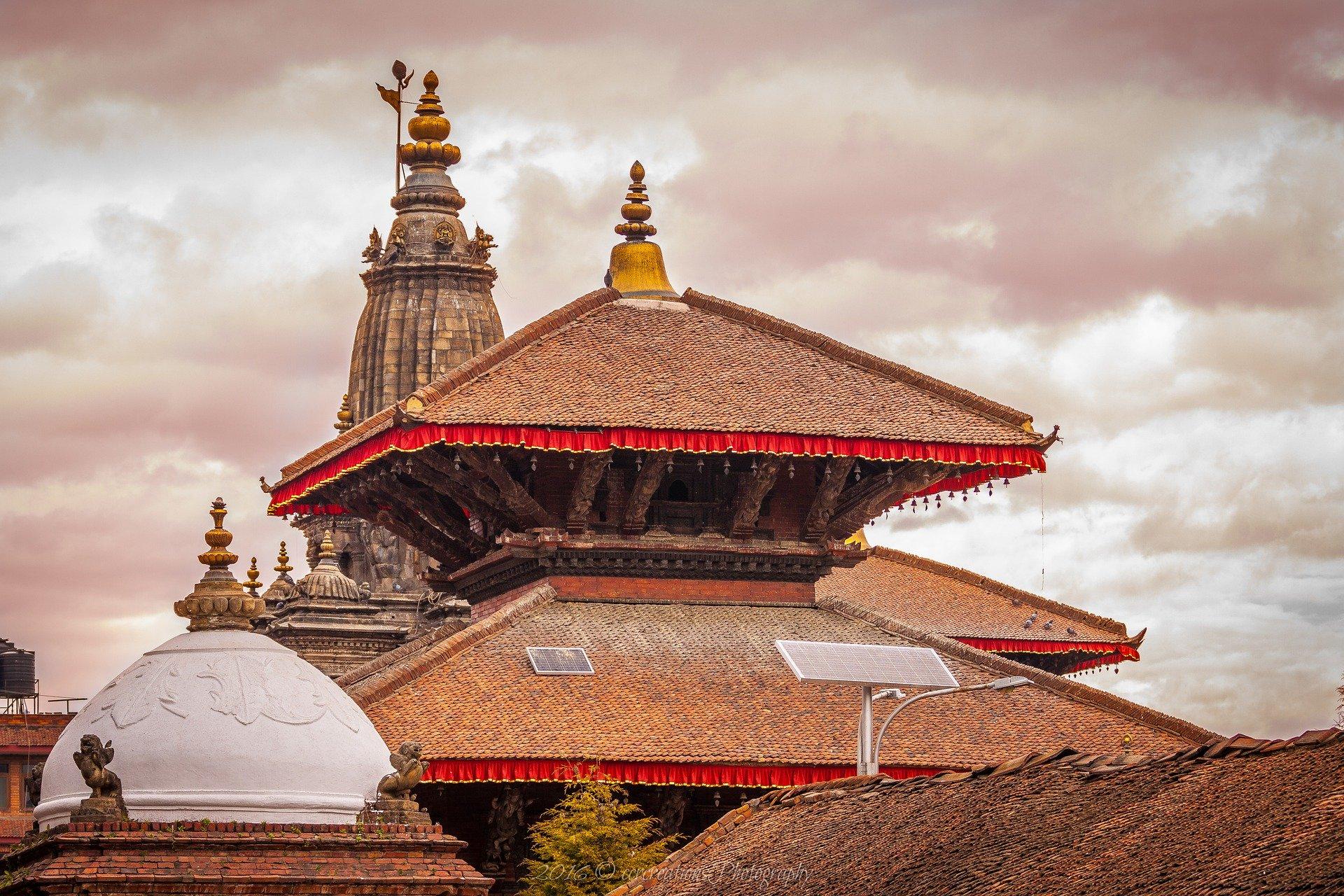 As a solo traveler, you can't leave Kathmandu behind. Stepping to Kathmandu in Nepal is a whole other experience that you must have in your lifetime. Holding various Hindu heritage sites and Buddhist religious sites, Kathmandu is the hub for the history lovers. Despite witnessing a lot of crowds every year and holding so much of chaos like any metropolitan city, Kathmandu still maintains its refreshing vibe. An abode of serenity and tranquility, Kathmandu is a place where you will feel the warmth and love of home. Other than the shopping markets, heritage places, and a peaceful environment, in Kathmandu, you can have your adrenaline pumping with a range of adventure activities. Starting from the Mountaineering, Trekking, Zip Flying, Bungee Jumping, Canyoning, Paragliding, to Rafting, the adventure at Kathmandu is no surprise. In a nutshell, Kathmandu is a beautiful place that deserves to be in your travel list either to explore the untold history or to be the part of the most thrilling adventure escapades.
Places to Visit: Kathmandu Valley, Boudhanath Stupa, Pashupatinath Temple, Swayambhunath Temple, Thamel, Gardens of Dreams, Kathmandu Durbar Square, Langtang National Park, Kopan Monastery.
Seoul, Republic of Korea (South Korea)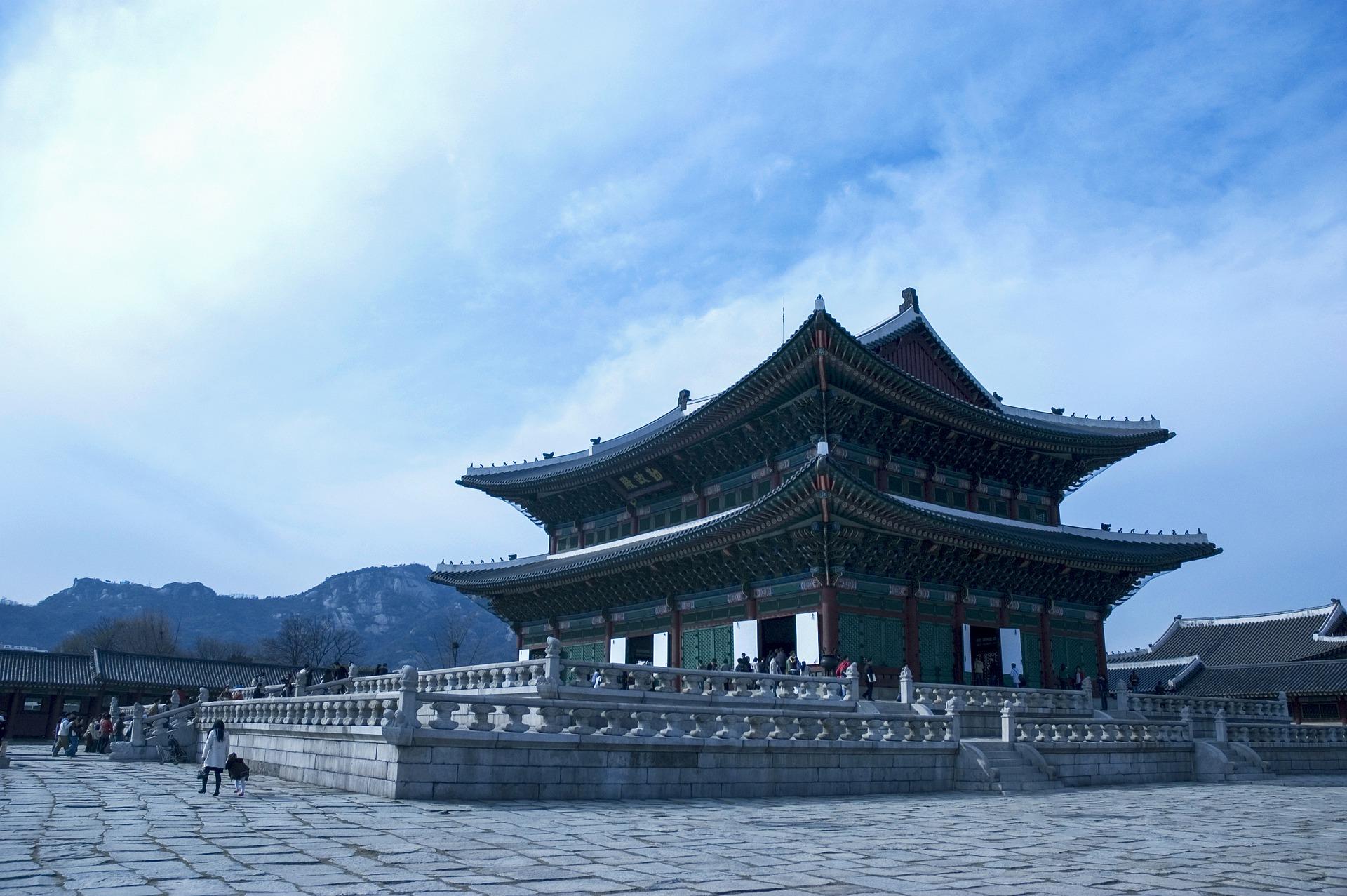 One of the hottest cities in the world in Seoul. The pulsating capital of South Korea is a hub for shoppers, food lovers, nightlife lovers, and in a nutshell for everyone. As busy the city is, the people of Seoul are friendly like anything. Visiting Seoul will be a striking experience for you as you walk around the streets and explore the unbelievable. You will find a lot of Solo travelers just like you and without realizing you will end up making the friends for life. Also, Seoul is dipped in culture and the people here are very particular about fashion. So, pack light and don't forget to shop in this beautiful city.
Places to Visit: Gyeongbokgung Park, Gwanghwamun Square, Changdeokgung Building, Bukcheon Hanok Village, N Seoul Tower, Namdaemun Market, National Museum of Korea, Jogyesa Temple, Jongmyo Shrine.
Singapore, Republic of Singapore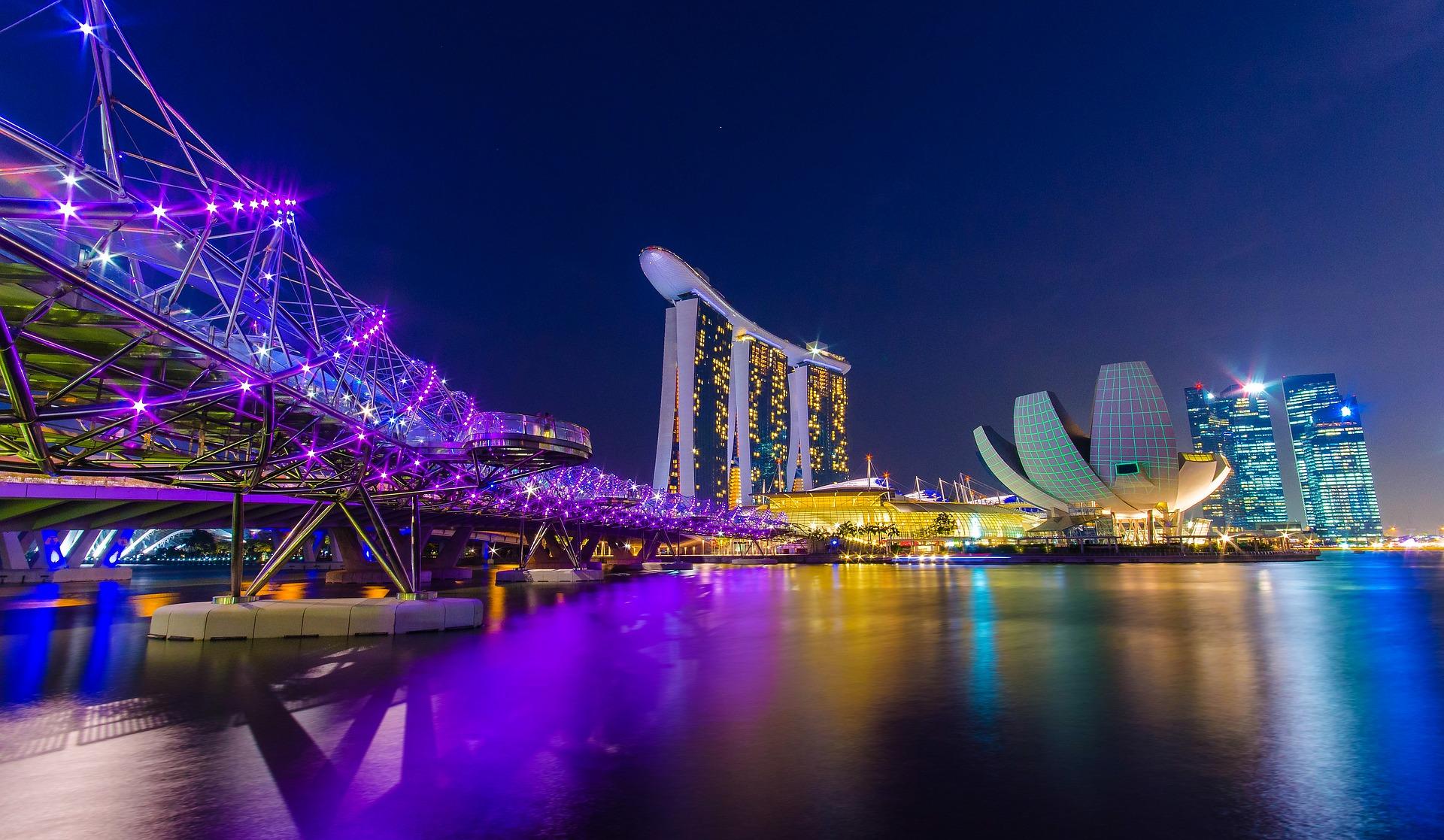 One of the other safest places in Asia that you must explore in Singapore. Considered to be the most developed country, Singapore is both the commercial hub and a tourist spot for the travelers. Having the most diversified food, you will find people munching on almost every place and having the delightful time of their life. This country is full of wanderers and gives you a chance to explore on foot. Because obviously, no trip is complete until you get on your feet and roam in the busy streets all by yourself. As for the Solo Traveler, Singapore is very much approachable. Don't fret, get to Singapore and make the most of your solo trip.
Places to Visit: Singapore Chinatown, Little India, Temples and Churches, Sentosa Island, Gardens of Singapore, Jurong Bird Park, Clark Quay and Riverside, Orchard Road.
Taipei, Taiwan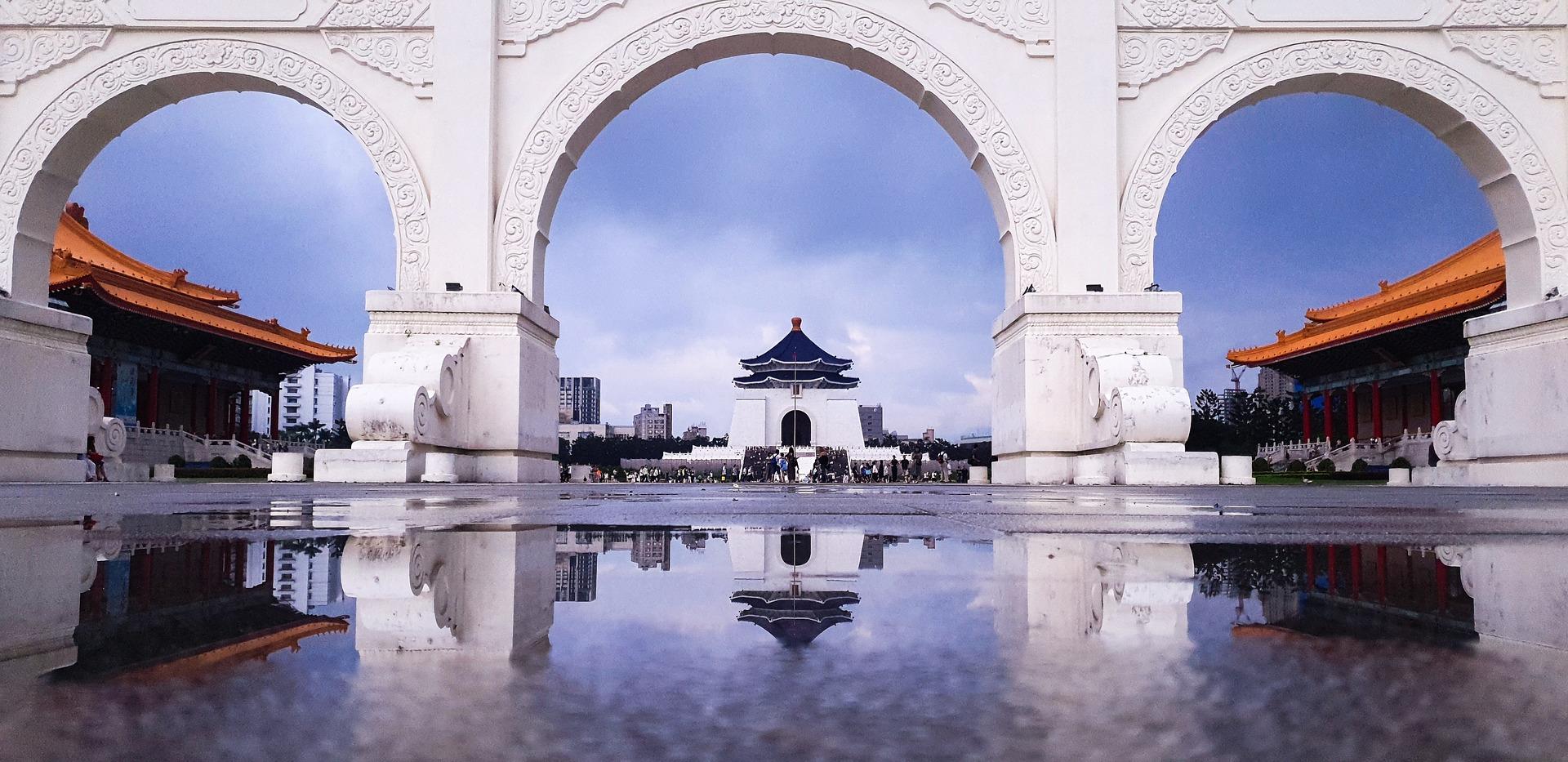 One important concern about Solo Traveling is safety. And Taiwan is the answer to it. Being the safest country in the world, Taiwan is just perfect for your solo escapade. Having the lowest crime rate, Taipei, Taiwan is a beautiful place with the assurance of no harm and great on-road experience. The mixture of modern, metropolitan vibes and the deep cultural roots of the city is what you will love. As for the fact that you are alone in a strange country, you will not feel threatened even for a second here. The place is clean and people are friendly. One thing that may go against the vacation here is the language. About 99% of people being the locals, you find the tourists in a less number. So, it is suggested to take a language guide or a person with you who knows the local language well so that you don't get lost in the path.
Places to Visit: National Palace Museum, Taipei 101, Chaing Kai-shek Memorial Hall, Ximending, Longshan Temple, Sun Yat-Sen Memorial Hall, Shilin Night Market, Taipei Zoo, Xinbeitou Hot Springs.
Tokyo, Japan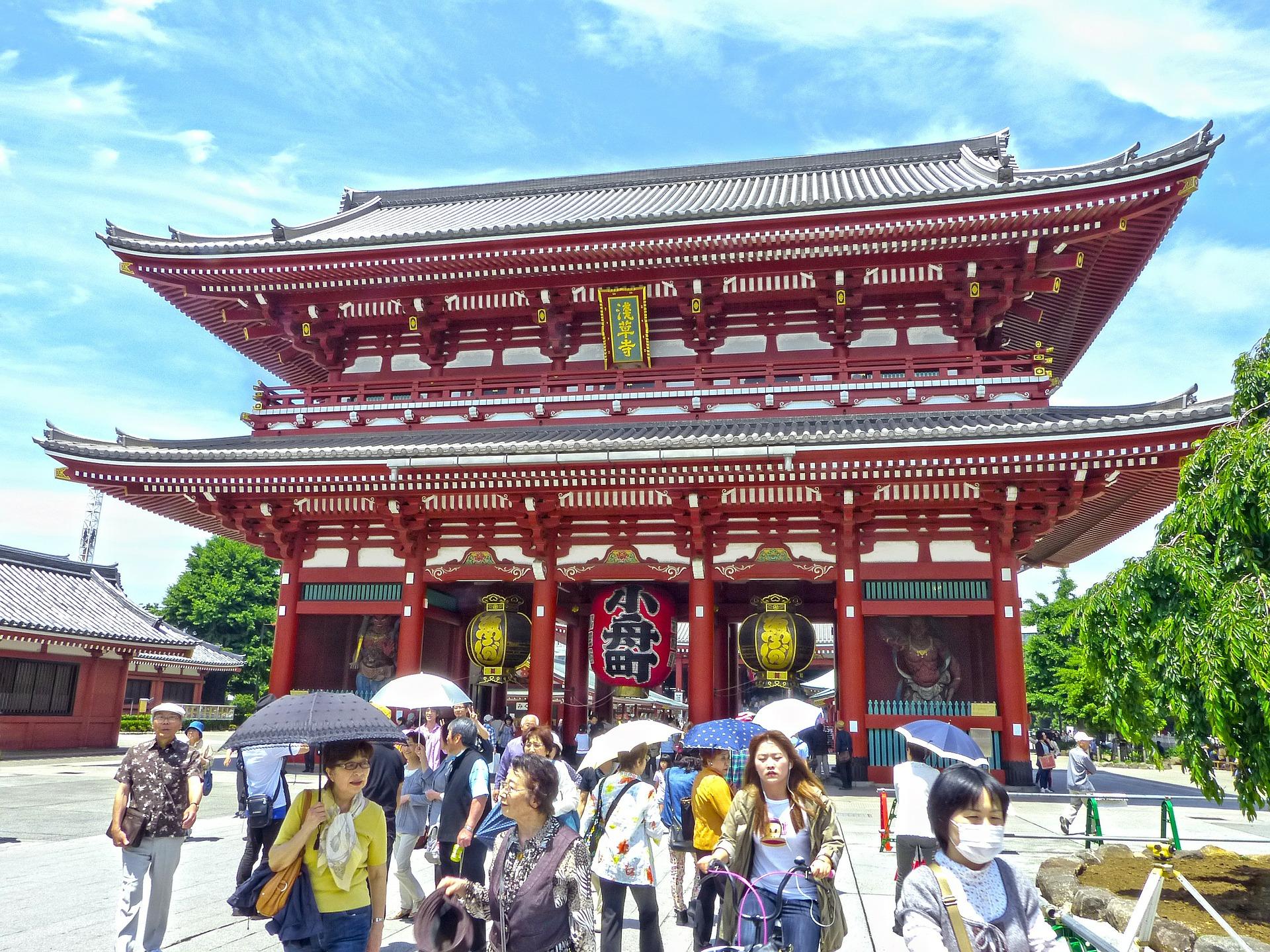 Home to the most famous place of Japan-The Imperial Palace, Tokyo is a heavily populated city that is worth exploring on your solo tour. Known for its clean surroundings, well-constructed broad roads, tall buildings, and superb rail networks, Japan is the world's most modern cities. And visiting Tokyo will turn out to be a perfect choice as you wander in the streets exploring every inch of it. Providing unlimited options for entertainment, culture, shopping, and dining, Tokyo entertains the tourists in a friendly way. Unlike the metropolitan cities that only have the skyscrapers to show off, Tokyo can be appreciated for the lush greenery on the outskirts that you will likely experience in the train rides. Also, Tokyo is a hub for the historical sites that may interest you if you are a history buff.
Places to Visit: Imperial Palace, Tsukiji Outer Market, Koishikawa Korakuen, Imperial East Gardens, Tokyo National Museum, Sensoji Temple, Tokyo Skytree, Shinjuku Gyoen, Yoyogi Park, Roppongi Hills, Tokyo Tower.
So, the next time you are up for the Solo Traveling, do not confine your travel plans to one place. Instead, go out in the world and experience the unbelievable sights and learn something valuable for life!!!!