With so much haste and competition in the world, it is almost impossible to have some personal time and failed to strike the perfect balance between work and personal life. Every second person nowadays is stressed because of something or other that leads to psychological discomfort and poor health. To relieve all of this, one can pamper himself with something relaxing and rejuvenating. One of the best ways to do that is to indulge in Spa therapies. The Spa offers an immersive wellness experience as well as give the mind and body a chance to repair and relax from the stresses of daily life, enhance your spiritual awareness, heal emotional distress or rid the body of toxins.
The International Spa Association defines Spa as- "a place devoted to enhancing overall well-being through a variety of professional services that encourage the renewal of mind, body, and spirit." And I can't agree more.
One of the majorly misunderstood things about Spas is that all the therapies are the same, that is not true. Be it quality, cost, or the type of treatment, every Spa has a prominent difference among each other. And owing to these differences, the impact and effects are also different. In case you are not properly aware of the differences, it can be quite tantalizing and confusing at the same time to distinguish the Spas.
Therefore, you must know that the services rendered at a Spa are primarily focused on personal care treatments which are aimed at enhancing the beauty, health, and relaxation of an individual via suitable methods and techniques. Regardless of the type of Spa you visit, the motto is that you would feel refreshed, rejuvenated and more relaxed after your session. But undoubtedly a specific type of a Spa serves a valuable purpose or in meeting a specific goal and thereby your visit can prove to be quite a worthwhile experience. Hence, from a range of ayurvedic therapies to various energizing detox programs, indulge in the most amazing Spa experiences in the world and pamper yourself to the core. But how will you get to know that which one is best for you out of so many Spa types?
Let's take a look at different types of Spa holidays to help you out a little:
AYURVEDIC SPA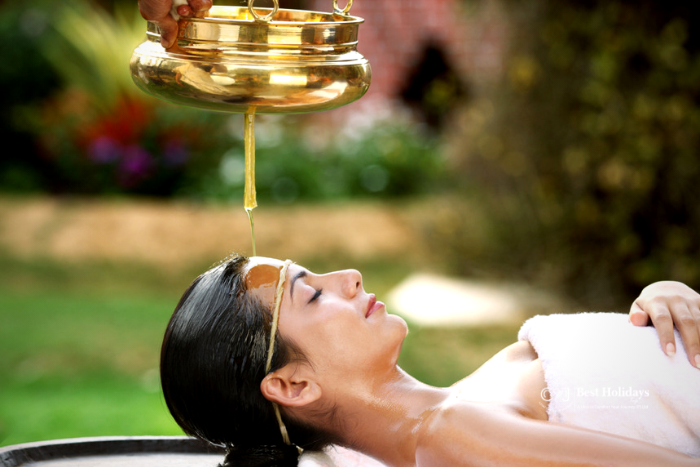 Ayurvedic Spa revives your senses and relieves you from daily stress with soothing therapies. Originating in India, In Sanskrit, Ayurveda means "the knowledge for long life". Before Medical and Science came in, everything relies on Ayurveda and it is one of the oldest forms of healthcare in the world. Ayurveda focuses on creating a perfect balance between mind, body, and spirit and helps those who are looking to rekindle themselves naturally. With a huge variety of treatments like herbal preparation, diet, purification, and yoga, the Ayurvedic specialists aim to boost the immunity of an individual and promote overall well-being.
ANTI-AGING SPA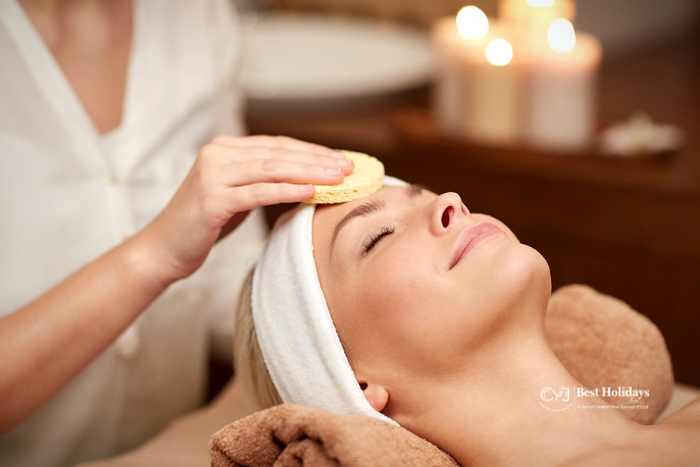 Have you ever wondered about the reason behind the flawless skin of the Celebrities? The answer is a healthy Anti-aging Spa. Anti-aging treatment is a unique combination of various skincare treatments that are tailored to suit your needs. Many different skin treatments are taken by the specialists according to the skin type. Juices, diets and physical exercises like yoga and meditation are carried out to bring the inner revitalization that will leave your skin glowing. And the Spa is not only limited to reduce the wrinkles, but it also does wonders to prolong your vitality, immunity, and health by providing a personalized program of nutrition, exercise, and advanced anti-aging treatments.
Indulge in an Anti-ageing Spa to feel pampered and wow others with your transformation.
CLUB SPA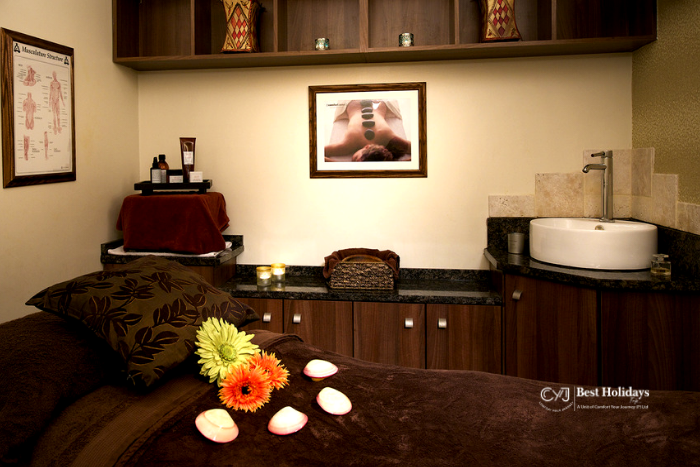 Club Spa is associated with health and fitness. Ideal for both fitness fanatics and less-active individuals, at this type of Spa, one can experience pampering in abundance. Keeping the prime focus on fitness, several administrative spa services are performed for complete relaxation and rejuvenation. Club Spa often features a Deluxe Spa, Fully-equipped Gym, a Café, a relaxation Lounge, or occasionally may be a Beauty Salon.
DAY SPA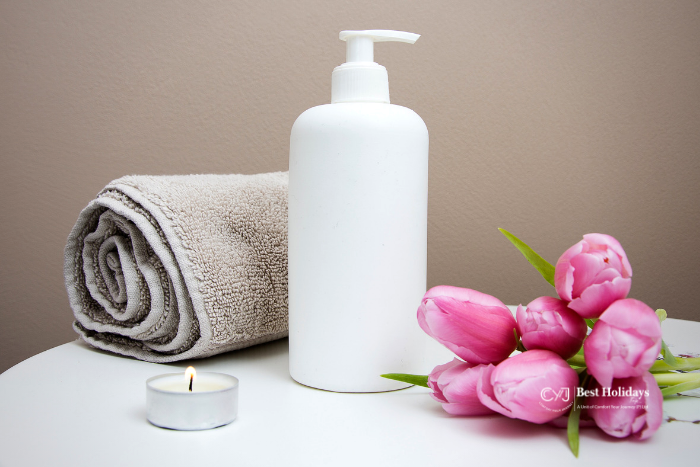 Day Spa can differ greatly as compared to other ones. About 80% of the Spas are the Day Spas but they are not the same always. Based on the variety of sizes, they can be large, luxurious, and self-contained or can be quainter with several rooms. Unlike other Spas, it doesn't provide your overnight accommodation. Day Spas usually offer massage treatments, body wraps, hand and foot treatments, facial treatments and aesthetic maintenance services with the facility of enjoying the onsite leisure services.
DETOX SPA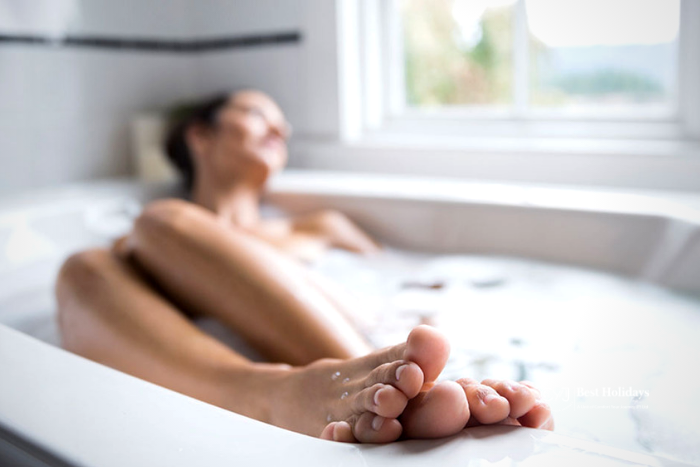 Getting rid of the toxic or unhealthy elements from the body is called Detoxification. Detox Spa makes this process interesting with its various treatments and therapies. Finding a good Spa near you is quite a task, but if you look around you will get some good options. Apart from just having relaxation, having a detox spa means to gain health benefits through good nutrition, carefully chosen treatments, and activities like Yoga. These activities offer mental clarity and stress reduction. Generally, the basic Detox Spa program includes therapeutic physical activities, holistic therapies, and healthy cuisines to keep you healthy and making you feel light.
DESTINATION SPA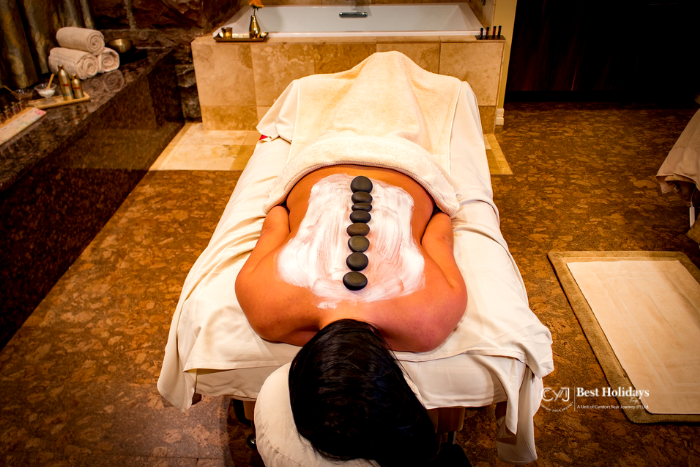 A purpose-built Spa that boosts the overall health of the guests is what calls for the Destination Spa. This holiday invites you for a complete rejuvenation providing nutritional meals, fitness and stress reduction classes, educational lectures, physical fitness activities, and spa treatments. Focusing on embracing the wellness and solely works on providing the Spa treatments, the Destination Spas encourages the guests to take participation in the programs and fully integrate it into their well-being holiday, rather than visiting for a one-off treatment while at the destination. A wider range of specialist services and therapies, an environment conducive to getting the most from those therapies, and the outstanding staff with in-depth knowledge and experience are the main advantages of the Destination Spa.
HEALING SPA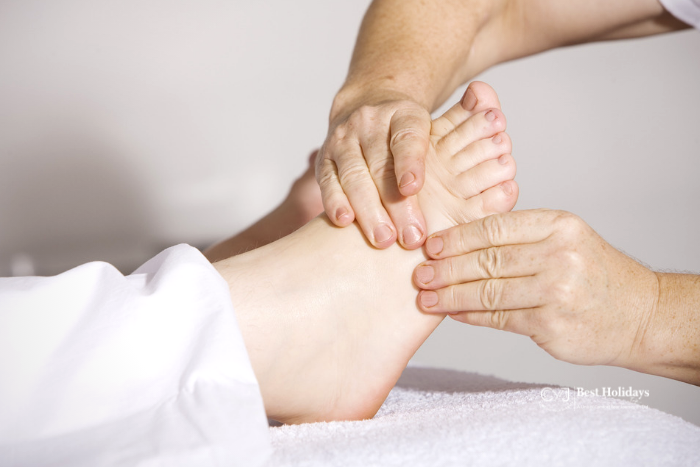 Healing Spa Holidays is yet another type of Spa that is quite different from others. It deals with concerns like insomnia, high-stress levels, heart palpitation, sports injuries, emotional problems, and health issues that are encompassing the individuals. The wellness programs under this treatment are planned to target health needs. Starting from Reiki, Soul reading sessions, meditation, yoga, personal analyzation, self-understanding to re-open energy pathways by transferring the positive energy, the Healing Spa cures you from within.
MEDICAL SPA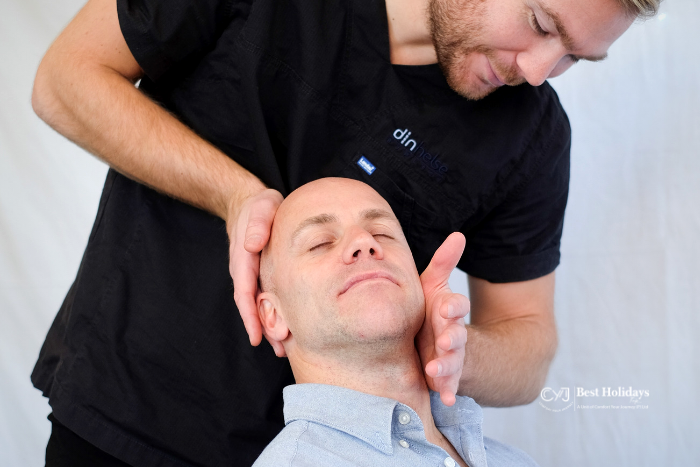 Supervised under a licensed healthcare professional, Medical Spa provides a comprehensive solution to individuals who need medical and wellness care in a relaxing and luxurious spa environment. The spa works on both Aesthetic/Cosmetic and Prevention/Wellness procedures and services under the proper guidance of a doctor. Where medical professionals such as Physiotherapists, Osteopaths, and Aestheticians handles the daily treatments and therapies, the head Doctor provides you the health consultation at the beginning. Apart from the natural therapies and procedures, some of the additional treatments offered to depend upon the scope of practice of the licensed practitioner and may include: Laser and intense pulsed light procedures, Medical microdermabrasion, Photo-facials, Botox and Restylane injections, Medical peels and other medical aesthetic procedures. However, if you're seeking a relaxing spa experience and have no intention of undergoing injection-based treatments, you should avoid the Medical Spas.
RESORT SPA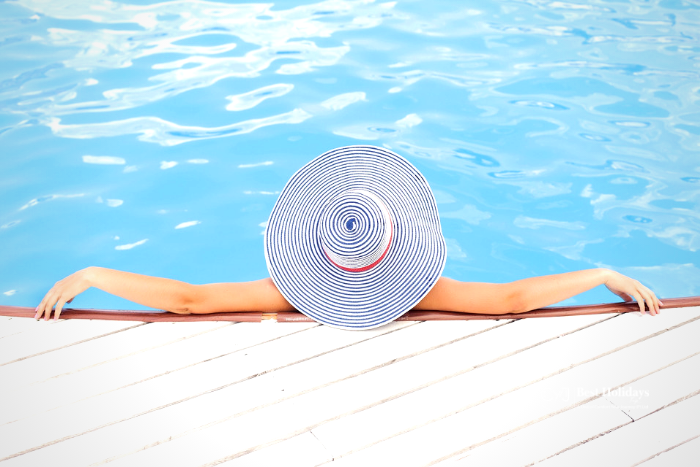 The Spa that also offers you the hotel accommodation is called the Resort Spa. As the popularity of the Resort Spa is increased in recent years, it invites a lot of individuals to gain the health benefits plus the service offerings are also matching the standards of the first-class category. A wide range of onsite leisure activities with a well dedicated full-service spa facility is what you get in the Spa. Resort Spas may also include fitness facilities and other amenities like art gyms, fine restaurants, relaxation rooms, some of the country's best golf courses and even more to enjoy besides. Where other Spa Resorts are highly health-focused, the Resort one prioritizes leisure and relaxation.
STRESS MANAGEMENT SPA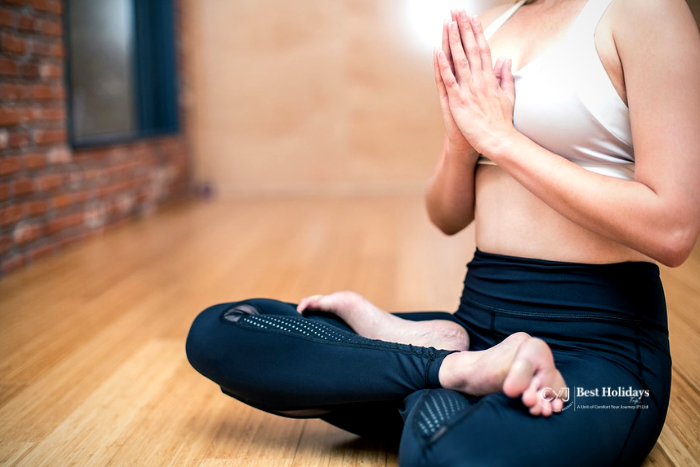 A place with tranquil environs and cool breeze, eliminating the outside world is a good idea for relaxation and rejuvenation of mind and soul. Stress Management Spa Holiday is a key to health benefits providing several relaxing spa treatments. Generally, for the start, with the help of a team of experts, a highly personalized plan will be prepared for you after a medical check-up, clinical analysis and a consultation with a nutritional expert. The activities that have a great impact on an individual for removing the stress and tension includes Yoga, Meditation, and Mindfulness Coaching by the wellness experts. So, restore your physical and emotional well-being by indulging into some natural activities and treatments.
THALASSOTHERAPY SPA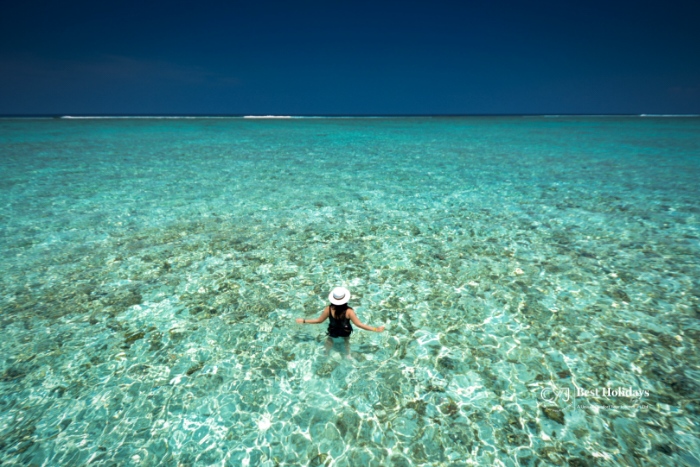 Derived from the Greek word, Thalassa which means 'SEA', Thalassotherapy Spa treatment uses the healing and beneficial properties of the sea and the marine environment to uplift the well-being of a person. The medical use of seawater to massage, tone, and soothe tired and aching muscles is the main act of Thalassotherapy. The natural elements of the sea such as Minerals, Sea Weed, and Marine mud are used for the detoxifying treatment. The sea water is collected in a pool or can be sprayed by the showers onto the individuals for the therapeutic effect relieving injuries and relief from skin conditions.
On a concluding note, Spas are a great way to bring people together in a casual, positive, environment. So, now as you know a little more about all types of Spa treatments, why don't you go and try one of these to go beyond the traditional vacation of all time. To discover the personal experience, make sure to plan a calm Spa vacation. Don't wait, let your stress getaway as you indulge into a relaxing Spa session.