Travelling is one of the light-hearted things that we all love to do to break the monotony of life. People love planning for trips and research about their favorite destination to make it a memorable experience. Several people are a traveler by profession and have got into this field as they love to roam around the places and want to know more about them.
But in 2020, with the outbreak of Corona Virus or COVID-19 pandemic has left people home quarantined. Several safety guidelines are coming via government that has shunned all the plans of a globetrotter as they have to stay at home to be safe. The restrictions by the government demand a valid reason for stepping out of the homes as the disease is contagious and the worst part is that the symptoms don't show up till 14 days. All offices, schools, educational institutes, restaurants, and any kind of social gatherings have been prohibited. But now, the countries have started to open things slowly like traveling after a straight 2-3 months of complete lockdown.
If you are also thinking to travel to some other place here's what you need to pay attention to and line yourself with these safety measures. Follow these safety tips and tricks to evade contracting the COVID -19 virus.
WEAR A MASK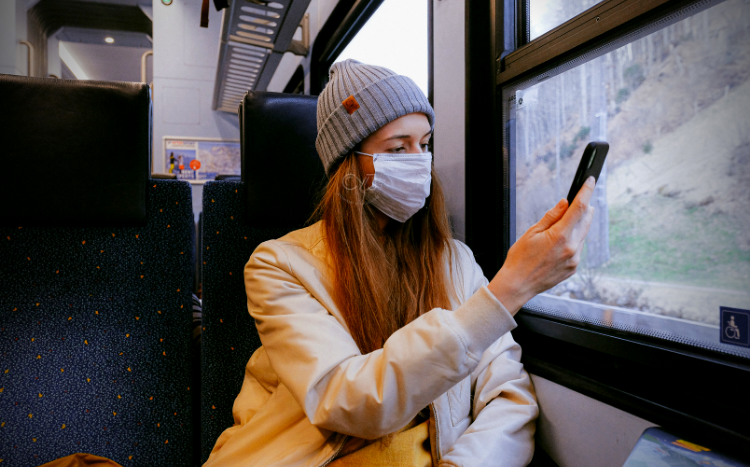 The first and foremost thing to do while you travel to any place is to wear a mask. Yes, we know that it might look weird but this is an important thing to curb down the effects of the disease. Make sure that you dump the mask every 10 hours of using it. Wearing a mask is considered important as you never know who might have symptoms as it doesn't show up for almost 14 days and traveling brings you in close contact number of travelers and locals.
KEEP THE SANITIZER HANDY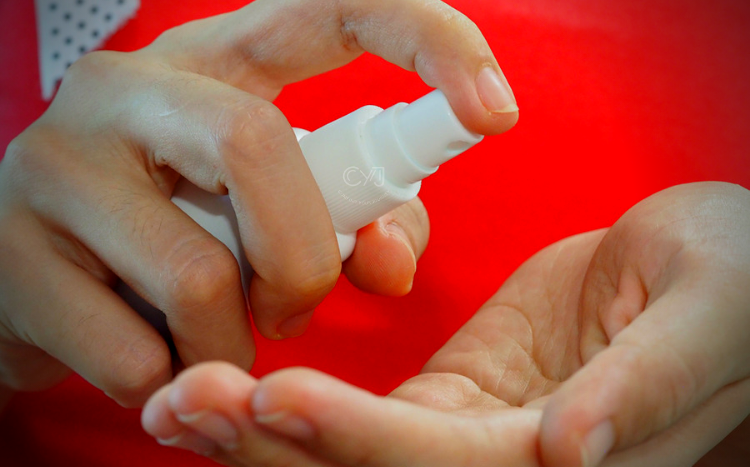 Another important thing that you cannot afford to miss is the sanitizer. Keep sanitizing your hands with 60 percent of alcohol-based sanitizers after you touch anything. Avoid passing the sanitizer bottle to another person as you have to cut down the human contact as much as possible.
GET YOURSELF TESTED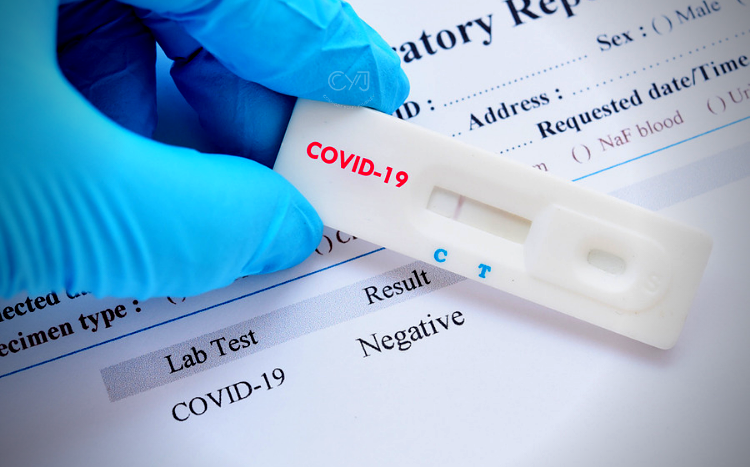 Be a responsible person and get a coronavirus test done if you have to travel somewhere outstation. Like this, you will not affect other people and can travel with a peaceful mind. Make sure you have followed all the guidelines and done all the paperwork that is required to prove that you aren't the carrier. Even if you have mild signs of illness, you will not be eligible for traveling anywhere.
GO FOR DIGITAL PAYMENTS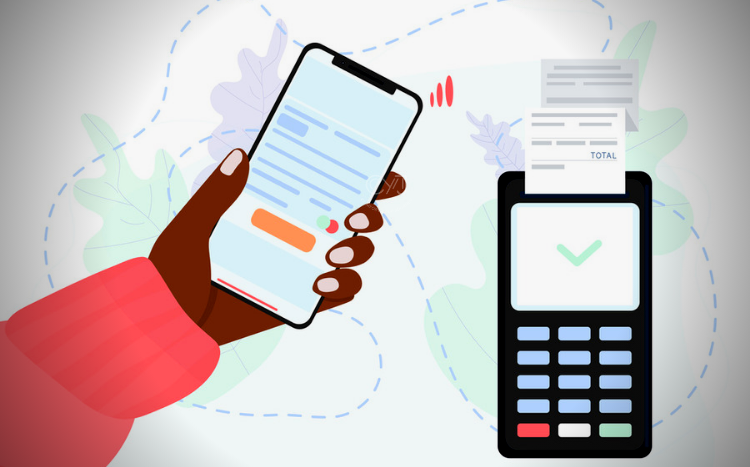 Go digital! Digital payments are also one of the best ways to minimize human contact between buyers and sellers. Download some apps that will give you easy access to do the online payments with the help of just one click and you can pay the bill or book a room in a hotel from any part of the world. These apps just work wonders with just one click and you can send the money wherever you feel like. There is a higher chance of spreading this virus if you keep on exchanging the currency quite frequently.
MAINTAIN SOCIAL DISTANCING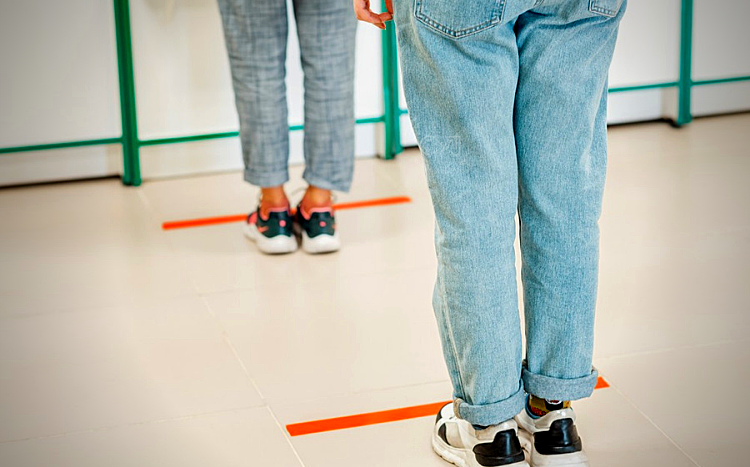 To follow the safety measures to avoid COVID -19 diseases while traveling, you have to maintain social distance from other people. In this way, you will not be able to come in physical contact with others. The minimum distance between two people should be 3 meters of the total gap.
CARRY DISINFECTANT WIPES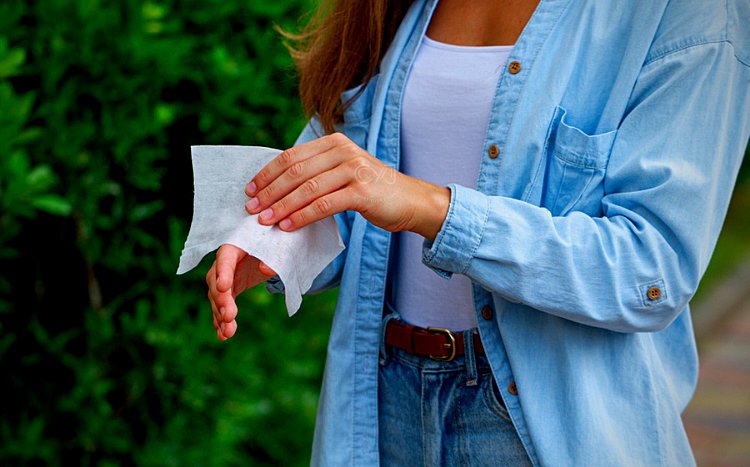 In case of an emergency, you can also use the disinfectant wipes which have become indispensable at this time. You can wipe down your surroundings if you are traveling via flight or any public transport where you are more prone to catch the virus. You must clean your surroundings like a meal table, armrests and other surfaces you think have the infectious droplets.
DISPOSABLE GLOVES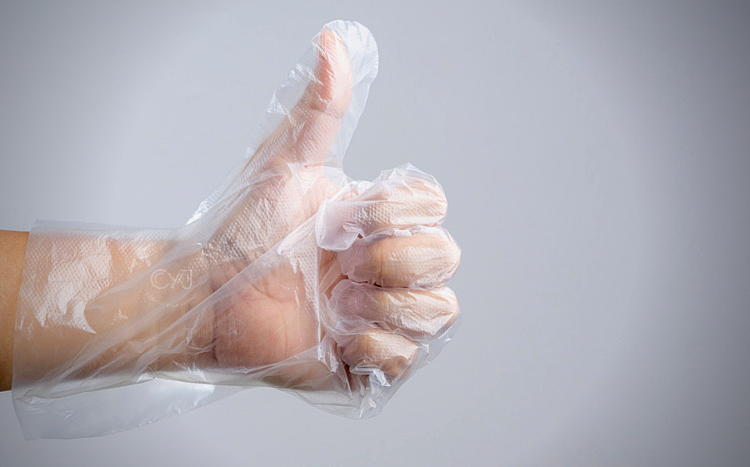 Now, these also play an important role in keeping you safe while traveling at the time of COVID-19. You must carry a pack of disposable gloves so that you don't stock out in the middle of your journey. Whenever you wipe down the seats or anything, firstly, wear the gloves and then do it as this might lower the risk of getting the infection and there are greater chances to catch the disease if you clean the surface bare hands.
SANITIZER SPRAY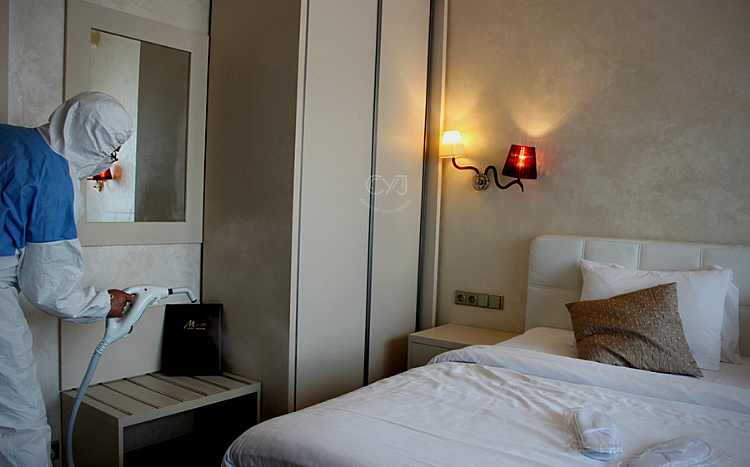 This is also equally important like other things we have mentioned in this blog. Sanitizer spray can be quite important as you don't have time to clean up your surroundings whereas, you just have to spray from the sanitizer bottle and wait for 3-4 seconds to settle it. A lot of people prefer this over cleaning everything around them. Spraying a sanitizer is quite easy.
We understand that traveling is quite tough at this time, but if you follow the necessary steps that we mentioned, you will have a safe and happy journey! Moreover, every resort has now started taking the important step to combat the situation of the COVID-19. The hotel industry is now welcoming the travelers onboard again with masks and sanitizers which is a normal new trend to keep you safe. So, what are you waiting for? Seeing what resorts are doing to make your staycation safe, you are now free to travel to your favorite places.