Wedding Event is the most awaited event of all times and part of the most important ones. Getting to marry the love of your life, what else do you want? But with the excitement, other things that came along are the Cold feet, second thoughts, jitters, and doubts. All these happened to strike us before the wedding, right? We have always been taught that these are the obvious signs that one seems to have just before tying the knot. The fear can be of anything, like, how will your partner be or how you are going to adjust in a new family, and so on. But these fears are just happening to be the normal thing that the couples experience. Weddings are stressful sometimes, deciding about each and everything to make your D-Day perfect makes you certainly sleep-deprived, anxious, and emotional. And that is why having the cold feet is pretty obvious. So, if you are having one, just know that it is normal and don't get confused about the fact that are you ready to get married or not. And clearing the misconception, it is wrong to say that only Brides experiences the cold feet, because guys feel it too. Yes, correct. The Groom also likely to have the cold feet and this risen up even more when his friends start to bug his mind about the wedding so early. And it happens all the time, so if any of your friends are confusing you, tell him to take a chill pill and that you are ready for this life-changing decision.
For those who make the cold feet a big deal, you need to look on the brighter side. Out of all the people out there who are still searching for the love of their life, you got lucky to find your soulmate just like that. Getting married to your significant other, get you with your partner for the whole of your life. Undoubtedly, a Wedding is a big step but why worry when you are taking this step with your one and only? After all, you will be together in all ups and downs and who knows you make the best of your life being together that you may not even dream of. Despite having all these mixed emotions before your special day still doesn't turn down the fact that we all want to have our Wedding Celebration to be the best. At least, I do. Planning the Wedding Event at the right time is the best way to skip all the stress. If you plan everything accordingly, it will be less overwhelming and you will get everything just on-point. As of now, the time between the engagement and marriage is often less because most of the people rush into the saying of "Chat Mangni Patt Biyah". But this theory is long lost, like obviously if you need your Wedding to be perfect, you need time for that. Getting ahead of the rest and making a big deal out of nothing is what you have to do for your Wedding Celebrations.
But not every time, everything remains in your favor. Meaning is what if you genuinely don't have enough time to plan your wedding. And the reasons for this can be countless, your partner may be in the military, or you have to move for taking your dream job, or just anything. For that matter of fact, say that you have only three months but you have to get married just in the way you always wanted to be. What you do then? Obviously, it becomes stressful and in all the hassle, there always something that we forget.
Although, every wedding is different, there are some points that you all have to consider before planning the Wedding Event. There are 100 steps that you have to take before the actual event that often gets on your nerves especially when you have a shortage of time. Making a Wedding Check-list, in this case, is preferable. A step-by-step wedding planning timeline of all the main things you need to do to pull off a fabulous wedding day is just the right thing that you should do.
So, if you are getting any nightmares about your Wedding Planning and Celebrations, you have come to the right place. From selecting the Venue to heading off to the honeymoon, Let's get you started with the ultimate Wedding Check-list that you should follow before you say "I Do"-
Be clear about the Budget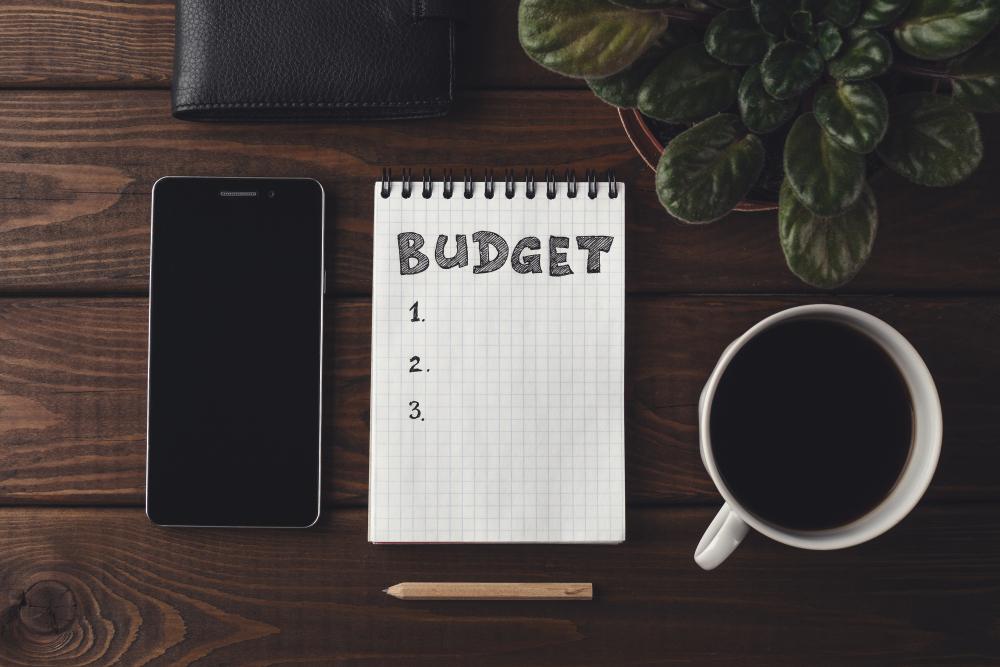 Establishing the budget and sticking to it is the foremost thing that you should do. Set up the priorities that What is important and What is not and arrange the funds accordingly. Doing a little market research and digging out your contact list for some discounts and offers is not a bad thing either. Of course, it is time to do some math and not overspend just to make a statement.
Put Together your Guest List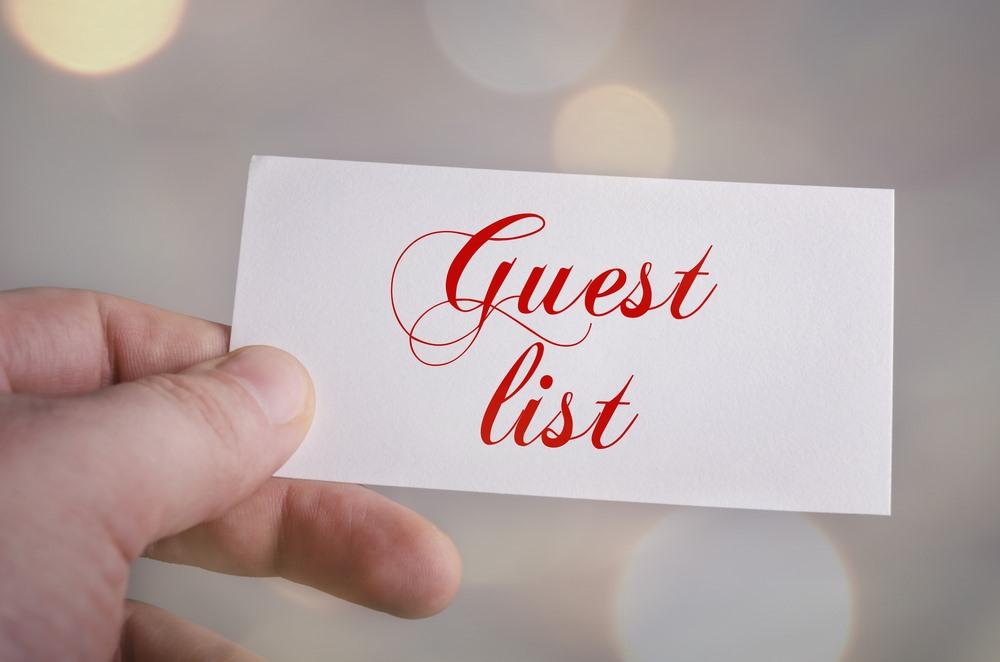 Making the guests list according to the budget is smart. As you can't invite everyone to your Wedding, you need to adjust the headcount as per your expenditure limits. For the fact of how much you can afford, decide the venue, and then invite your guests to fit in properly. Putting the Family and closed ones aside, cut and negotiate between the guests until you reach the final number.
Go for the Wedding Planner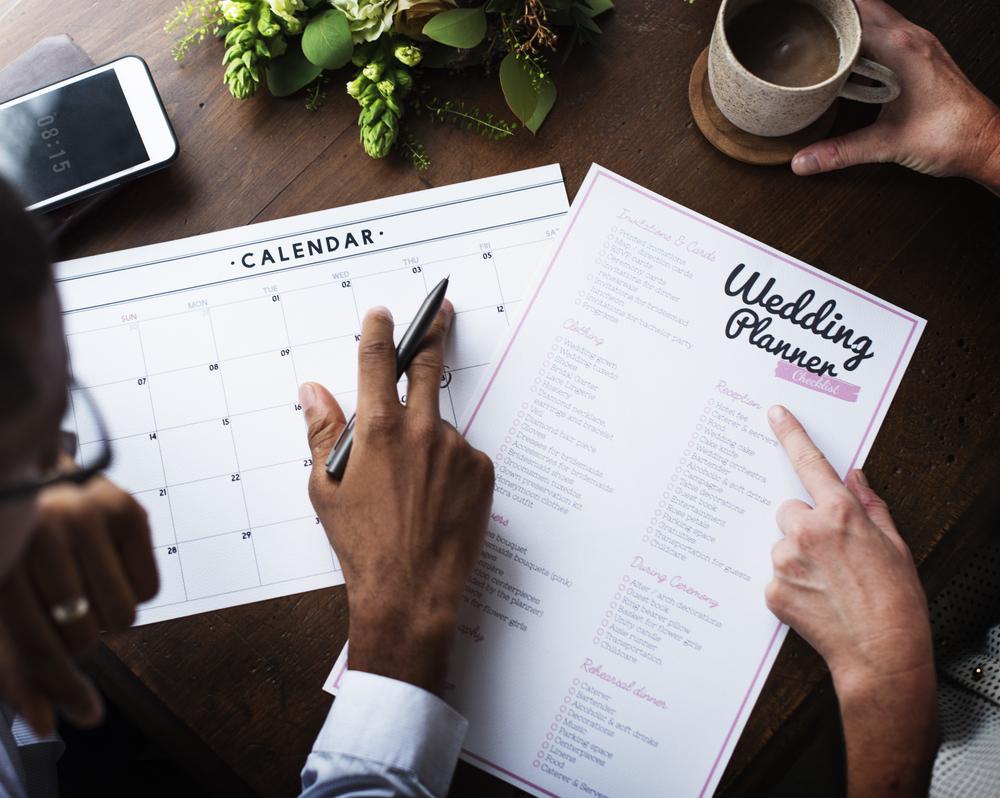 Only if your budget allows you, choose the Wedding Planner to keep your peace of mind. The Wedding Planners are the smart choice when you do not want to get in deep and don't have the energy to run for everything. They will keep your budget in accordance and handle everything right from the venue to logistics.
Select the Venue
As you know that you are tying the knot with the right person, the next question is what is the right location? Choosing the perfect venue for a Wedding Celebration should be your topmost concern out of all the others. Select a place that accommodates all your guests and a slightly bigger, in case, you experience some surprise. Get the pros and cons of the place in your mind and always trust your gut feeling that whether the venue is just right to have your Dream Wedding or is it something else that you thought of!!
Good Food is the show-stealer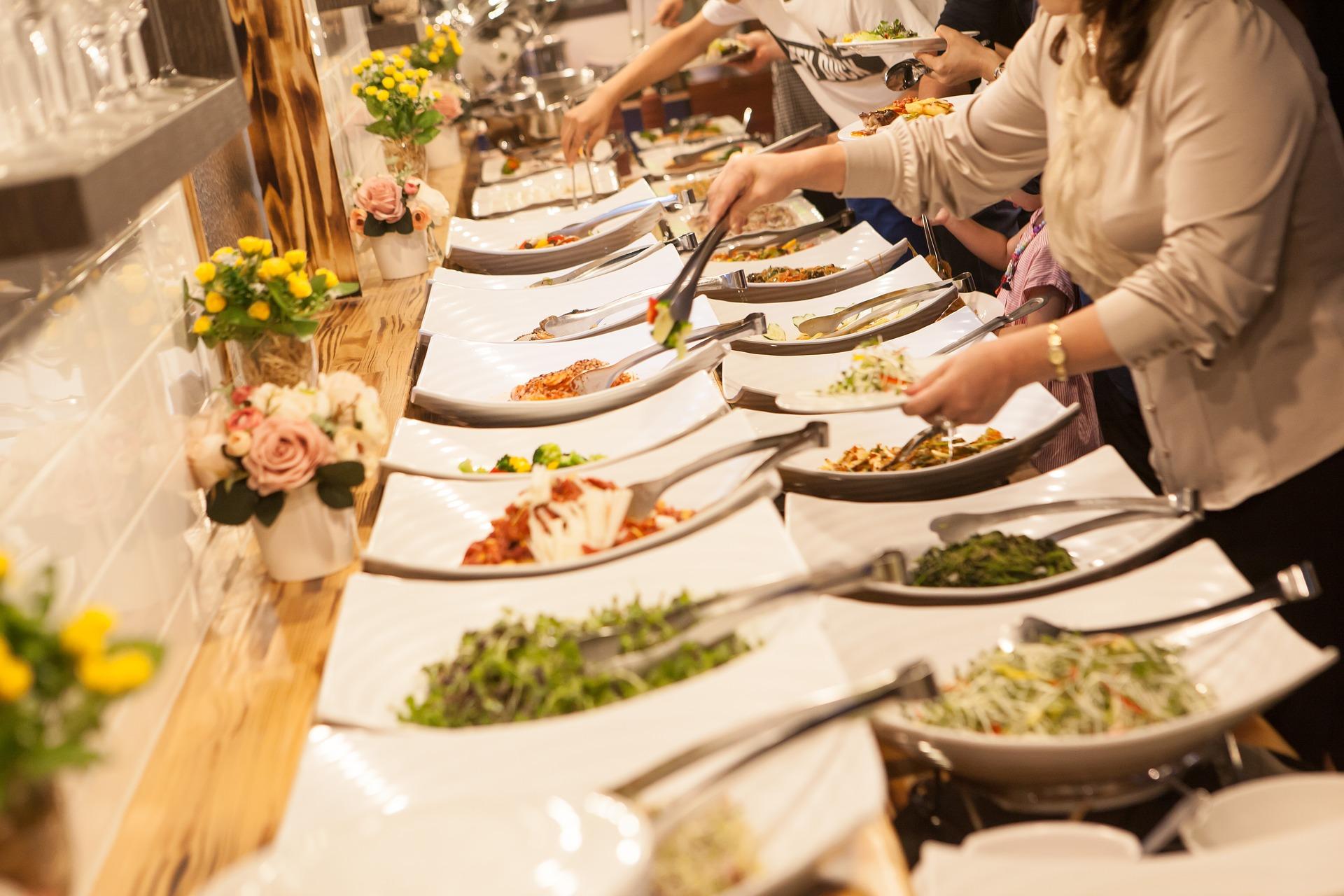 Book the Caterer right in the beginning. Good food is one thing that everyone remembers. But how do you do that? Hire the best you know- be it the venue's own caterer, someone your uncle suggests, or maybe your favorite restaurant that always makes your core happy. As the Wedding Dinner will be the biggest party of your life, try out some creative with the Menu. Ditching the same-old dishes that every single Wedding has, design the Menu to make that the talk of the town, at least for a while **wink**.
Hire the most important people- Photographer, DJ, and Band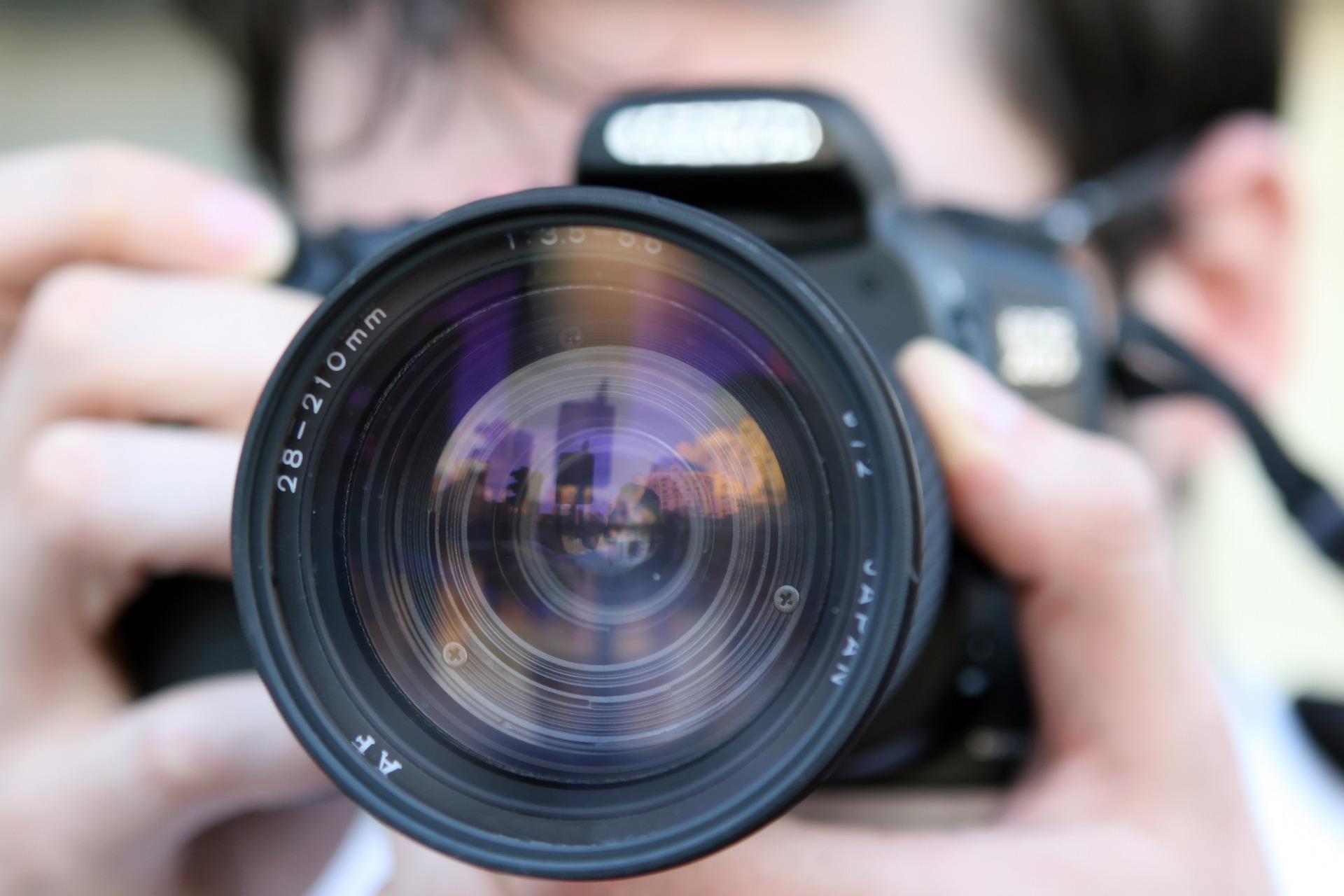 These are some of the people that will add an extra charm to your Wedding Celebrations. Turning the Wedding Night into a memorable event, the DJ plays an important role. And don't you want to rekindle all those moments of your wedding after years that your Photographer and Videographer captured? To have a sure shot of your Wedding Events, do your research carefully and hire the best for the best.
Find your perfect Outfit for the D-Day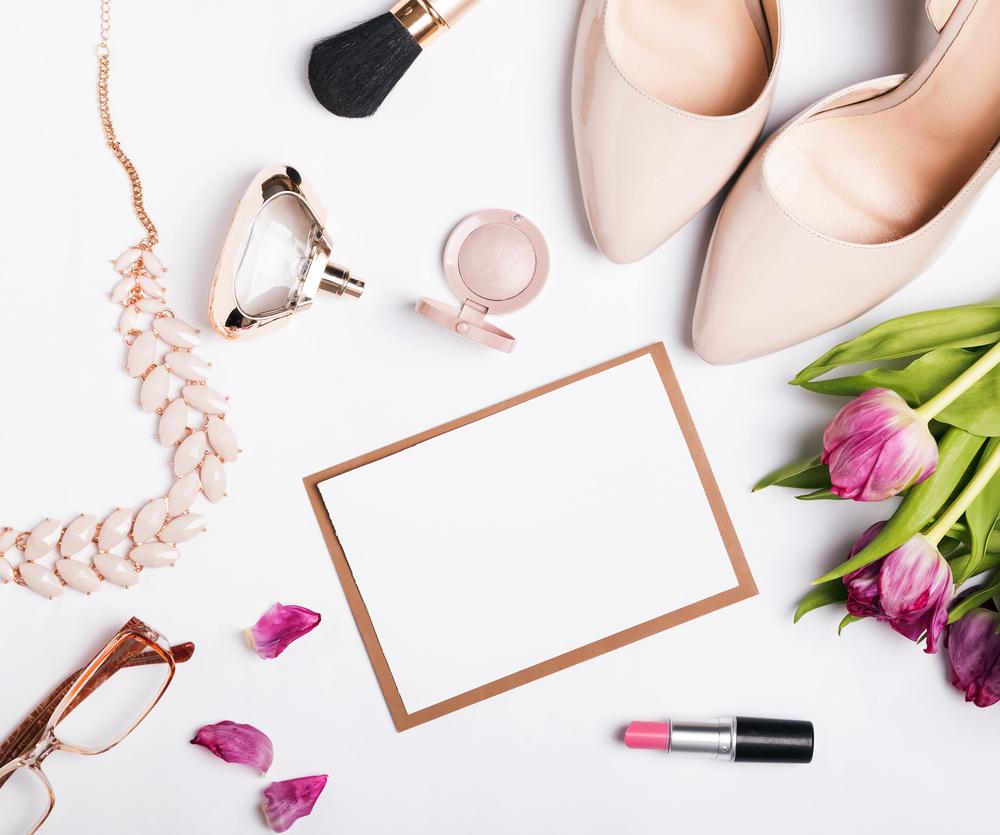 Now, this is something that requires deep thought. Find out the latest trends, colors, and don't neglect the body type. Choose a perfect dress that goes perfectly with your Wedding Venue and doesn't look awkward on you. Matching up the dress with your partner is also in the trend that you can try to be color-coordinated. Also, choosing your Wedding attire early gives you enough time for the alterations, make-up selections, and in case, something went wrong, you can have plenty of time to get a new one!
Match the Shoes with your Wedding Attire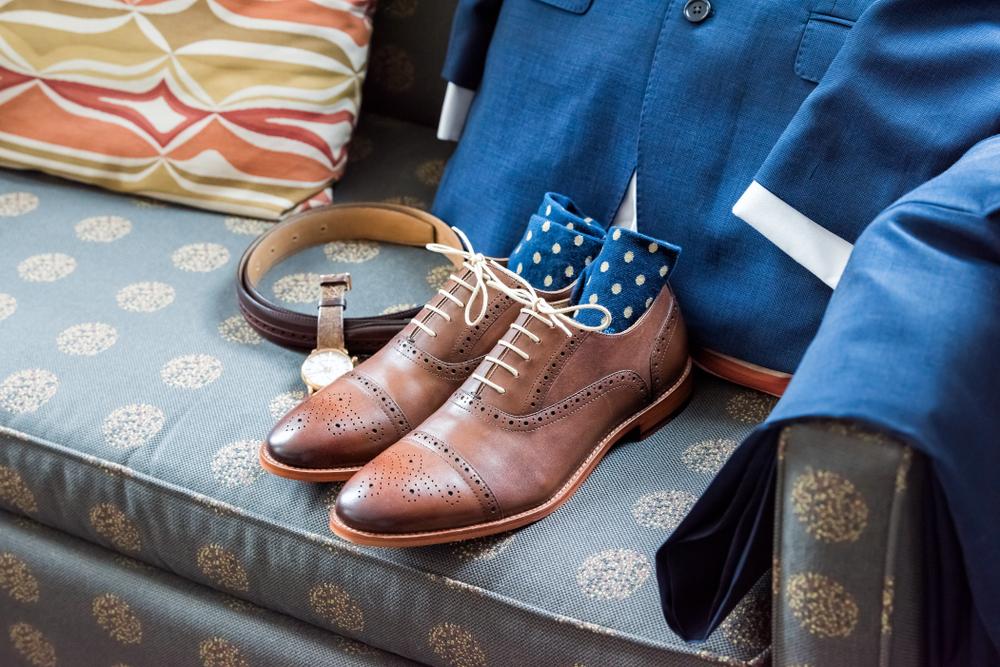 Once you are done choosing the dream Wedding dress, do not neglect the importance of having the correct Wedding Shoes. On Wedding Day, you have to stay on your feet for most of the time and to avoid the shoe bite, get the comfortable pair of shoes. Also, the night before your wedding, try out the shoes by dancing in the kitchen, or roaming around the hallways so that you get comfortable in those and do not have to face the painful blisters on the main day.
Get ready to send Save-the-Dates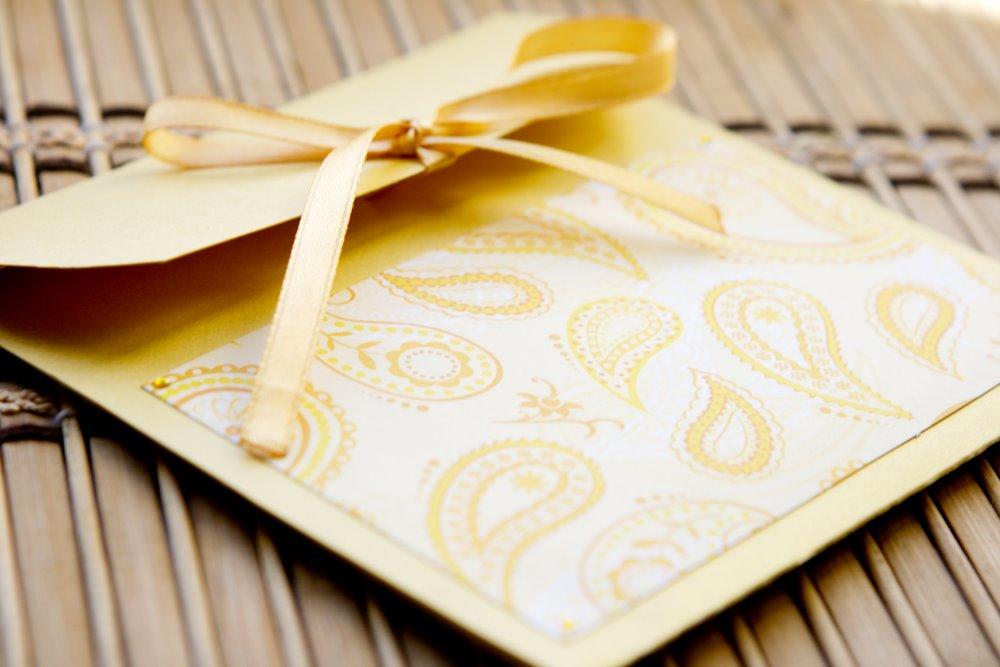 Give your nearest and dearest ones some time to make the travel plans. Go out there and pick out some of the trendiest Wedding Invitation Cards that totally reflects your style and personality. And if nothing is appealing you, make it custom to create your dream invite. Make it officially an announcement that when you two are getting paired for life. Make sure all your guests receive the Wedding invite on time so that they can make it to your wedding. No exceptions.
Register for the Give-away
The give-away ceremony is becoming a trend and people start opting for the Return Gifts. Showing respect and care to each other's families by gifting a token of love is something very thoughtful. So, to avoid the last-minute hustle, book the Gifts earlier to get them delivered on time. You can also involve your partner in this one to know the interests and choices of his/her family members so that nothing goes wrong or overboard.
Book the transportation for the guests, if needed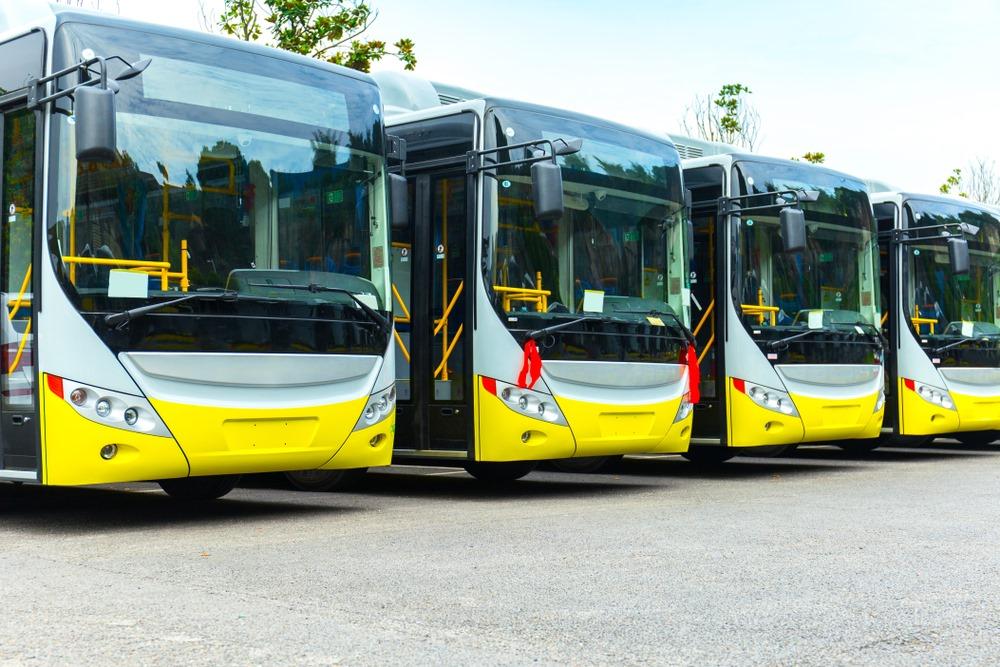 Booking the Buses, Trains, or Flights earlier obviously save you a few bucks. If you are inviting your guests for your Wedding Celebration, it is somehow your responsibility to take care of their comfort and convenience. Booking the cabs for reaching the venue is one thing you can do so that there is no problem in finding the same. Also, if you are planning a Destination Wedding, gather all the guests in one place and book the Shuttle Bus for easy commuting.
Don't forget the Honeymoon Bookings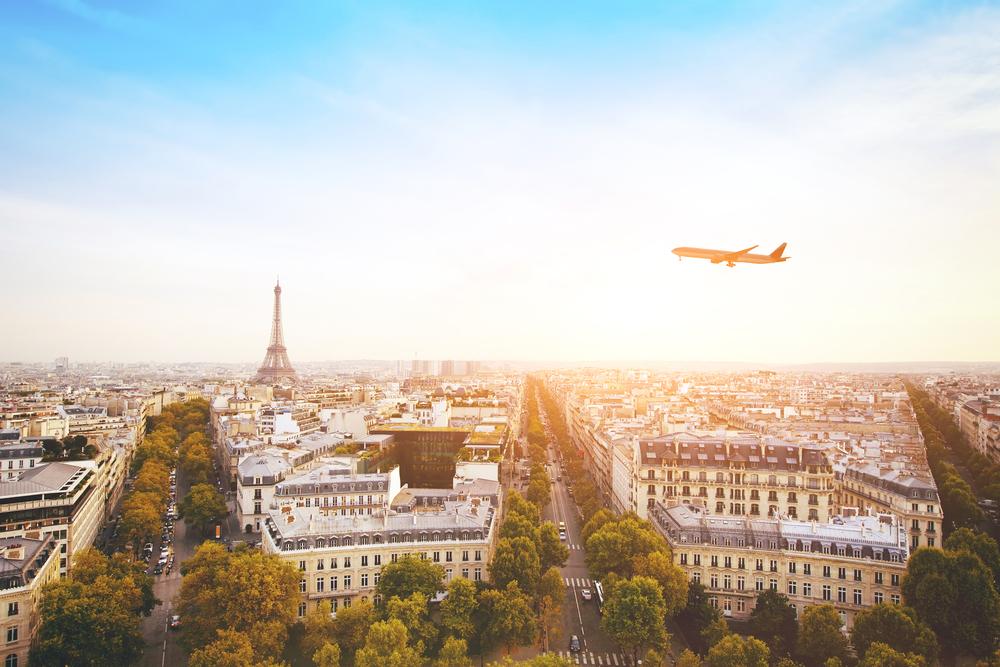 It is quite difficult to get the tickets to your favorite destination that you have been saving for your Honeymoon at the best price if you go for on the spot bookings. Try booking the tickets as soon as your Wedding Date is decided so as to keep everything sorted. The packing for your Honeymoon is also suggested as the perfect idea so that as you are done with the Wedding Ceremony, take your bags and leave for the best experience that you are about to have.
Choose your Wedding Cake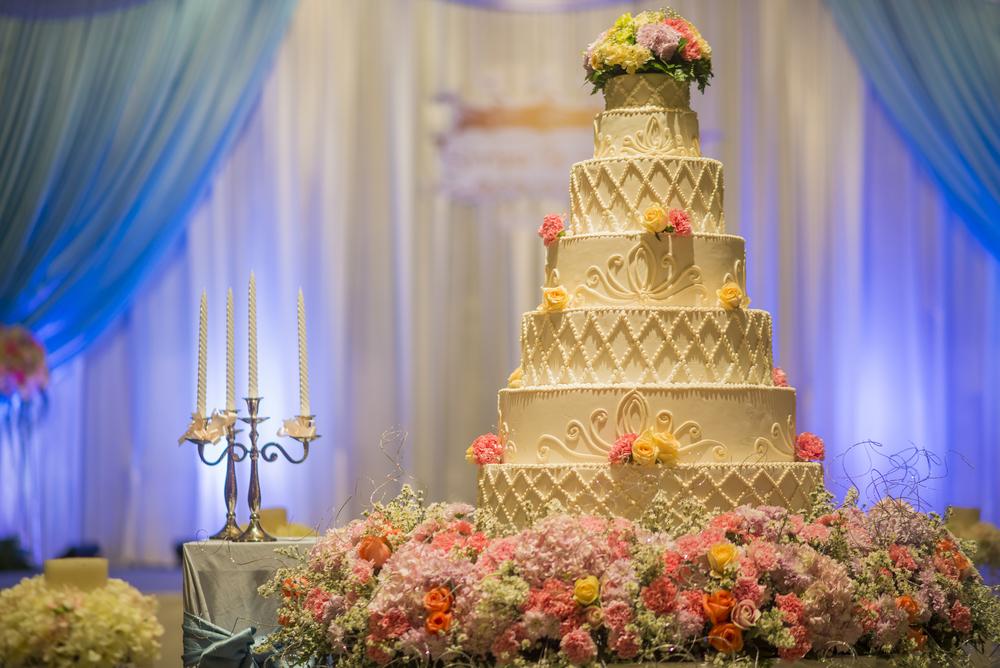 Choose the perfect Wedding Cake for your Wedding Celebrations that define you guys. You are coming forward as a couple in front of all your favorite people, so make your Cake the best deal for an equally best price. Look for the perfect design and flavor with your partner and book the one you both love. Find a reputed Baker who specializes in the same and make it even better for your Wedding Ceremony.
Hair and Make-up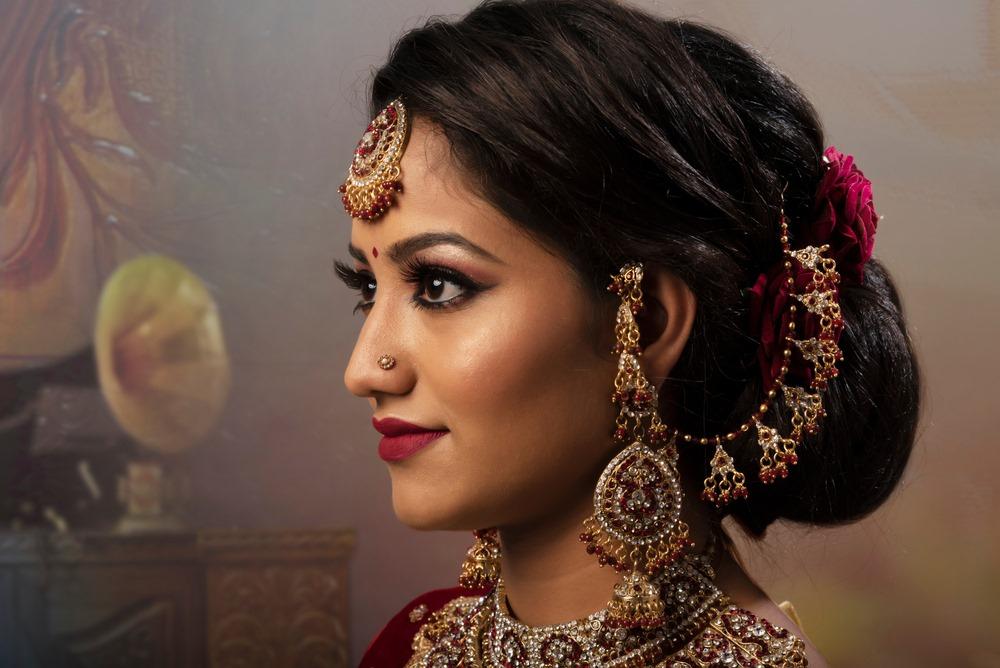 After you are done with all the other necessary bookings, go for the Hair and Make-up Trial. This is your special day and the way you look matters a lot. Find the best Make-up artist and keep your make-up light and coordinated with your Wedding attire so that it doesn't look cakey or overboard. Woo your groom as you step in the venue and make him feel lucky, the moment, he holds your hand. Feel free to research on the social platforms and get to know about the trends to be specific about what you want.
Buy all the Small Items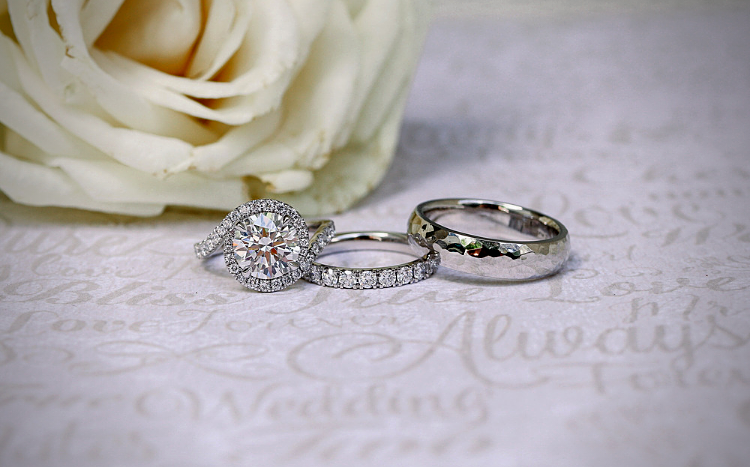 In all the big planning, we often tend to forget the smallest things that we shouldn't. And at the top of the list, they can be table numbers, toasting flutes, cake topper, cake stand, cake knife, guest book, card box, ring-bearer accessories, flower-girl accessories, a cute hanger for your dress, and a garter. Also consider purchasing pashminas, flip-flops, and/or sunglasses for guests to change into at the reception, as well as baskets to hold them.
Have a final check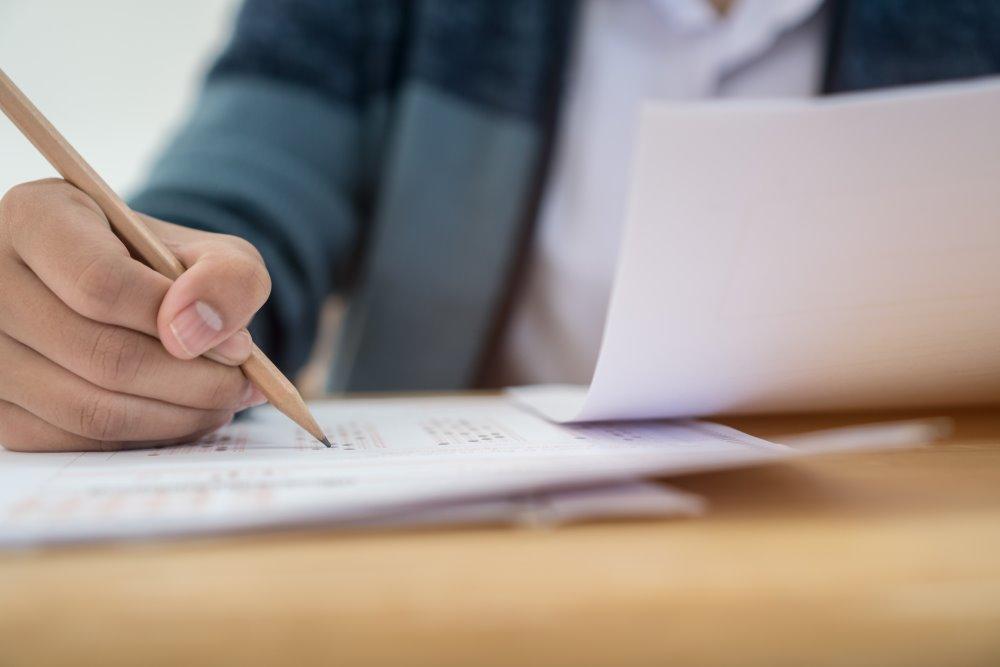 Don't forget the final inspection of the venue just before the Day of Wedding to make sure that everything is going according to your instructions. Check-up on your Venue check-list if everything is in place and take along someone to bring up something that you may have forgotten. Also, don't forget about the final menu tasting with your caterer to avoid the disaster.
As you know the difference between each and everything you want and don't want, I hope I was able to cut you some slack for your Wedding Planning. Everything that you do and plan at your Wedding has its own place & importance in your Wedding Events. Keeping all the do's and don'ts in mind, this is how you are going to celebrate your special day if you will keep yourself calm and stress-free. And, these are some points that top the Wedding Check-list in order to keep you on track of hosting the best Wedding Celebrations. If you keep on to this, you will surely get what you want. But, after planning it all, as Wedding Day comes closer, there are some more things that you need to keep on check in the last week.
Though the Wedding Planning consumes all your ideal time and everything is on place, to make you exceptional fit and happy for your D-Day, there is a list of things that you must consider. Believe it or not, when your Big Day is finally here and all your fears, expectations, worries, preparations, and creativity comes to an end, here comes the time when you ultimately enjoy the Wedding. And to do it right, there is something you need to do-
The night before:
Keep your stomach light and healthy
Keep all the necessary items in your clutch or bag, just not to forget anything
Drinks lots of water to keep that skin glowing
Sleep for more than 8 hours and say goodbye to the tension
Put all the gifts, suitcases, boxes, and everything at one place to avoid the disastrous evening
The morning of:
Relax your mind and body as much as possible as the lot is coming your way
Stay light on meal and heavy on hydration
Get the last try of your outfit to make it perfect
Align your jewelry and other items that you need for a perfect click
Give yourself enough time to get ready
Spend time with your family
Say thank you to each and everyone that has even the slightest impact on your life
If you are getting married anytime soon, these are the Wedding Tips that you should follow to avoid the last-minute chaos and commotion. So, get on board, take the risks, and end-up throwing the grand Wedding Celebration Party just like you have planned for so many years.